This article is an edited chapter on the major historical events and contemporary characteristics of the Laotian American community, excerpted from The New Face of Asian Pacific America: Numbers, Diversity, and Change in the 21st Century, edited by Eric Lai and Dennis Arguelles in conjunction with AsianWeek Magazine and published by the UCLA Asian American Studies Center.
Displacement and Diversity
Laotian Americans continue to be diverse in practically every respect: they speak several different languages in the home, follow many different religions, are dispersed throughout the United States, and fill niches at every point along the socioeconomic scale. According to the 2000 Census, 198,203 Laotian Americans (not including Hmong, but including mixed-race and mixed-ethnicity Laotians) live throughout the United States.
Nearly all of them either arrived in this country as refugees or are the children of refugees, beginning in 1975 when the Communist Pathet Lao defeated the U.S.-supported government of Laos. Resettlement in the U.S. increased dramatically in the late 1970s and 1980s, after hundreds of thousands of Laotians fled across the Mekong River to Thailand seeking safety in refugee camps.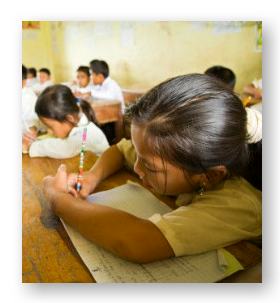 A total of 105,477 "first wave" refugees arrived in the United States from Laos between 1979 and 1981. Then from 1986 to 1989, a total of 52,864 "second wave" Laotians arrived. Currently, many non-profit organizations, such as the Southeast Asian Resources Action Center (SEARAC), Laotian American National Alliance, and the Lao American Women Association are playing key roles in the continuous support and advocacy for Laotian Americans.
In terms of culture and language, the dominant group are the Lao Loum, or Lowland Lao, who make up seven-tenths of the population back in Laos. But there are many ethnic minority groups, including the Hmong, most of whom come from upland areas, thus earning them the broad label, Highland Lao. Other Laotian ethnic groups include the Khmu, Thaidam, and Lu-Mien (Yao).
The Importance of Education for Mobility and Support
Many Laotian arrived without a written language, little exposure to wage labor, and very little experience with formal schooling. Because of these pre-existing conditions, many lack the type of skills that today's workforce requires and instead, settle for low-skill jobs and as a result, they must work two jobs to make ends meet. One major consequence is that the children are left at home with little or no supervision.
These children consequently suffer academically, because help is unavailable to them in their home environments. While some students have the ability to succeed, unfortunately not all students have the resources available to them to achieve higher learning -- lack of financial resources remain a major challenge. Another current problem in the community is the high rate of Laotian American youth going to prison, reportedly the highest rate among all Southeast Asian youth. Many reasons can be cited for this problem, but lack of parental involvement is a major factor.
Nonetheless, despite the initial challenges of adapting to a new country, many Laotians are able to find a means of fulfilling their educational goals, managing to overcome obstacles to higher learning. Most young refugees or children of refugees attribute their success to a growing network of Laotian Student Associations at college campuses. These associations provide academic support as well as a strong network of students who share similar cultural experiences. Student and professional groups are also influential, servicing the Laotian community.
Maintaining Identity and Community
One concern that the community now faces is declining cultural practices -- which include traditions, values, and language -- among a newer generation of Laotian Americans dispersed throughout the country. This dispersal challenges a traditionally concentrated and inclusive community. Such Laotian American enclaves now exist, though still rare, in those states with a greater number of Laotian Americans, such as New Iberia in Louisiana, San Diego and Fresno in California, and the Washington D.C. metropolitan area.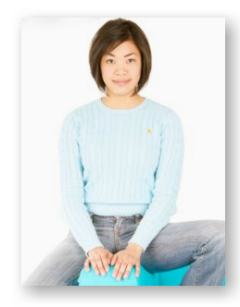 The traditional Laotian American family extends beyond a nuclear one, with grandparents and elders serving as respected household leaders. Elders continue to pass down many folktales and stories to first generation Laotian Americans through oral tradition, an important aspect of Laotian culture. The oral culture is a significant teaching tool for the elders because many can only speak, but not write, in their own language. But language barriers between Laotian-speaking parents and their English-speaking children are making them unable to share their unique Laotian and American experiences with each other.
Most Lowland Lao practiced Theravadha Buddhism in Laos. It's a practice they have carried on in the United States, one which has been very helpful for community-building purposes. These temples provide a place for interaction among different generations of Laotian Americans and offer weekend language school and other classes like classical dance and music. Because the Lowland Lao have a long-established history of formal education through Buddhist temples, these classes are merely a continuation of the tradition of learning via temple teaching.
Ethnic division among Laotian Americans signifies the rich culture and abundant diversity. While embracing the differences, Laotian Americans must realize that one unified voice is a key to social, educational, and political advancement in the United States. Within the grassroots community, it's also important that all generations of Laotian Americans -- past, present, and future -- focus on the common issues that face the community.

Author Citation
Copyright © 2003 by Toon Phapphayboun, Eric Lai, Dennis Arguelles, AsianWeek Magazine, and the UCLA Asian American Studies Center. Reprinted in accordance with Section 107 of the U.S. Copyright Act of 1976.
Suggested reference: Phapphayboun, Toon. 2003. "Laotian Americans" Asian-Nation: The Landscape of Asian America. <http://www.asian-nation.org/laotian.shtml> ().
Related Articles and Blog Posts