To accompany the article on Celebrating May as Asian Pacific American Heritage Month, the Census Bureau has compiled a brief statistical summary of the Asian American population using various Census data sources.
Population
18.9 million
The estimated number of U.S. residents in 2011 who said they were Asian or Asian in combination with one or more other races. This group comprised 5.6 percent of the total population.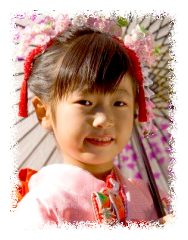 52%
The percentage of the foreign-born from Asia who are naturalized U.S. citizens.
2.6 million
The number of people age 5 and older who speak Chinese at home. After Spanish, Chinese is the most widely spoken non-English language in the country. Tagalog and Vietnamese also have more than 1 million speakers.
161%
The projected percentage increase between 2008 and 2050 in the population of people who identify themselves as Asian. This compares with a 44 percent increase in the population as a whole over the same period of time.
40.6 million
The projected number of U.S. residents in 2050 who will identify themselves as Asians. They would comprise 9 percent of the total population by that year.
Education and Internet Use
50.5%
The percentage of Asians, age 25 and older, who have a bachelor's degree or higher level of education. Asians have the highest proportion of college graduates of any race or ethnic group in the country and this compares with 28 percent for all Americans 25 and older.
85.7%
The percentage of Asians, age 25 and older, who are high school graduates.
21.2%
The percentage of Asians, age 25 and older, who have an advanced degree (e.g., Master's, Ph.D., M.D. or J.D.). This compares with 10 percent for all Americans 25 and older. However, different Asian ethnic groups have different educational attainment levels -- 68 percent of Asian Indians, age 25 and older, had a bachelor's degree or more education and 37 percent had a graduate or professional degree; the corresponding numbers for Vietnamese-Americans were 24 percent and 7 percent, respectively.
80%
Percentage of Asian Americans living in a household with Internet use -- the highest rate among race and ethnic groups.
Income and Poverty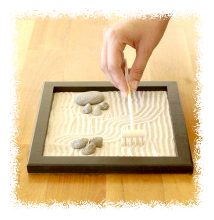 <$70,644
Median household income for Asians in 2012, the highest among all race groups. However, median household income differed greatly by Asian group. For Asian Indians, for example, the median income in 2011 was $92,418; for Bangladeshi-Americans, it was $45,185.
13.0%
Poverty rate for Asians in 2012, up from 10.6 percent in 2007.
Work and Employment
1.5 million
Number of businesses owned by Asian-Americans in 2007, up 40 percent from 2002.
$507.6 billion
Receipts of Asian-American-owned businesses in 2007, up 55 percent from 2002. Asian American-owned businesses employed a total of 2.8 million people, and their average reveneue was $338,400 per company.
49.1%
The proportion of employed Asians 16 and older who work in management, professional and related occupations, such as financial managers, engineers, teachers and registered nurses.

Author Citation
Copyright © 2001- by C.N. Le. Some rights reserved.
Suggested reference: Le, C.N. . "14 Important Statistics About Asian Americans" Asian-Nation: The Landscape of Asian America. <http://www.asian-nation.org/14-statistics.shtml> ().
Related Articles and Blog Posts