What are some of the biggest differences between second generation Asian American culture and first generation culture? Issues of assimilation, Americanization, and respect for the "old" way or traditions inevitably come up in this discussion. The following is a reprint of an article written by Deborah Kong for the Associated Press, originally titled "New TV Show Targets Young Second-Generation Asian Americans," that touches on these issues and how they in turn affect the development of the larger Asian American culture.
Out with the Old, In with the New
Sporting blue-streaked hair and a ripped pink mesh shirt, Jeannie Mai sat in the conference room of a TV station that broadcasts mostly Asian-American programing and confessed. She couldn't relate to their "old school" Vietnamese news program, even if her grandmother adored it. All eyes turned to Michael Sherman, the station's general manager, who stayed cool. "I've heard it many times," he told the 24-year-old Mai.
Sherman's facing a common dilemma in ethnic media: How to hold onto audiences that include American-born children of immigrants - young people who speak English and are at once thoroughly Asian and American. One answer may be "Stir," a new TV show that will be hosted by Mai and three other hip, energetic young Asian-Americans.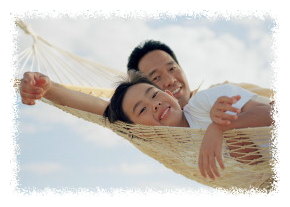 "I think there's a little bit of anxiety on the part of ethnic media right now," said Jeff Yang, the show's editorial director. "People are trying to grope for a way to remain relevant as their community itself expands and changes." Stir, a 30-minute magazine-style show, is scheduled for broadcast early next year, nationally by the International Channel as well as on KTSF, a San Francisco-area station. Shot in a bright, zippy style, the aim is to provide entertaining, Asian-American spins on topics like sports, the gender divide and the meaning of cool.
For the show's co-producers -- the International Channel and KTSF, which devotes most of its programming to Asian-language shows -- it marks the first foray into original, English-language programming targeted at 18- to 25-year-old Asian-Americans. And "Stir" is just one example of how broadcasters are trying to entice young, second- and third-generation audiences. Spanish-language network Telemundo recently added closed-caption English subtitles to two of its popular soap operas.
Telemundo cable network Mun2 features music videos, game shows, extreme sports and other programs in Spanglish, a blend of Spanish and English - and in English alone. And Si TV, an English-language network for young Hispanic and multicultural audiences, plans to start up early next year. Together, the efforts represent a rush by broadcasters and advertisers to appeal to rapidly growing groups of minority youth. For example, there are about 12.5 million Asians in the United States, and more than a third are under 25, according to census data.
It's All About the Bling Bling
"Generally speaking, Asian-Americans are higher-educated than the norm" and have higher household incomes, said Jim Honiotes, the International Channel's vice president of marketing and communications. "They're valuable eyeballs to be catering to and no one else is doing it." "Stir" is being built around four hosts and two correspondents who span a range of ethnic backgrounds. Mai, a chic, outspoken makeup artist, is Chinese and Vietnamese.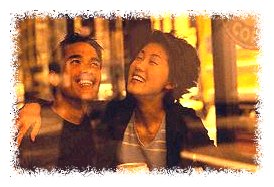 Chinese-American Brian Tong works at an Apple Computer store, shooting hoops and singing karaoke in his spare time. "Obviously I'm a tech head, but I'm a cool nerd," the 24-year-old says. Sabrina Shimada is 18, half Japanese and half German, and jokingly calls herself "the resident It Girl" who loves shopping and dance clubs. Thirty-one-year-old Tony Wang is a Taiwan-born corporate attorney who graduated from Harvard Law School and catches waves on the weekends.
During a recent editorial meeting at KTSF's offices just south of San Francisco, Yang and the hosts bounced around story ideas, touching on the ephemeral nature of cool, Asian rappers, Korean golfers, engineers and Internet babes, Asian tattoos and Chinese restaurant workers. The show is striving to strike the right balance between provocative and political, mainstream and Asian-American.
"It's not about identity politics," Yang said. "It's not going to be about the embattled minority. This is about the empowered majority." Beyond interviewing Asian women who model at import car shows (an idea for the gender divide episode) or investigating "the ramen lifestyle" of budget-challenged college students, the hosts also hope to act as a kind of mirror for their audience. Through the International Channel, the show will reach about 12 million households.
Our Time to Shine in the Spotlight
"I want to be a walking mike for everybody else, every other Asian-American that lives here," Mai said. Tong agrees: "We're playing a huge role in how other people might feel about their community, themselves and how they fit into this whole world." They're also happy to be part of a show that will put more Asian faces on TV.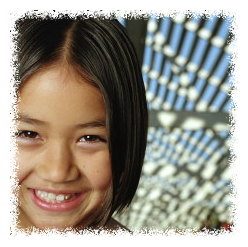 "There's nothing else out there for Asian-Americans," Shimada said. "Even just normal sitcom shows, there's the Mexican family, the Black family, the White family. The Asian person is the friend that shows up twice in the show."
All say they were a bit surprised when they first heard about KTSF's involvement. "That's the stuff that my grandmother would knock me upside the head to get me to hush so she could listen to, and I'd be like, 'She's watching that thing again,"' Mai said. "It never catered to me. I never understood it. "When I heard they were making an English-speaking show, I was like, 'Hold up. OK, this is crazy. What are they doing?"'
Sherman said Asian-language programming will always be the station's main focus. But "Stir" is "part of our effort to stay ahead of the demographic tidal wave," he said. "The one piece of the puzzle we always felt we were missing was the English-language show." Noting NBC's acquisition of Telemundo in 2001, Sherman said it's all part of the same trend, "ethnic media becoming kind of mainstream in the U.S. just because of the demographic changes."

Author Citation
Copyright © 2003 by Deborah Kong. Reprinted in accordance with Section 107 of the U.S. Copyright Act of 1976.
Suggested reference: Kong, Deborah 2003. "The Second Generation of APAs" Asian-Nation: The Landscape of Asian America. <http://www.asian-nation.org/second-generation.shtml> ().
Related Articles and Blog Posts