December 4, 2004
Written by C.N.
Originally posted Oct. 2004
You might recall that earlier this year, the U.S. Supreme Court ruled that it is constitutional to consider race as a factor in college admissions as long as racial/ethnic minority applicants are not given extra points in the admissions process. But ironically, wishing to avoid potential lawsuits, many universities are ending programs that specifically targeted students of color and instead, are opening them up to all students. This recent article from the Chicago Tribune explains: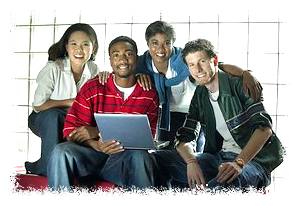 Throughout the country, schools such as Northwestern are opening up minority scholarships, fellowships, academic support programs and summer enrichment classes to students of any race. The change follows last year's U.S. Supreme Court ruling that race can be considered in college admissions but only among other factors and that each candidate must be evaluated individually.

That landmark 5-4 decision, hailed as a victory by college and university officials, preserved affirmative action in admissions, but found unconstitutional a University of Michigan program that automatically gave extra points to African-American, Latino and American Indian applicants. In what some now say is an unexpected erosion of affirmative action, colleges are interpreting the ruling to mean they can no longer offer race-exclusive programs designed specifically to help minority students.
This development is happening at a time when the pool of underrepresented students of color applying for college is actually declining. This means that even as affirmative action is being validated, the numbers of disadvantaged Blacks and Latino students may still decline. At the same time, the numbers of Asian American college applicants continues to grow, as does the proportions of students who are of Asian ancestry on major university campuses all around the country.
It is becoming more clear to me each day that most Asian Americans do not need affirmative action any longer. However, notice that I said "most." A few still do, namely Cambodians, Hmong, Laotians, etc. Thankfully, many colleges have recognized this and are targeting these specific Asian ethnic groups, rather than the entire Asian American racial category.
Does this mean that most Asian Americans are being hurt by affirmative action programs, similar to what many Whites are arguing? I still say no.

Author Citation
Copyright © 2001- by C.N. Le. Some rights reserved.
Suggested reference: Le, C.N. . "Affirmative Action: Beginning of the End?" Asian-Nation: The Landscape of Asian America. <http://www.asian-nation.org/headlines/2004/12/affirmative-action-beginning-of-the-end/> ().
Short URL: http://www.asian-nation.org/headlines/?p=32
Translate Into Another Language