The following is an article written by Shandon Phan about the history and adjustment experiences of Amerasians -- children born to Vietnamese women and American military personnel during the Viet Nam War.
Coming Home to Nowhere
"Daughter from Danang," a well acclaimed and Oscar-nominated documentary, followed the journey of Heidi Bob, born to a Vietnamese mother and an American serviceman during the Vietnam War, to see her mother for the first time ever since she left Vietnam at the age of seven. While I personally found the documentary emotionally engaging and thought-provoking in its exploration of the issue of identity and cultural connection, I wonder when the other side of this story about Amerasians will be told. And who would listen?
I want to talk about the experience of approximately 20,000 fellows who also shared the same Amerasian-by-birth background with our character Heidi, but unfortunately never had the full opportunity to search for their true identity and social acceptance. The story of . . . Amerasians -- "Children of the Dust."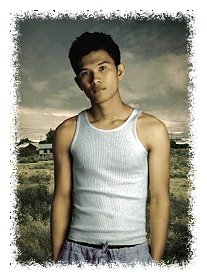 Vietnamese Amerasians, commonly referred to as Amerasians, are children of America's Viet Nam War. Some were brought over to America in the final days of the war as part of "Operation Babylift." Although this program was strongly criticized later by the American public as a culturally insensitive approach toward Amerasians, it rescued those children like Heidi from suffering a troubled childhood if they had ever grown up in Vietnam.
Called "children of the dust" by the Vietnamese, Amerasians were badly mistreated and often denied basic civil rights, especially the right to have a basic education. Growing up in a Confucianism-influenced and patriarchal society, they were mostly isolated by their peers for the absence of their father and their non-Vietnamese appearance.
Things got worse under the Communist regime after the war ended -- the new government viewed them as "children of the enemy." Left behind by their American fathers and rejected by Vietnamese society, Amerasians just had to accept their misfortune. Or perhaps, they waited and hoped for an unforeseeable change.
The Homecoming Act
As America recovered from the turmoil and bitterness resulting from the Vietnam War, there was a growing sentiment across the nation to take care of America's "forgotten sons and daughters" left behind in Vietnam. During his speech to a Senate sub-committee in 1980, Senator Stewart B. McKinney spoke of the Amerasian issue as "a national embarrassment" and called on America's patriotic duty to take full responsibility for Amerasians.
As a result, the Homecoming Act was written in 1987, passed by Congress in 1988 and implemented in 1989. Under the Vietnamese Amerasian Homecoming Act, approximately 25,000 Amerasians have arrived in America with their immediate relatives. Altogether they number 77,000 according to a national survey conducted by Ohio State University.
Still Yearning for an Identity
Amerasians, born between 1962 and 1975, were mostly grown-up adults when they arrived in America in the early 1990's. Leaving behind all the hardship and difficulties in Vietnam, they looked forward to a new chapter in their life, expecting to finally find home and have an identity they always yearned for. However, they soon found themselves trapped in an unresolved dilemma: neither Vietnam nor America is truly home.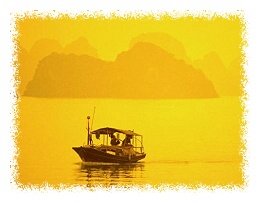 The same study from Ohio State University found that 76 percent of Amerasians wanted to meet their fathers when they came to the United States, but only 30 percent knew their fathers' names. About 22 percent of them had tried to make contact and only 3 percent had actually succeeded in meeting their biological fathers. In reality, American fathers do not want to meet their left-behind children, because of fear, embarrassment or lack of responsibility.
"When you go from 76 percent of these children wanting to meet their fathers to only 3 percent actually doing it, it's not hard to see where this would cause psychological problems," said Fred Bemak, professor of counselor education at Ohio State University. Once again, Amerasians felt a sense of loss, abandonment and loneliness. Having left their mother's country, they once again became strangers, alienated now in their father's land.
And the question of identity still remains . . . Vietnamese or American? Based on the results of various studies conducted nationally, the U.S. General Account Office found that half of Amerasians in America today do not know where they truly belong. To the Vietnamese, they look like White and Black Americans. And to Americans, they are considered as aliens because of the differences in culture, language and immigration status. Where's the American Dream?
Originally scattered across the country when they first arrived in America, today Amerasians concentrate in metropolitan areas, usually around the Vietnamese community. They form networks of small groups among themselves for emotional and social support. However, life in America is still a daily struggle against poverty and all kinds of problems: mental health, social isolation, discrimination, language barrier, lack of job opportunities, violence. Due to their lack of education and survival skills, most of them can only find low-paying, entry-level jobs and live in poor, poverty-stricken neighborhoods. And many continue to show symptoms of psychological disorders.
Ironically, 15 years after having come home, the vast majority of these Amerasians remain "aliens." Illiterate in their own mother language because of their lack of education in Viet Nam, few of them can read or write in English no matter how hard they try. This deficiency in English has disqualified them for the naturalization process to become U.S. citizens. Not recognized as Vietnamese in Viet Nam, they have no prospect to ever become U.S. citizens in America.
What Can We Do?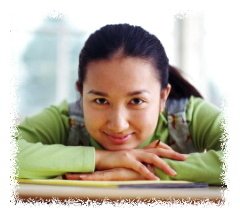 There have been academic studies and social surveys about Amerasians. These studies and surveys however do not help the Amerasians reach their dream of having a place to call home, an identity recognized and accepted by their fellows, and a future that is brighter than their sad past in Vietnam.
Currently, Boat People S.O.S. is leading a national campaign to urge the U.S. government to recognize the citizenship of these children of Americans. Congressman Nick Lampson of Texas endorsed and encouraged this humanitarian endeavor: "This is the right thing to do and we cannot wait any longer."
It's time that all of us, members of the Vietnamese community and citizens of the U.S., need to take a stand to do the right thing for our "con lai" (half-blood) brothers and sisters. Only then, the constitutional belief of everyone's right to his or her pursuit of happiness in this land of opportunities would hold true.

Author Citation
Copyright © 2003 by Shandon Phan.
Suggested reference: Phan, Shandon. 2003. "Vietnamese Amerasians in America" Asian-Nation: The Landscape of Asian America. <http://www.asian-nation.org/amerasians.shtml> ().

Shandon Phan is finishing as an AmeriCorps*VISTA at Boat People SOS, Inc., a community organization dedicated to assisting Vietnamese refugees and immigrants in the U.S. He is now involved with Project Voice, a community group committed to increasing political awareness and civic participation among Vietnamese Americans in Texas.
Related Articles and Blog Posts