In keeping with the entertainment theme, we discuss two more elements of Asian American culture -- martial arts movies and the hip-hop club and music scene.
Martial Arts Movies Kick @#!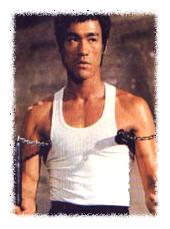 Martial arts movies of course, are not a new phenomenon in the Asian American community. What makes it noteworthy here is just how "mainstream" it's become. When I was younger (here I go again), I used to love watching all those Bruce Lee and Bruce Lee-wannabe movies. I could spend an entire page detailing his biography. But suffice to say, Bruce was the undisputed king of martial arts and martial arts movies. To this day, I still admire him and his determination to be the absolute best at what he did and how he stood up against racism and prejudice.
His legacy is an important reason why martial arts movies have become so mainstream among not only Asian American youth but also American society in general today. He was the pioneer and trailblazer who primed the pump, so to speak, for the Asian action stars of today -- Jackie Chan, Chow Yun Fat, Michelle Yeoh, and Jet Li.
The most recent example of how mainstream martial arts movies have become are Director Ang Lee's Crouching Tiger, Hidden Dragon, which was nominated for 10 Motion Picture Academy awards and won four of them and which has grossed over $130 million at the box office just in the U.S. and hundreds of millions more internationally. More examples include the recent popularity of Jet Li's movies, all of which have grossed healthy amounts at the box office and even more worldwide.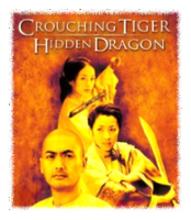 The success of these martial arts movies is evident in both the Asian American community and American society as a whole. However, it also demonstrates the fine line that the Asian American community must walk. One the one hand, most of us are proud of the success of these martial arts movies and its Asian and Asian American stars. However, we must be weary of the possibility that these movies will only reinforce and perpetuate the cultural stereotype that all Asians know martial arts.
A stereotype is a stereotype, whether it's harmful or seemingly "beneficial." As we discussed in the section on the "model minority" image of Asian Americans, common assumptions or beliefs about an entire group of people, even if it's meant to be complimentary, can still be damaging. This is especially true if it puts pressure on those who can't live up to that expectation. In this case, it could be very easy to see all Asian Americans as martial arts experts and then associate that with being a "foreign thing" and that therefore, all Asian Americans are again foreigners.
Let us be mindful and aware of these issues while we enjoy watching our Asian heros kick some butt.
Video Games Galore
Another activity in which Asian American youth seem to enjoy often is playing video games. Again, this activity is not limited to Asian Americans but again, they frequently seem to be identified with it, in terms of representing a large percentage of all gamers (and where several gamers who've won national gaming tournaments have been Asian Americans) and because Asian Americans are overrepresented as video game executives and programmers.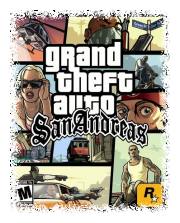 These games have gone far, far beyond the old days of video games with which I and my generation are more familiar, such as Atari, Intellivision, and even the original Nintendo NES and Sega Genesis consoles.
And perhaps not too surprisingly, some of the most popular games are racing/driving games, such as Gran Turismo, Need for Speed, Midnight Club, etc. These games are played on high-tech and sophisticated personal computers with advanced graphics capabilities and on state-of-the-art multimedia consoles such as Playstation, Playstation 2, Nintendo 64 and GameCube, Microsoft Xbox, and Sega Dreamcast.
Other popular games involve role-playing adventures (such as Grand Theft Auto, Final Fantasy, Dragon Warrior, Metal Gear, Tomb Raider, etc.), strategy (i.e, The Sims, etc.), street fighting (i.e., Street Fighter, Mortal Kombat, Virtua Fighter, Tekken, etc.), sports (i.e., Madden NFL, NBA Live, Tony Hawk Pro Skater, etc.) and shoot-em-up simulations (i.e., Halo, Resident Evil, Quake, Doom, etc.) and others such as the Super Mario Brothers series.
In addition to constituting a large portion of video game enthusiasts, Asian Americans also represent a sizeable proportion of programmers who create the computer code, graphics, and other multimedia elements behind these high tech games, as well as entrepreneurs who've used their skills and education to turn their hobby into profitable businesses.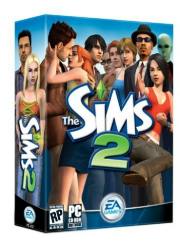 This is happening not only in the gaming sector but also in many computer and information technology sectors in general. Taken together, the participation of Asian Americans as players, programmers, and entrepreneurs has helped video games become a multi-billion dollar industry that is gaining more fans and acceptance in popular society each day.
At the same time, in the wake of the September 11 events, the federal government has recently proposed restrictions on H1-B visas (which are temporary visas for highly-educated and professionally-skilled immigrants) that many Asians depend on to work in the U.S., particularly those from India, China, and Taiwan. It would be a shame if these restrictions end up unnecessarily and artificially limiting the talent available to contribute to the continued popularity and growth of these high tech industries, especially at a time when most experts agree that there is a shortage of qualified workers with high tech skills.
It's quite amazing to know that a console such as Playstation 2 has the same computing power as a typical personal computer these days and dozens of times more power than the big arcade games that my friends and I used to play at the arcades when we were still in elementary school. Boy, do I feel old!
The Hip-Hop, Club, Rave, and Music Scene
The other element of contemporary Asian American culture is the one that alas, I am least familiar with. That is the hip-hop music, "clubbing," and "raving" scene. This is not a realm for the weak of heart, or in my case, the old of years. Nonetheless, it is something that many Asian American youths enjoy on a regular basis.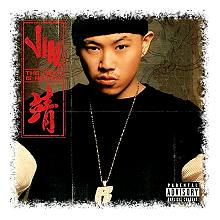 In the last several years, echoing the rising popularity of Asian and Asian American actors and actresses, Asian American music is beginning to flourish. Recent artists such as Far East Movement, Jin, CoCo Lee, the Mountain Brothers, the Himalayan Project, Black Eyed Peas, to name just a few, have gained recognition and success. There are also numerous artists and groups who are verified superstars in their home countries in Korea ("K-pop"), Japan ("J-pop"), China ("Canto-pop"), Taiwan, the Philippines, and Hong Kong who are just waiting to make it big here in the U.S.
In addition, several Asian American DJ's have become relatively well known in the hip hop scene, many of them Filipino Americans such as Invisible Skratch Picklz, DJ Qbert, DJ Babum, and DJ Shortkut. Many who enjoy these acts enjoy them at the numerous Asian American dance clubs, discos, and rave parties scattered across the major metropolitan areas in the U.S. I won't pretend to know the names of any of them but I have it on good word that they are increasingly becoming popular among young Asian Americans.
In fact, this hip-hop culture is evident in many of web sites on the Internet that cater to the young Asian American community. You can check out sites such as the ones listed on the left under "Asian American Entertainment Sites" to see that many messages board postings and discussions center on the hip-hop scene, Asian American music, "clubbing," and "raving."
If you have the will and the lack of years, check it out and let me know how it is.

Author Citation
Copyright © 2001- by C.N. Le. Some rights reserved.
Suggested reference: Le, C.N. . "Martial Arts, Video Games, & Hip-Hop." Asian-Nation: The Landscape of Asian America. <http://www.asian-nation.org/martial-arts.shtml> ().
Related Articles and Blog Posts