When it comes to culture for any ethnic group, some of the most recognizable elements come in the form of art, literature, and entertainment. Asian American writers, artists, and entertainers have flourished over the years as they expressed their identity, creativity, talent, and our community's experiences. Today, many are receiving the attention and praise that have been long overdue. Together, their works represent the interrelations, intricacies, and contradictions that make up Asian America.
Capturing Race, Gender, and Class in Words
In recent years, many Asian American fiction writers, particularly women, have received a lot of attention and recognition for their work. Even back in the 1970s, Maxine Hong Kingston's The Woman Warrior won the prestigious National Book Critics Circle Award. But you might say that this current wave of Asian American literature began to flourish, at least from the perspective of non-Asians at large, with the critical and popular success of Amy Tan's Joy Luck Club as both a novel and later as a motion picture.
Although there are some Asian Americans who question whether the book and movie accurately reflects Asian American life, no one can deny that it shifted significant attention to the outstanding work among Asian American writers. A small list of other Asian American authors who have received critical acclaim include Chang-rae Lee, Jessica Hagedorn, Ha Jin, Frank Chin, Carlos Bulosan, Indian Canadian novelist Bharati Mukherjee, Garret Hongo, Bienvenido Santos, Cynthia Kadohata, and Indian American Jhumpa Lahiri, who won the 1999 Pulitzer Prize in fiction for her collection of short stories Interpreter of Maladies.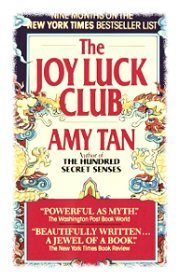 These and other Asian American writers share several common themes in their writings. These include describing what it's like growing up in the U.S., immigrating from their home country to the U.S. and adjusting to life here, finding your own ethnic identity, love and marriage, and relationships with lovers, friends, and family, etc.
As you can see, these are basically the same themes that are the basis for many writers in general. The unique contribution of Asian American writers is that they integrate their personal and their community's experiences, issues, and identity into their work. This gives them a unique perspective on the world and enlightens us all about what it means to be Asian American. However, it can also be the source of their greatest criticisms.
Specifically, for many Asian American writers, there can be a tension or even contradiction between writing for a broad audience that includes non-Asians while still capturing the "authentic" Asian American experience. In fact, many Asian American writers argue among themselves over whether a piece of work or a particular author has "sold out" or become "whitewashed" by reinforcing derogatory stereotypes against Asians, exploiting certain stereotypes to appeal to non-Asians, or completely misrepresenting the Asian American experience.
However, this doesn't always have to be the case. The recent explosion of literature from Asian American writers shows that there is an abundance of topics and issues to be covered and a lot of creativity and talent out there in the Asian American community to fulfill that need. Again, as we recognize the political, socioeconomic, and cultural diversity among Asian Americans, so too should we realize that there is no single "Asian American experience" that everybody has to share and agree on. Rather, our collective and unique experiences form a mosaic that unites us, instead of dividing us.
Expressing Culture Through Creativity
The world of Asian American art contains just as much diversity, creative expression, and talent as that of Asian American literature. Unfortunately, it is an area in which I know very little. For more detailed information, I suggest browsing through some of the books listed in the left column under "Art," as they will have much more in-depth and knowledgeable discussions about the multifaceted world of Asian American art than I can provide.
However, perhaps two of the most well-known Asian American artists happen to be "structural" artists. One is Maya Lin, who designed the National Vietnam Veterans Memorial in Washington D.C. You may remember that when her design was originally selected, it was very controversial. Since then, it has won almost universal praise for its elegance, simplicity, and beauty. She also designed the equally striking Civil Rights Memorial in Montgomery, Alabama.
The second of the most notable Asian American artists is architect I.M. Pei. He has won numerous awards, praise, and media attention for incorporating bold geometric and "high-tech" designs into buildings such as the Javits Convention Center in New York City, La Pyramide du Louvre in Paris, and most recently, the Rock and Roll Hall of Fame in Cleveland. While artists such as Lin and Pei are not known for incorporating Asian American themes into their work, their excellence and prominance are still sources of pride for the Asian American community.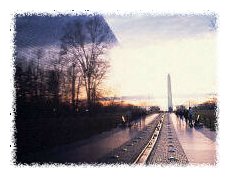 Throughout the centuries and continuing to this day, other Asian Americans have produced a prolific variety of art in the form of fashion (i.e., Vera Wang), paintings, photography, sculpture, gardening, furniture, crafts, and other media. Their works, collections, and exhibitions have been and continue to be displayed on many world-famous celebrities and in many of the world's most prestigious museums, including many dedicated exclusively to Asian American art, such as the Asian Art Museum of San Francisco, the Japanese American National Museum, the Smithsonian National Museum of Asian Art, the Korean American Museum, and the Wing Luke Asian Museum.
Just as their ancestors have done for centuries before them, Asian American artists bridge different cultures, connect different experiences, and express their unique visions that reflect different faces of the Asian American community. As with any other form of expression, there can certainly be a lot of debate and disagreement over the merits or meaning of particular works and how it represents Asian American culture, by Asians and non-Asians alike. But this kind of artistic and cultural diversity is ultimately a testament to the talent and creativity that exists within the Asian American community.
A Chance to Represent Ourselves
When it comes to Asian American "art," it is perhaps the performing arts and Asian American entertainers who are the most visible. This includes dance, theater, motion pictures, television, and music. The most visible of course, are Asian American (as opposed to Asia-based movie stars) actors and actresses. In the past, some of the most famous Asian American actors and actresses were Sessue Hayakawa, James Shigeta, Mako, Bruce Lee, George Takei (Lieutenant Sulu in the original Star Trek), Pat Morita (Mr. Miyagi from the Karate Kid movies), Victor Wong (Seven Years in Tibet, Joy Luck Club, Golden Child), Nancy Kwan (The World of Suzie Wong and Flower Drum Song), and Anna May Wong (the 1920s and 1930s silent film star considered to be the first prominent Asian American actress).
Today, a short list of recent Asian American actors or comedians who have become popular include Ming-Na Wen, Tia Carrere, Kelly Hu, Lucy Liu, Daniel Dae Kim, Russell Wong, Margaret Cho, Tamlyn Tomita, Dustin Nguyen, John Cho, Kal Penn, Bobby Lee, and others (in addition to Asian actors such as Chow Yuen Fat, Michelle Yeoh, Jackie Chan, and Jet Li). The success of the early Asian American pioneers and of recent ones such as those listed here attest to how "mainstream" Asian Americans have apparently become. But in many ways, these Asian Americans performers still have to fight to be considered for roles as well as lingering ethnic stereotypes and type-casting as exotic prostitutes, martial arts fighters, or evil foreigners.
Hopefully, this situation will be less of a problem once we have more Asian American writers, directors, and producers. The recent success of directors such as Ang Lee (The Hulk, Sense and Sensibility, Crouching Tiger, Hidden Dragon), John Woo (Mission Impossible 2, Face Off, Broken Arrow), M. Night Shyamalan (The Sixth Sense, Unbreakable, Signs, and The Village), and documentary filmmakers such as Renee Tajima-Pe (Who Killed Vincent Chin? and My American Or Honk If You Love Buddha), Felicia Lowe (Chinatown), Loni Ding (Ancestors in the Americas), and Jessica Yu (Breathing Lessons, 1997 Oscar for Best Documentary) are encouraging and will hopefully lead to more diverse and accurate portrayals of Asian Americans.
One recent movie that many praised as portraying Asian Americans with depth and authenticity was Better Luck Tommorow, originally released in April 2003. As Parry Shen, one of the movie's actors points out, "It is the first Asian American film ever to be picked up at the Sundance Film Festival, it is the first film ever purchased and distributed by MTV Films, and it is the first all Asian-American cast to be widely distributed by a studio in a long time." It received some very good reviews from sources such as Rolling Stone magazine, the Chicago Sun-Times, and Newsweek magazine.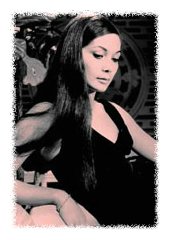 Asian American musicians also seem to be doing quite well, at least in classical music. Similar to their counterparts in the television and movie industry, Asian American classical musicians have been and continue to distinguish themselves in the U.S. and internationally. Of course, the most renowned cellist in the world is Yo Yo Ma but other classical musicians and conductors have taken center stage, so to speak, including Toshiko Akiyoshi, Han-Na Chang, Sarah Chang, Kyung-Wha Chung, Jian Wang, Cho-Liang "Jimmy" Lin, and Seiji Ozawa, to name just a few.
On the other hand, more "pop" musical acts still struggle to become household names. While there are notable individual Asian American pop musicians such as The Smashing Pumpkins' James Iha, other individual musicians such as Coco Lee, Kristine Sa, and all-Asian groups such as the Mountain Brothers still struggle to break through into the mainstream, although they certainly enjoy a loyal and growing following. More recently, hip-hop rapper Jin has enjoyed some critical and popular success and the hip-hop group Far East Movement became the first Asian American group to reach number one on the Billboard Hot 100 Chart with their single "Like a G6."
Interesting, many of the best known and most popular Asian American musical artists tend to be multiracial Asians ('hapas'). They include Apl.De.Ap of the Black Eyed Peas (whose real name is Allan Pineda Lindo and who is half Filipino and African American), Chino Moreno of the Deftones (his bandmate Chi Cheng is monoracial Chinese), and Mike Shinoda (Japanese and Russian) and Joseph Hahn (Korean and White) of Linkin Park. Successful multiracial Asian solo artists include Norah Jones (Asian Indian and White), Michelle Branch (Indonesian and Irish), and Amerie (Korean and African American). Many believe that record executives feel multiracial Asian American artists are more "culturally acceptable" or "marketable" to American consumers and therefore are more eager to promote them than monoracial Asian American artists.
On a similar note, many Asian American television and movie actors/actresses are still trying to make their way into the hearts and minds of Americans. Unfortunately they still face an uphill battle, as evidence by recent reports which criticize the major TV networks' lack of Asian American faces in their shows. Asian American dancers and theatrical actors/actresses are also trying to to penetrate their respective industries as much as their counterparts in other artistic and entertainment areas. However, notable exceptions are the many ethnic dance companies who choose to emphasize their own ethnic history and artistic techniques rather than trying to conform to "mainstream" standards or expectations. While their work can certainly be appreciated by non-Asians, their goal is to preserve their own traditions and culture.
However, when it comes to productions written or produced by Asians or that have clear Asian themes, many Asian American playwrights have recently garned critical and popular acclaim for their work. They include Philip Kan Gotanda, Edward Sakamoto, Jessica Hagedorn, Ping Chong, Diana Son, Brenda Wong Aoki, Han Ong, the Asian American theater companies listed in the left column under "Performance," and perhaps the most well-known of all Asian American playwrights, David Henry Hwang, who won the 1988 Tony Award for Best Play for M. Butterfly and is currently doing a production of Rodgers and Hammerstein's musical Flower Drum Song. Be sure to view his recent interview with ABC News and his interesting take on Asian American identity issues.
These and other Asian American playwrights are always coming up with innovative and provoking ways to weave their own cultural identity with their artistic expression and their work is drawing a lot of attention from Asians and non-Asians alike. That's not to say that all the attention has been positive. In fact, many in the theater industry have questioned whether Asian Americans (or any other racial/ethnic group) deserve to be considered as a distinct artistic form. Similar to the debates surrounding the merits of multiculturalism, many argue that to consider works by artists of color as "special" or "unique" ultimately promotes racial separatism.
This is a complicated issue for sure. In the end, we should understand that there can be accommodation on both sides and that these works can be seen as not merely a simple reflection of Asian American life but as a unique and complex interpretation of how racial, gender, and class issues are constantly being negotiated and socially constructed. These experiences and processes need not promote a sense of separatism or even worse, tokenism. Instead, they should be considered as a challenge to the conventional norms and criteria of artistic expression.

Author Citation
Copyright © 2001- by C.N. Le. Some rights reserved.
Suggested reference: Le, C.N. . "Writers, Artists, & Entertainers." Asian-Nation: The Landscape of Asian America. <http://www.asian-nation.org/artists.shtml> ().
Related Articles and Blog Posts