This article is an edited chapter on the major historical events and contemporary characteristics of the Bangladeshi and Pakistani American communities, excerpted from The New Face of Asian Pacific America: Numbers, Diversity, and Change in the 21st Century, edited by Eric Lai and Dennis Arguelles in conjunction with AsianWeek Magazine and published by the UCLA Asian American Studies Center.
Early Entrance With Recent Growth
The first measurable numbers of South Asians (including Indians, Bangladeshis, and Pakistanis) began arriving on the West Coast of the United States at the beginning of the 20th century. They worked in the developing West, building railroads, clearing and cultivating the rich agricultural lands of California, reclaiming the desert in the Southwest, and working in the lumber industry in Oregon and Washington.
During this period, the first individuals from present-day Sri Lanka and Bangladesh arrived in very small numbers. Yamau Kira, a native of Ceylon, came to the United States in 1913. He opened one of first South Asian restaurants in New York City, the Ceylon-India Inn. By the 1940s, merchant seamen from what is now Bangladesh began settling in the states of New York and New Jersey. They established the first Pakistani American Association in New York in 1947.
Immigration records show 11,884 South Asians entered the U.S. in 1970 and by 1980 they reached 27,912. The South Asian population in the United States has grown substantially during the last three decades. When counted "alone or in combination with other races," Pakistani Americans numbers grew by 151.1 percent, Sri Lankans by 124.1 percent, and Bangladeshis by 385 percent. By comparison, the overall "alone or in combination" APA population increased 72.2 percent.
Bangladeshi Americans
Prior to 1971 when Bangladesh became an independent nation, Bangladeshis had been counted as Pakistanis.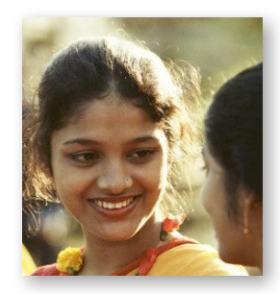 Of the 7,215 Bangladeshis who were admitted in 2000, 65 percent came as relatives of existing U.S. residents, 9.4 percent were allowed in for job reasons, and 23.8 percent came in the diversity program. The diversity category is the result of the 1990 Immigration Act's lottery program, instituted to enable and encourage immigration from countries that were not already sending large numbers.
In New York, where there is the highest concentration of Bangladeshi Americans, a majority work in the restaurant and transport industries. A 1991 survey showed that Bangladeshi Americans applied for over ten percent of the driving permits for taxis, just ahead of Asian Indians who made up 9.9 percent of the applicants. Nearly fifty two percent of Bangladeshi Americans reside in New York.
Other concentrations are in California, Texas, New Jersey, Michigan, and Virginia. Growth and dispersion of the community is occurring--in Georgia, the Bangladeshi population grew from 135 in 1990 to 1,283 in 2000. In another possible population shift, Bangladeshi Americans have been moving from New York to Michigan in large numbers to take jobs in small factories in the Detroit area that produce automobile parts.
Pakistani Americans
People from present-day Pakistan were among the first South Asians to immigrate to the United States. Many of these early arrivals married and settled on the West Coast, particularly in California, where there are families who trace their roots back to the early. 1900s. After Pakistan became an independent nation in 1947, there were a handful of individuals who came under the family reunification provisions of United States immigration law More Pakistanis came as students from the 1950s to the early 1960s.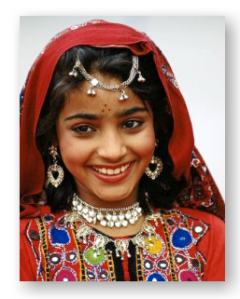 After 1965, Pakistanis entered as professional and skilled workers, although many continue to come on temporary student visas as well. Many student visa holders eventually apply to stay permanently in the U.S. due to the dim economic prospects back in their home country. In 2000, 73 percent of new Pakistani immigrants entered the United States through family preference categories, 13.6 percent through employment-related preferences, and 12.1 percent under the diversity program.
As the tenth-largest APA community, Pakistani Americans are widely distributed across the country Over 48 percent of Pakistani Americans live in New York (with 22.3% of the total Pakistani American population), California (13.6%), and Texas. The 1990 Census recorded that 25.3 percent of Pakistani Americans had four years of college and 25.4 percent had post-graduate degrees. By comparison, the overall APA numbers with the same degrees were 22.7 percent and 13.9 percent, respectively.
Pakistani Americans also have varied occupations. According to the 1990 Census, 33.5 percent held managerial and professional positions, 35.2 percent worked in technical, sales, or administrative positions, 10.2 percent had service jobs, and 20.5 percent worked in areas such as production, fabrication and as laborers. Self-employment accounted for 7.9 percent.
Building Communities and Coalitions For The Future
While each will have its own distinctive trajectory, there are many ways that South Asians (including Indian, Bangladeshi, Pakistani, and others) could come together to address common concerns. The post-Sept. 11th backlash is an unfortunate example of why concerned citizens are increasingly joining forces. Responding to hundreds of attacks on South Asian Americans, and, in some cases, people who look South Asian, Muslim, or Arab, several new organizations, such as South Asian American Leaders of Tomorrow, have been established to take action against these dangerous and sometime deadly incidents of hate violence.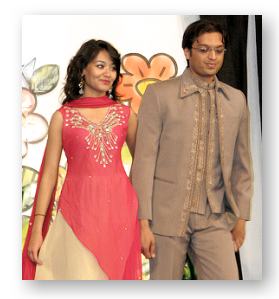 Additionally, Asian American advocacy groups have provided legal services and resource information to those facing job and housing discrimination, racial profiling, and INS searches and detentions because of their South Asian or Middle Eastern ethnicity. On another front, South Asian American women have founded numerous organizations in the last decade and a half to address women's issues, from domestic abuse to the adverse impact of immigration policies. As emerging populations, South Asian Americans are attentive to current and future immigration policy trends that may impact their communities.

Author Citation
Copyright © 2003 by Jane Singh, Eric Lai, Dennis Arguelles, AsianWeek Magazine, and the UCLA Asian American Studies Center. Reprinted in accordance with Section 107 of the U.S. Copyright Act of 1976.
Suggested reference: Singh, Jane. 2003. "Bangladeshi & Pakistani Americans" Asian-Nation: The Landscape of Asian America. <http://www.asian-nation.org/bangladeshi-pakistani.shtml> ().
Related Articles and Blog Posts