This article is an edited chapter on the major historical events and contemporary characteristics of the Vietnamese American community, excerpted from The New Face of Asian Pacific America: Numbers, Diversity, and Change in the 21st Century, edited by Eric Lai and Dennis Arguelles in conjunction with AsianWeek Magazine and published by the UCLA Asian American Studies Center.
From Refugees to Resettlement
From refugees to full American citizens, the Vietnamese American and Chinese Vietnamese American communities have grown to a total of 1.22 million members, making them the fifth-largest group among APAs. Community leaders maintain that the Vietnamese continued to be undercounted in 2000, primarily for two reasons: underreporting by the Vietnamese themselves; and because many Chinese Vietnamese identified themselves simply as "Chinese" rather than "Vietnamese."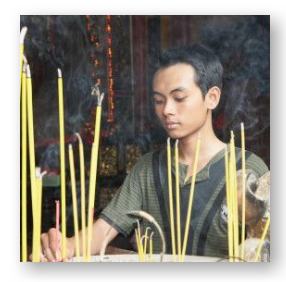 There were five major waves of Vietnamese immigration to the United States. The events of April 1975 triggered the first wave, when over 100,000 sought a way to escape as South Vietnam was taken over by the Communists from the North. The second movement came during the 1978 "boat people" phenomenon. Thousands of Vietnamese fled to neighboring countries, most of them in rickety, overcrowded boats. The result was one of the most massive relief efforts in United Nations history.
As more refugees languished in camps in countries that were not always willing to provide asylum, the U.S. set up the Orderly Departure Program to alleviate the situation and allow these refugees entrance into U.S. borders. In 1987, the Amerasian Homecoming Act brought over 30,000 children (and their immediate family members) of American military and civilian personnel stationed in Vietnam during the conflict. And through its Humanitarian Operations program, the U.S. admitted thousands of Vietnamese -- mostly former South Vietnamese soldiers, political prisoners and their families -- who had suffered under Communist reeducation programs.
A Need for Solidarity and Community
A policy to scatter the Vietnamese refugees around the country with a number of sponsors was implemented in order to minimize the impact on host communities. But within a few years, many Vietnamese, especially those settled in isolated, rural locales, moved to urban areas with warmer weather and large Asian immigrant populations. This secondary internal movement of migration led to the concentration of Vietnamese in the West Coast and the South.
Like other Asian immigrants, Vietnamese immigrants tend to gravitate toward urban areas. New enclaves have changed the face of entire blocks or inner city areas. They remarkable growth surprised not only geographers and census takers, but also politicians and government officials counting on support from the APA community. For example, in Orange County alone, nearly 45,000 firms were owned by APAs in 1997 -- with the majority owned by Vietnamese.
While California remains the state with the largest Vietnamese population, the percentage of Vietnamese living in California decreased during the 1990s. The downward trend of the electronics industry in which many Vietnamese were employed, coupled with unaffordable housing, prompted the departures. Economic growth in places like Texas, Florida and Louisiana attracted a great number of Vietnamese.
New Orleans attracted numerous Vietnamese and has experienced population growth because of its fishing opportunities, strong Catholic community, and mild climate. New numbers warrant our attention: in the Northeast, there were 115,000 Vietnamese, while the Midwest was close behind at 107,000. The South registered 336,000 Vietnamese. The population increase in the Midwest is a major shift from the 1990s. In fact, over the past decade, the Vietnamese population doubled in cities like Wichita, to more than 7,000, and to nearly 6,000 in Grand Rapids (MI).
Initial Difficulties, Then Looking Forward
Unlike regular immigrants trying to adjust to a new environment, forced immigrants like the Vietnamese are usually less-prepared for the new society; many had little English language skills to begin their new life.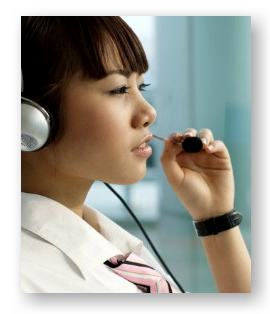 They needed a number of services set up jointly by government agencies and non-profit groups. Programs ranging from English language training to employment development were established to assist these new immigrants during their initial resettlement. Given that the U.S. slowly phased out funds and programs for Southeast Asians in the 1990s, the Vietnamese are faring well today.
Restaurants, and small businesses such as nail salons, food stores, and import-export shops, are niches where many Vietnamese are finding economic success. In 1997, Vietnamese owned 97,764 businesses employing 79,035 people with $9.3 billion in sales. About 16 percent of the businesses were retail shops, which reaped nearly $3 billion in sales.
The United States' lowering of its trade embargo with Vietnam, along with the liberalization of the political climate in Vietnam, have greatly affected immigration trends. While there are still a small number of Vietnamese immigrants awaiting admission and resettlement in the United States, they are the last of this Southeast Asian phenomenon of the last century.
Now, issues of intergenerational differences, family changes, political involvement and empowerment, as well as the development of economic centers around the United States, are becoming more important for forward-looking Vietnamese Americans. A second- generation of Vietnamese Americans that see themselves as Americans rather than unwilling exiles is emerging. Compared to other established APA communities, the Vietnamese and Chinese Vietnamese Americans face a unique challenge. But the future looks positive based on past achievements.

Author Citation
Copyright © 2003 by Chung Hoan Chuong, Minh Hoa Ta, Eric Lai, Dennis Arguelles, AsianWeek Magazine, and the UCLA Asian American Studies Center. Reprinted in accordance with Section 107 of the U.S. Copyright Act of 1976.
Suggested reference: Chuong, Chung Hoan and Minh Hoa Ta. 2003. "Vietnamese Americans" Asian-Nation: The Landscape of Asian America. <http://www.asian-nation.org/vietnamese.shtml> ().
Related Articles and Blog Posts