Summary
C.N. Le is a Senior Lecturer Professor in the Sociology Department and Director of the Asian & Asian American Studies Certificate Program at the University of Massachusetts, Amherst. He received his B.A. from the University of California, Irvine and his Ph.D. in Sociology at the University at Albany, SUNY.
His research focuses on racial/ethnic relations in the U.S., immigration, and comparisons of socio-demographic outcomes among different Asian American groups, such as small business ownership, characteristics of ethnic enclaves, and interracial and interethnic marriage. He also conducts sociological research and analysis on the experiences of Asian international students at U.S. colleges and universities, and on various aspects of Asian American popular culture and political activism. He is the author of the book Asian American Assimilation: Ethnicity, Immigration, and Socioeconomic Attainment.
He is a strong supporter of "public sociology," the movement to make sociological research and analysis as widely accessible and applicable to real-world issues and situations as possible. As such, he is the creator of Asian-Nation: The Landscape of Asian America, an information resource on the historical, political, demographic, and cultural issues that affect today's diverse Asian American population. He has been interviewed and quoted by media outlets such as the New York Times, CNN, the Associated Press, the Wall Street Journal, USA Today, the Washington Post, the Los Angeles Times, PBS, and the U.S. State Department, to name just a few.
Educational Background
Ph.D. (2004)
Graduate Program in Sociology, University at Albany, SUNY
B.A. (1993)


Political Science and Sociology, University of California, Irvine
Current Professional Positions
University of Massachusetts, Amherst
Senior Lecturer II
Department of Sociology (September 2003 to Present)


Director
Asian & Asian American Studies Certificate Program
(January 2004 to Present)
The Asian & Asian American Studies Certificate is an interdisciplinary program consisting of eight courses that provides students with (1) a thorough understanding of both Asian and Asian American histories, experiences, and contemporary issues and (2) multi-disciplinary and multi-method research, analysis, and thinking skills, both of which prepare students for the increasingly diverse, globalized, and interconnected world of the 21st century
The bulk of my research involves using Census data to analyze and compare socioeconomic and demographic outcomes of assimilation among Asian Americans. These outcomes include (1) self-employment and entrepreneurship; (2) marital assimilation and intermarriage/interracial marriage; (3) education, occupation, and income; and (4) residential segregation and quality of neighborhoods. I also have secondary research interests in cross-national comparisons of socioeconomic assimilation among Vietnamese diasporic communities in the U.S., Canada, France, and Australia, along with analyzing the sociological contexts of anti-communist political activities of Vietnamese Americans.
Employment History
Research Associate (January 2000 to July 2002)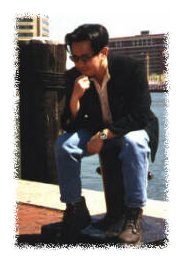 Center for Technology in Government, Albany, NY
Worked within a small team of primary investigators to conduct NSF-funded research (including ethnographic field observation, structured interviews, focus groups, facilitated meetings, and administering survey questionnaires) on how New York State government agencies use information technology to work collaboratively and to improve their public services.
Director of Education (November 1998 to January 2000)
Asian & Pacific Islander Coalition on HIV/AIDS, Inc., New York, NY
Developed and oversaw multi-level community education and outreach planning, implementation, and evaluation, including peer education programs; hired, supervised, and evaluated staff of coordinators for six separate but interrelated targeted programs.
Administrative Coordinator (September 1998 to November 1998)
National Asian Pacific American Bar Association, New York, NY
Publications & Online Articles
Le, C.N. 2016. "Pew Report on Asian Americans: A Cautionary Tale" in Major Problems in Asian American History, 2nd Edition, edited by Lon Kurashige and Alice Yang. Cenage Publishing.
Le, C.N. 2015. "The Homogenization of Asian Beauty" in The Society Pages: Getting Culture, edited by Douglas Hartmann and Christopher Uggen. New York: W.W. Norton & Company.
Le, C.N. 2014. "Bridging the Campus and the Community: Blogging About the Asian American Experience" in Sociologists in Action on Inequalities: Race, Class, Gender, and Sexuality, edited by Shelley K. White, Jonathan M. White, and Kathleen Odell Korgen. Sage Publications.
Le, C.N. 2012. "New Dimensions of Asian American Self-Employment in Los Angeles and New York." Asian American & Pacific Islander Nexus 10:2:55-76.
Le, C.N. 2010. "Multiracial Asian Americans: Social Class, Demographic, and Cultural Characteristics" in Multiracial Americans and Social Class: The Influence of Social Class on Racial Identity, edited by Kathleen Korgen. New York: Routledge.
Le, C.N. 2010. "Racial Tensions and Living in a Colorblind Society" and "Globalization and Higher Education" in Everyday Sociology Reader, edited by Karen Sternheimer. New York: W.W. Norton & Co.
Le, C.N. 2010. Articles on "Adoption of Asian Children," "Amerasians and Multiracial Asian Americans," "Immigration and Nationality Act of 1965," "Interracial Marriages, "Second-Generation Identity," "Youth Gangs," and "Asian Americans and Work" in Asian American History and Culture: An Encyclopedia, edited by Huping Ling and Dr. Allan W. Austin. Armonk, NY: M.E. Sharpe.
Le, C.N. 2009. "Post-Vietnam War Tensions in the Vietnamese American Community" in Encyclopedia of Asian American Issues Today, edited by Edith Chen and Grace Yoo. Santa Barbara: Greenwood Publishing.
Le, C.N. 2009. "'Better Dead Than Red': Anti-Communist Politics Among Vietnamese Americans" in Anti-Communist Minorities in the US: The Political Activism of Ethnic Refugees, edited by Ieva Zake. New York: Palgrave-MacMillan.
Le, C.N. 2007. Asian American Assimilation: Ethnicity, Immigration, and Socioeconomic Attainment. New York, NY: LFB Scholarly Publishing.
Le, C.N. 2004. "Fleeing Dragon: The Refugee Experience From a Vietnamese Immigrant Family" in Minority Voices: Linking Personal Ethnic History with the Sociological Imagination, edited by John Rowan. Boston, MA: Allyn & Bacon.
Recent Media Quotations
Quoted by the Springfield Republican,"Donald Trump's Proposal to Halt Muslim Immigration Unprecedented, But Rooted in History" article by Shannon Young, December 13, 2015.
Interviewed by National Public Radio, WBUR Boston,"Does Harvard Discriminate Against Asian Americans?" segment, June 18, 2015.
Interviewed by Huffington Post Live,"Why 'Aloha' Failed On Casting Emma Stone" webcast by Caroline Modarressy-Tehrani, June 4, 2015.
Quoted by NBC News,"For Asian Americans, Wealth Stereotypes Don't Fit Reality" article by Seth Freed Wessler, March 18, 2015.
Quoted by The Associated Press, "Survey Finds Math, Science Grads Earn Top Dollar" article by Anne Flaherty, July 8, 2014.
Quoted by The Washington Post, "California's Little Saigon to Mark Lunar New Year" article by Amy Taxin, January 9, 2014.
Quoted by The Los Angeles Times, "Dear Internet: Lorde is Dating an Asian Guy -- Get Over It" article by Nico Lang, December 12, 2013.
Profiled by The Chronicle of Higher Education, "An 'Indefinite' Adjunct Sees Progress, and Tensions, at His University" video segment by Greg Kahn and Rose Engelland, October 1, 2013.
Interviewed by CNN, "Behind Asian Americans' Low Unemployment" video segment by Zain Asher, August 12, 2013.
Quoted by the Washington Post, "Familiar Ad Trope: Pairing White Men and Asian American Women" article by Paul Farhi, September 28, 2012.
Cited by the Wall Street Journal, "The Real Reason Why Asian Americans Are Outmarrying Less" article by Jeff Yang, April 16, 2012.
Cited by the New York Times, "For Asian-American Couples, a Tie That Binds" article by Rachel L. Swarns, March 30, 2012.
Selected Presentations, Invited Talks, & Professional Service
Invited Panelist, "Movement to Establish Asian American Studies at Williams College," Williams College, Williamstown, MA, May 4, 2016.
Le, C.N.. "'If I Wanted to Be Around Lots of Chinese, I Would Just Stay in China': Motivations of Chinese Students to Study in the U.S.," presented at the annual meeting of the Association for Asian American Studies, April 28, 2016, in Miami, FL.
Keynote Speaker, "Memoirs of an Asian American" conference," Trinity College, Hartford, CT, March 26, 2016.
Council Member (2010-2012) and Secretary-Treasurer (2012-2015), Section on Asia and Asian America, American Sociological Association.
Presider and Discussant. "Educational Inequalities in Asia and Asian America" session at the annual meeting of the American Sociological Association, August 2014, in San Francisco, CA.
Le, C.N.. "Mutual Mentoring to Develop and Support Asian American Studies in the Five Colleges," presented at the annual meeting of the Association for Asian American Studies, May 20, 2013, in Seattle, WA.
Invited Speaker, "Meeting the Challenges of the 21st Century: Connecting Asians, Americans, and Asian Americans," United States Army Corps of Engineers, Winchester, VA, May 4, 2011.
Invited Speaker, "Balancing Asian, American, and Asian American Identities in the Era of Globalization," annual conference of the East Coast Asian American Student Union, University of Massachusetts Amherst, MA, February 19, 2011.
Invited Panelist, "The Roar over Amy Chua, Tiger Mom," Smith College, Northampton MA, February 10, 2011.
Invited Speaker, "Asian American Stereotypes and the Illusion of Colorblindness," The Westminster Schools, Atlanta GA, October 1, 2010.
Invited Speaker, "Bridging Asian, American, and Asian American Identities in the 21st Century," Syracuse University, NY, April 16, 2010.
Invited Speaker, "Lions, Tigers, and Dragons, Oh My!: An Introduction to Asian American History, Stereotypes, and Identities," Emerson College, MA, November 3, 2009.
Invited Speaker, "History, Segregation, and Inclusion: The Meaning and Consequences of Ethnic Solidarity," Dartmouth College, Hanover, NH, May 7, 2009.
Le, C.N. "Virtually Asian: The Social Construction of Identity Through Internet Media," presented at the annual meeting of the Association for Asian American Studies, April 20, 2008 in Chicago, IL.
Invited Speaker, "Muslim American Assimilation: Cultural and Socioeconomic Patterns," U.S./Spain Exchange Project on Muslim Youth Integration, Institute for Training and Development, Amherst, MA, June 12, 2007.
Panelist, "Blogging and Asian Pacific American Political Awareness," 13th Annual National Asian Pacific American Conference on Law and Public Policy, Harvard Law School, Cambridge, MA, March 3, 2007.
Most Important Jobs
Father (May 1999 to present)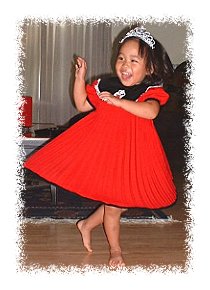 Responding to some of her favorite things to say, such as:
"No!"
"Why?"
"Oh, I see."
"Daddy, I need 80 dollars to go shopping." [She was only 2½ at the time]
Husband (January 1999 to present)

"Yes, dear."
"You're absolutely right dear, that was completely my fault."
"I love you with all my heart and I can't live without you, honey." [Actually true]
Frequently Asked Questions
What exactly does 'C.N.' stand for?
Basically, the C.N. is just the first and middle initials of my full name, Cuong Nguyen Le. However, it's been my experience over the years that unless people speak Vietnamese, chances are they will mispronounce my name. To make a long story short, up until the 9th grade, I went by just my first name, Cuong. However, everybody pronounced it "Quong." I got tired of that and because I wanted to just "fit in" like everyone else, from 9th grade until I graduate from college, I went by the American name "Sean."
But after I started studying political science and sociology in college and learned that being Vietnamese and Asian American wasn't a source of embarrassment or shame but of strength and inspiration, I realized that "Sean" didn't reflect my rediscovered ethnic identity anymore. I really wanted to go back to using "Cuong" but I didn't want everybody constantly mispronouncing it, so I compromised and now go by my first and middle initials. So there you have it.
Why did you decide to create Asian-Nation?
Because I saw that there was a critical need for Asian Americans to represent ourselves in mainstream American society, rather than allowing others to represent us however they wanted. I want to directly educate people about the Asian American experience myself instead of having them rely on distorted portrayals and ignorant stereotypes. Many times throughout my life, I have been one of the few Asians around and in that position, I have had to be a "spokesperson" for the entire Asian American community and educate people a little bit at a time until they 'get it.' So I figured, why not create a resource where I can do just that to lots of people at once?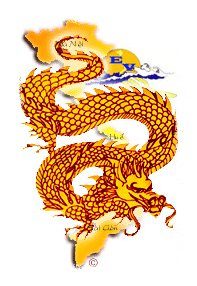 Why did you name the site "Asian-Nation?"
There's not one specific reason and actually, I chose that name somewhat on a whim and as a spur-of-the-moment kind of thing. Basically I liked the sound of it and it generally represents the contributions that Asians have made to the history and culture of American society.
Aren't there plenty of Asian American-related sites out there already?
That's true but to echo a central theme of Asian-Nation, there is so much diversity in the Asian American community that I don't think any resource can be completely comprehensive and claim to represent all there is to know about Asian Americans, including Asian-Nation. The more information and the more perspectives there are about our history, culture, and issues, the better.
There's so much great research and useful information -- aren't you worried that people will copy and plagiarize your work?
In my Terms of Use page, I tell people that it's fine for them to copy and reuse any information they find useful and use it in a term paper or report, etc. but that they should follow the principles of academic honesty and cite or reference their sources, wherever they come from (it's very easy to do as well). Ultimately, I can't control what people do with the materials within Asian-Nation. But at least I know that wherever and however the information gets reused, at least it's information that is well-researched, factual, and valid.
Doesn't Asian-Nation foster a self-pitying, "us versus them" mentality?
It's true that in describing the history of Asian Americans, it can appear that Asian Americans sound bitter, resentful, and angry. But as many Asian Americans can personally testify to, the prejudices, injustices, and instances of racism are real and that only people of color have the dubious distinction of being in this vulnerable position.
I feel that the first step toward a truly unified and harmonious society is to recognize and understand the history and contemporary mechanisms of injustices and inequalities that operate against communities of color. Once we're all on the same page, then we can work together to break down these barriers once and for all. In addition to talking about what has been done to Asian Americans, I also try hard to present what Asian Americans have done -- our contributions to American history and culture that should inspire pride, not pity.
Why are South Asians (Indians, Pakistanis, etc.) considered Asian Americans? Isn't it true that they have very little in common with East Asian ethnic groups such as the Chinese and Japanese?
Racial identity and categories are notoriously difficult issues to try to resolve. Regarding the concept of race, biologists, anthropologists, and the overwhelming majority of academic scholars have concluded that the idea of "races" or distinct "racial groups" actually has very little biological validity. In other words, there is so much genetic variation and exceptions to popularly-accepted ideas of identity between and even within each "racial group" that it is not scientifically valid to classify people into different "racial groups."
The bottom line is that "race" is not a biologically-created concept -- it is purely a politically and socially-constructed concept. The definition of who belongs to what "racial group" constantly changes and varies between countries. With that in mind, the majority of scholars in sociology, Asian American Studies, etc. include Indians as part of the "Asian American" population because they share many political, demographic, and social characteristics in common with "East Asian" groups such as Chinese, Japanese, etc.
Why do you include a search box for a dating site on some of your articles? Doesn't this hurt your site's credibility?
I understand and respect that some people might initially object to the inclusion of the Match.com search function on my site. At the same time, I have chosen to include it on my site for the following reasons:
Even though the time that I've put into creating and maintaining this site is free, hosting it on the Internet is not. Therefore, the practical reality is that it serves as a way to defer the costs required in hosting it.
I do not believe that online dating sites such as Match.com are illegitimate or disreputable. In fact, all indications are that online dating sites like Match.com, eHarmony.com, etc. have become quite mainstream and hugely popular among Americans of all backgrounds.
As an academic, I strongly support free speech, even if some people find it offensive, including Asian Americans. People have a right to object to sites like Match.com if they so choose, but I do not support calls to censor it or any other media based solely on people's individual preferences.
I would hope that my visitors are sophisticated enough to ultimately judge my credibility by the quality of the information I present in my articles, the thoroughness of my arguments and data presentation, and my overall professional qualifications.
You must have put a huge amount of time into creating Asian-Nation.
Yes, it took quite a bit of time to do the research, writing, find pictures, and to write all the HTML code myself. But luckily, much of the research I had done already in my undergraduate and graduate studies and in preparing lectures for when I teach "Race and Ethnicity" to undergraduate classes. But as the saying goes, the harder you work for something, the more you appreciate it . . .

Author Citation
Copyright © 2001- by C.N. Le. Some rights reserved.
Suggested reference: Le, C.N. . "About Me & FAQs" Asian-Nation: The Landscape of Asian America. <http://www.asian-nation.org/about.shtml> ().