The following is an article written by Michelle Man, originally for BN Magazine and republished by New American Media. It discusses the physical and cultural motivations and consequences of cosmetic surgery among Asian Americans.
The Marketing of an Image
On the Miss Vietnam USA website, nestled between promotions for long-distance phone service, a talent agency, and Lee's Sandwiches, lies an ad for the Beverly Hills Surgical Institute. It points to an increasing trend of not just pageant queens who go under the knife in the name of beauty, but also Vietnamese and other Asian Americans as a whole.
Not only can advertisements for cosmetic surgery be found in the back pages of glossy magazines like Audrey, which targets modern, English-speaking Asian American women, but also immigrant-focused newspapers like the Vietnamese language Viet Nam Tu Do, which aims at readers who are older, with more traditional belief. In the online business directory of the Southern California-based Nguoi Viet Daily News, there are more than 50 local listings for cosmetic surgery.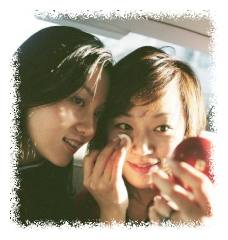 This underlies (or does it spur?) a growing trend among ethnic minorities in the United States, particularly Asian Americans, to get plastic surgery. The numbers of Asian Americans, including Vietnamese, actually getting plastic surgery of one kind or another is startling and deserves some attention. In 2005, plastic surgeons in the US witnessed a dramatic increase in the number of non-White patients, according to a survey by the American Society of Plastic Surgeons (ASPS).
Minorities accounted for almost 2.3 million procedures, a whopping increase of 65 percent compared to 2004. The percentage of Latinos, African Americans, and Asian Americans each significantly increased, with Latinos leading the pack. Asian Americans had 437,000 cosmetic surgeries in 2005, a 58 percent jump from the previous year. Overall, nonwhites account for 20 percent of all cosmetic surgery patients in the US, compared to 15 percent just eight years ago.
Motivations and Common Procedures
Are all of these statistics troubling? This is an old and tired debate to weigh the pros and cons of cosmetic surgery or define the meaning of beauty. People tend to strongly believe in one extreme or another, depending on their personality and how they have been raised, among other factors. The reasons a person has to go under the knife are just as diverse.
Bruce Cunningham, MD, the current ASPS president, stated, "The increase [in plastic surgery among minority groups] can be, in large part, attributed to greater exposure to the benefits of plastic surgery, a growing acceptance of the specialty, and increased economic power within these ethnic groups." Different ethnic groups tend to request different procedures.
While overall, the three most common cosmetic surgeries in the U.S. are liposuction, breast augmentation, and bletharoplasty (or, commonly referred to as eyelid surgery), the three most common for Asian Americans are rhinoplasty (or nose reshaping), eyelid surgery, and breast augmentation. Statistics for eyelid surgery do not differentiate between the controversial procedure for making small Asian eyes bigger and rounder and the common anti-aging procedures for lifting droopy eyes and removing eyebags.
In the Eye of the Beholder
Numbers and statistics aside, the decision to get surgery has as much to do with physical reasons as the psychological reasons. On the cognitive level, what does it mean that more and more Asian Americans are getting cosmetic surgery? Who are they trying to impress and what "problems" are they trying to fix? Who are they rejecting themselves in favor of? We've probably all heard the debate about eyelid surgery, whether slanty-eyed "Orientals" are trying to look more "Caucasian" by making their eyes rounder and double-lidded.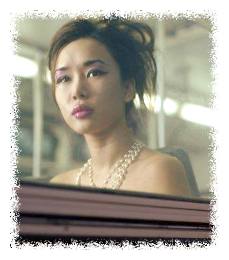 It should be pointed out that eyelid surgery is not compared to people of say, Arab or African descent, who also tend to have round eyes. Society's perception of this is that having smaller eyes is not desirable and is actually a problem, a defect. Other controversial surgeries are for pointier noses and more slender legs. The latter surgery is especially horrifying -- the procedure actually severs a nerve in the leg to make muscle atrophy, causing a more slender look.
Much of cosmetic surgery is racialized. The media poisons minds with "anglo-phied" standards of beauty. Who are the beauties and heart-throbs on magazine covers? Which actors and actresses get glamorous roles on the silver screen? Until Hollywood starts casting more Asian Americans, or until other media sources that do cast Asian Americans become more prominent, whites will always be the standard of beauty, and "Asian eyes" will continue to be listed as a problem on cosmetic surgery websites.
This is too simple of an answer, of course, and is bigger and wider than Hollywood. What we see on screen is a reflection of that societal and mental state we live in. In contrast to the bombardment of cosmetic surgery ads in newspapers, a recent article in the Orange County Register about a 19-year-old Vietnamese American college student stood out like black hair among a sea of blonde heads. Since the age of 12, she had been pressured by her family to get eyelid surgery. "I like my eyes," she said, resolutely. "And I like the fact that I'm the only girl in the family who even looks like my grandmother any more."

Author Citation
Copyright © 2006 by Michelle Man and BN Magazine. Reprinted in accordance with Section 107 of the U.S. Copyright Act of 1976.
Suggested reference: Man, Michelle. 2006. "Cosmetic & Plastic Surgery" Asian-Nation: The Landscape of Asian America. <http://www.asian-nation.org/cosmetic-surgery.shtml> ().
Related Articles and Blog Posts