March 3, 2011
Written by C.N.
Below are a few more recently-released books that highlight Asian Americans, immigration, and/or other racial/ethnic groups along a variety of historical and contemporary sociological issues. A book's inclusion is for informational purposes only and does not necessarily mean a full endorsement of its contents.
South Asia occupies a very interesting position in the field of Asian Studies and Asian American Studies — countries and cultures such as India, Pakistan, Nepal, Tibet, Sri Lanka, and Bangladesh share many similarities with those in East Asia and Southeast Asia but at the same time, such South Asian countries and cultures feature very unique histories and characteristics. South Asians here in the U.S. frequently disagree among themselves about whether they should be part of the larger "Asian American" category as well. To help us examine these intricacies in more detail, the follow books focus on the histories, experiences, and identities of people from South Asia.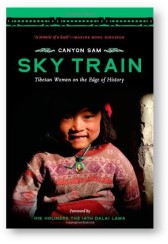 Through a lyrical narrative of her journey to Tibet in 2007, activist Canyon Sam contemplates modern history from the perspective of Tibetan women. Traveling on China's new "Sky Train," she celebrates Tibetan New Year with the Lhasa family whom she'd befriended decades earlier and concludes an oral-history project with women elders.

As she uncovers stories of Tibetan women's courage, resourcefulness, and spiritual strength in the face of loss and hardship since the Chinese occupation of Tibet in 1950, and observes the changes wrought by the controversial new rail line in the futuristic "new Lhasa," Sam comes to embrace her own capacity for letting go, for faith, and for acceptance. Her glimpse of Tibet's past through the lens of the women – a visionary educator, a freedom fighter, a gulag survivor, and a child bride – affords her a unique perspective on the state of Tibetan culture today – in Tibet, in exile, and in the widening Tibetan diaspora.

Gracefully connecting the women's poignant histories to larger cultural, political, and spiritual themes, the author comes full circle, finding wisdom and wholeness even as she acknowledges Tibet's irreversible changes.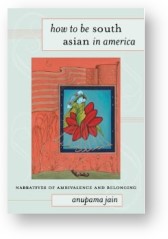 Providing a useful analysis of and framework for understanding immigration and assimilation narratives, anupama jain's How to Be South Asian in America considers the myth of the American Dream in fiction (Meena Alexander's Manhattan Music), film (American Desi, American Chai), and personal testimonies. By interrogating familiar American stories in the context of more supposedly exotic narratives, jain illuminates complexities of belonging that also reveal South Asians' anxieties about belonging, (trans)nationalism, and processes of cultural interpenetration. jain argues that these stories transform as well as reflect cultural processes, and she shows just how aspects of identity, gender, sexual, class, ethnic, and nationality are shaped by South Asians' accommodation of and resistance to mainstream American culture.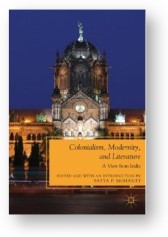 Mohanty has assembled an innovative volume of essays situated at the intersection of at least three multi-disciplinary fields: postcolonial and subaltern theory; comparative literary analysis, especially with a South Asian and transnational focus; and the study of "alternative" and "indigenous" modernities. This definitive new work grounds the political insights of postcolonial and subaltern theory in close textual analysis and challenges readers to think in new ways about global modernity and local cultures.
Terrifying Muslims highlights how transnational working classes from Pakistan are produced, constructed, and represented in the context of American empire and the recent global War on Terror. Drawing on ethnographic research that compares Pakistan, the Middle East, and the United States before and after 9/11, Junaid Rana combines cultural and material analyses to chronicle the worldviews of Pakistani labor migrants as they become part of a larger global racial system.

At the same time, he explains how these migrants' mobility and opportunities are limited by colonial, postcolonial, and new imperial structures of control and domination. He argues that the contemporary South Asian labor diaspora builds on and replicates the global racial system consolidated during the period of colonial indenture. Rana maintains that a negative moral judgment attaches to migrants who enter the global labor pool through the informal economy. This taint of the illicit intensifies the post–9/11 Islamophobia that collapses varied religions, nationalities, and ethnicities into the threatening racial figure of "the Muslim."

It is in this context that the racialized Muslim is controlled by a process that beckons workers to enter the global economy, and stipulates when, where, and how laborers can migrate. The demonization of Muslim migrants in times of crisis, such as the War on Terror, is then used to justify arbitrary policing, deportation, and criminalization.