January 14, 2010
Written by C.N.
As part of this blog's mission of making academic research and data more easily accessible, understandable, and applicable to a wider audience and to practical, everyday social issues, I highlight new sociological books about Asian Americans and other racial/ethnic groups as I hear about them. A book's inclusion is for informational purposes only and does not necessarily mean a full endorsement of its complete contents.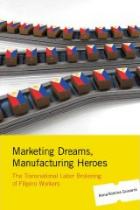 In Marketing Dreams, Manufacturing Heroes Anna Romina Guevarra focuses on the Philippines — which views itself as the "home of the great Filipino worker" — and the multilevel brokering process that manages and sends workers worldwide. The experience of Filipino nurses and domestic workers — two of the country's prized exports — is at the core of the research, which utilizes interviews with employees at labor brokering agencies, state officials from governmental organizations in the Philippines,and nurses working in the United States.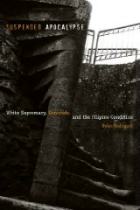 Suspended Apocalypse is a rich and provocative meditation on the emergence of the Filipino American as a subject of history. Culling from historical, popular, and ethnographic archives, Dylan Rodríguez provides a sophisticated analysis of the Filipino presence in the American imaginary. Radically critiquing current conceptions of Filipino American identity, community, and history, he puts forth a genealogy of Filipino genocide, rooted in the early twentieth-century military, political, and cultural subjugation of the Philippines by the United States.

Suspended Apocalypse critically addresses what Rodríguez calls "Filipino American communion," interrogating redemptive and romantic notions of Filipino migration and settlement in the United States in relation to larger histories of race, colonial conquest, and white supremacy. Contemporary popular and scholarly discussions of the Filipino American are, he asserts, inseparable from their origins in the violent racist regimes of the United States and its historical successor, liberal multiculturalism.

Rodríguez deftly contrasts the colonization of the Philippines with present-day disasters such as Hurricane Katrina and Mount Pinatubo to show how the global subjection of Philippine, black, and indigenous peoples create a linked history of genocide. But in these juxtapositions, Rodríguez finds moments and spaces of radical opportunity. Engaging the violence and disruption of the Filipino condition sets the stage, he argues, for the possibility of a transformation of the political lens through which contemporary empire might be analyzed, understood, and perhaps even overcome.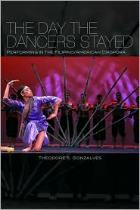 Pilipino Cultural Nights at American campuses have been a rite of passage for youth culture and a source of local community pride since the 1980s. Through performances—and parodies of them—these celebrations of national identity through music, dance, and theatrical narratives reemphasize what it means to be Filipino American. In The Day the Dancers Stayed, scholar and performer Theodore Gonzalves uses interviews and participant observer techniques to consider the relationship between the invention of performance repertoire and the development of diasporic identification.

Gonzalves traces a genealogy of performance repertoire from the 1930s to the present. Culture nights serve several functions: as exercises in nostalgia, celebrations of rigid community entertainment, and occasionally forums for political intervention. Taking up more recent parodies of Pilipino Cultural Nights, Gonzalves discusses how the rebellious spirit that enlivened the original seditious performances has been stifled.