May 30, 2011
Written by C.N.
To highlight the continuing growth and vitality of Asian American Studies, the following is a list of recent journal articles and doctoral dissertations from scholars in the social sciences and humanities that focus on Asian Americans. As you can see, the diversity of research topics is a direct reflection of the dynamic and multidimensional nature of the Asian American population.
The academic journal articles are generally available in the libraries of most colleges and universities and/or through online research databases. The dissertation records are compiled by Dissertation Abstracts International. Copies of the dissertations can be obtained through your college's library or by addressing your request to ProQuest, 789 E. Eisenhower Parkway, P.O. Box 1346, Ann Arbor, MI 48106-1346. Telephone 800-521-3042, email: disspub@umi.com. As always, works included in this list are for informational purposes only and do not imply an endorsement of their contents.
Farrell, Chad R. and Barrett A. Lee. 2011. "Racial Diversity and Change in Metropolitan Neighborhoods." Social Science Research 40:1108-1123.
Abstract: This study investigates the changing racial diversity and structure of metropolitan neighborhoods. We consider three alternative perspectives about localized racial change: that neighborhoods are bifurcating along a white/nonwhite color line, fragmenting into homogeneous enclaves, or integrating white, black, Latino, and Asian residents into diverse residential environments. To assess hypotheses drawn from these perspectives, we develop a hybrid methodology (incorporating the entropy index and majority-rule criteria) that offers advantages over previous typological efforts.

Our analysis of 1990–2000 census tract data for the 100 largest US metropolitan areas finds that most neighborhoods are becoming more diverse and that members of all groups have experienced increasing exposure to neighborhood diversity. However, white populations tend to diminish rapidly in the presence of multiple minority groups and there has been concomitant white growth in low-diversity neighborhoods. Latino population dynamics have emerged as a primary force driving neighborhood change in a multi-group context.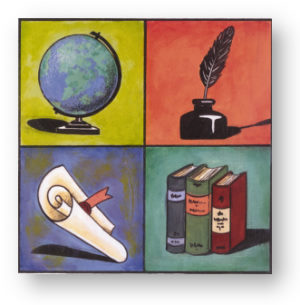 Reitz, Jeffrey G., Heather Zhang, and Naoko Hawkins. 2011. "Comparisons of the Success of Racial Minority Immigrant Offspring in the United States, Canada and Australia." Social Science Research 40:1051-1066.
Abstract: The educational, occupational and income success of the racial minority immigrant offspring is very similar for many immigrant origins groups in the United States, Canada and Australia. An analysis based on merged files of Current Population Surveys for the United States for the period 1995–2007, and the 2001 Censuses of Canada and Australia, and taking account of urban areas of immigrant settlement, reveals common patterns of high achievement for the Chinese and South Asian second generation, less for other Asian origins, and still less for those of Afro-Caribbean black origins.

Relatively lower entry statuses for these immigrant groups in the US are eliminated for the second generation, indicating they experience stronger upward inter-generational mobility. As well, 'segmented assimilation' suggesting downward assimilation of Afro-Caribbean immigrants into an urban underclass in the US, also receives little support.
Robnetta, Belinda and Cynthia Feliciano. 2011. "Patterns of Racial-Ethnic Exclusion by Internet Daters." Social Forces 89:807-828.
Abstract: Using data from 6070 U.S. heterosexual internet dating profiles, this study examines how racial and gender exclusions are revealed in the preferences of black, Latino, Asian and white online daters. Consistent with social exchange and group positions theories, the study finds that whites are least open to out-dating and that, unlike blacks, Asians and Latinos have patterns of racial exclusion similar to those of whites.

Like blacks, higher earning groups including Asian Indians, Middle Easterners and Asian men are highly excluded, suggesting that economic incorporation may not mirror acceptance in intimate settings. Finally, racial exclusion in dating is gendered; Asian males and black females are more highly excluded than their opposite-sex counterparts, suggesting that existing theories of race relations need to be expanded to account for gendered racial acceptance.
Haller, William, Alejandro Portes, and Scott M. Lynch. 2011. "Dreams Fulfilled, Dreams Shattered: Determinants of Segmented Assimilation in the Second Generation." Social Forces 89:733-762.
Abstract: We summarize prior theories on the adaptation process of the contemporary immigrant second generation as a prelude to presenting additive and interactive models showing the impact of family variables, school contexts and academic outcomes on the process. For this purpose, we regress indicators of educational and occupational achievement in early adulthood on predictors measured three and six years earlier. The Children of Immigrants Longitudinal Study, used for the analysis, allows us to establish a clear temporal order among exogenous predictors and the two dependent variables.

We also construct a Downward Assimilation Index, based on six indicators and regress it on the same set of predictors. Results confirm a pattern of segmented assimilation in the second generation, with a significant proportion of the sample experiencing downward assimilation. Predictors of the latter are the obverse of those of educational and occupational achievement. Significant interaction effects emerge between these predictors and early school contexts, defined by different class and racial compositions. Implications of these results for theory and policy are examined.
Tran, Nellie and Dina Birman. 2010. "Questioning the Model Minority: Studies of Asian American Academic Performance." Asian American Journal of Psychology 1:106-118.
Abstract: The current paper reviews literature on the academic performance of Asian Americans with a critical eye toward understanding the influence of discrimination on this process. Specifically, this study seeks to understand the extent to which researchers have gathered sufficient knowledge to dispel "conventional knowledge" of Asian Americans as model minorities. We questioned the extent to which studies explicitly measured student performance as a product of individual effort and Asian cultural influences, while simultaneously measuring the impact of exposure to discrimination.

We present a review of studies on Asian American academic performance published 1990–2008. Our analysis suggests that social science research has continued to perpetuate the stereotype of Asian Americans as a "model minority." The majority of the reviewed studies did not differentiate among Asian American ethnic and generational groups. These studies also tended to infer culture as an explanation for the high achievement of Asian Americans without examining the impact of sociopolitical factors, such as racial discrimination.

In fact, many of the reviewed studies reported that Asian Americans were deficient relative to Whites on attributes thought to be related to culture (e.g., personality characteristics, parenting behaviors) while finding that they achieved academically at levels similar to or higher than Whites. Finally, the majority of these studies have not used culturally appropriate methods to test their hypotheses and research questions. Thus, we recommend that studies embrace emic/population-specific and sociopolitical (Sasao & Sue, 1993) approaches to understand and explore factors that contribute to academic achievement in this group.
Dissertation: Relation of Depression to Substance Use, Chronic Illnesses and Asian American and Pacific Islander Adults in Hawaii
Aczon-Armstrong, Marife Celebre (University of Hawai'i at Manoa)
Abstract: Asian Americans (AA) are often portrayed as the model minority but it is also known that both AA and Pacific Islanders (PI) are least likely to seek help for mental disorders. Few studies have focused on AAPI, and even fewer have reported findings for each AAPI subgroup separately despite the unique characteristics of each subgroup. Using the aggregate group makes identifying actual differences in health and mental health of these subgroups difficult. As a result, little is known about the specific characteristics of APPI subgroups.

To fill this gap in knowledge, the purpose of this study was to (a) identify the prevalence of current depression, substance use (smoking and alcohol use) and chronic illnesses (diabetes, cardiovascular disease and asthma) among AAPI adults in Hawaii; (b) determine if there are significant differences in the prevalence of current depression, substance use, and chronic illnesses between AA and PI adults in Hawaii, and (c) determine if there is a relationship between current depression, substance use, chronic illnesses and individual characteristics (such as age, gender, employment status, educational level, frequency of emotional support, life satisfaction and healthcare access) among AAPI adults in Hawaii.

Using the 2008 data from Hawaii Behavioral Risk Factor Surveillance System (HBRFSS), significant differences in prevalence of current depression between AA and PI were found. PIs in Hawaii were two times more likely to have severe/moderately severe depression compared to AAs. The prevalence of moderate and mild depression, among AA and PI did not differ significantly. Several factors affect these prevalence rates. The results of the multiple logistic regression cumulative model indicated that smoking, chronic illness, gender, level of education completed, employment status, frequency of emotional support, life satisfaction, health care coverage and age were strongly associated with current depression.
Dissertation: Asian American Sexual Politics: The Construction of Race, Gender, and Sexuality
Chou, Rosalind Sue (Texas A&M University)
Abstract: Why study Asian American sexual politics? There is a major lack of critical analysis of Asian Americans and their issues surrounding their place in the United States as racialized, gendered, and sexualized bodies. There are three key elements to my methodological approach for this project: standpoint epistemology, extended case method, and narrative analysis. In my research, fifty-five Asian American respondents detail how Asian American masculinity and femininity are constructed and how they operate in a racial hierarchy. These accounts will explicitly illuminate the gendered and sexualized racism faced by Asian Americans.

The male respondents share experiences that highlight how "racial castration" occurs in the socialization of Asian American men. Asian American women are met with an exotification and Orientalization as sexual bodies. This gendering and sexualizing process plays a specific role in maintaining the racial status quo. There are short and long term consequences from the gendered and sexualized racist treatment. The intersected racial and gender identities of the respondents affect their self-image and self-esteem. For the women, femininity has been shaped specifically by their racial identity. "Orientalization" as a colonial concept plays a role in these racialized and gendered stereotypes of Asian American Women. The gendered and sexualized racialization process and "racial castration" has impacted Asian American men in a different way than their female counterparts. Violence is a prevalent theme in their gendered and racial formation.

Asian American men begin as targets of violence and sometimes become perpetrators. I also analyze how romantic and sexual partners are chosen and examine the dynamics of Asian American intraracial and interracial relationships. While Asian American "success" as "model minorities" is challenging white supremacy, gender and sexuality become "regulating" forces to maintain both the racial and gendered order. Finally, I offer and discuss the resistance strategies against gender and racial hierarchy utilized by my respondents. Asian Americans must be creative in measures that they take for group and individual survival. Respondents resist in intimately personal ways against ideologies.
Dissertation: The Warrior Women of Transnational Cinema Gender and Race in Hollywood and Hong Kong Action Films
Funnell, Lisa (Wilfrid Laurier University, Canada)
Abstract: In The Warrior Women of Transnational Cinema, I consider the significance of transnational Asian action women in the post-1997 Hong Kong cinema; more specifically, I explore how Pan-Asian (e.g. Michelle Yeoh, Pei Pei Cheng, Ziyi Zhang), Asian American (Lucy Liu, Maggie Q, Marsha Yuen), and Asian Canadian (e.g. Francoise Yip, Charlene Choi, Kristy Yang) warrior women function as a source of transnational female identity for local, Pan-Asian (Le. East and Southeast Asian), and diasporic Asian audiences. I argue that the post-1997 Hong Kong cinema — and not Hollywood — has offered space for the development of Pan-Asian and Asian North American screen identities which challenge the racial stereotypes historically associated with the Asian female body in the West.

In the new millennium, Hollywood has redefined its representation of transnational Asian action women by incorporating Hong Kong choreographers, action aesthetics, and/or female stars into its blockbusters. In these films, however, the representation of Pan-Asian and Asian North American action women caters to the tastes of American/Western audiences and relates American/Western ideals of gender, race, and heroism. Furthermore, I argue that Hollywood's recent investment in Hong Kong and/or Mainland Chinese co-productions reflects America's attempt to tap into the burgeoning Asian film market and wield significant political, economic, and social power particularly in Mainland China.
Dissertation: Performance of Japanese Americans on Selected Cognitive Instruments
Kemmotsu, Nobuko (University of California, San Diego and San Diego State University)
Abstract: There is ample evidence that African Americans and Hispanic Americans demonstrate lower scores on widely used neurocognitive tests, compared to non-Hispanic Caucasians. However, there is a scarcity of empirical data for Asian Americans. This study aimed to examine cognitive test performance of one of the Asian American subgroups: Japanese Americans. Seventy-one Japanese Americans (JAs) and 71 Caucasian Americans (CAs), ages between 45-91, participated in the study. The Boston Naming Test-2 (BNT), San Diego Odor Identification Test (SDOIT), Controlled Oral Word Association test (COWA-FAS), category fluency test (Animal Fluency), California Verbal Learning Test (CVLT), California Odor Learning Test (COLT), and Brief Visuospatial Memory Test-Revised (BVMT-R) were administered. We collected data on levels of acculturation, quality of educational attainment (Wide Range Achievement Test-4 Reading and Math Computation subtests), bilingual status, and generation status in the U.S.

There were no significant differences between the two ethnic groups on the battery of neuropsychological tests. However, the two groups showed somewhat different patterns in the associations between the test performance, and age and gender. JAs tended to show a stronger age-score relationship on the BNT, SDOIT, BVMT-R total recall, and COLT total recall. With regard to gender, JA men tended to score lower than JA women and than CA men on CVLT Trial 5. Additionally JA men tended to score lower than JA women on the CVLT Long Delay Cued Recall. When the raw scores of the JAs were converted into demographically corrected scores using the Caucasian norm, JAs had more measures that yielded larger "impairment" rate compared to theoretically driven rate (15.6%) compared to Caucasian Americans. The second-generation JAs showed a much larger proportion of "impaired" compared to the third-generations, on the BVMT-R Total Recall and BVMT-R Delayed Recall.

The results indicated that some neuropsychological test results need to be interpreted with caution in the older JAs, at least until culturally appropriate norms become available. Future studies are needed to investigate if this pattern would persist in the succeeding generations, and in the descendants of the post-war immigrants from Japan.