March 26, 2010
Written by C.N.
As part of this blog's mission of making academic research and data more easily accessible, understandable, and applicable to a wider audience and to practical, everyday social issues, I highlight new sociological books about Asian Americans and other racial/ethnic groups as I hear about them. A book's inclusion is for informational purposes only and does not necessarily mean a full endorsement of its complete contents.
A common theme in many of my posts is how globalized and transnational the world in general and American society in particular have become. Within this evolving process, the lives and identities of Asians and Asian Americans also reflect these cross-national formations. The following new books shed light on some specific examples of how these forms of globalization and transnationalism affect different aspects of American society as they relate to Asians and Asian Americans.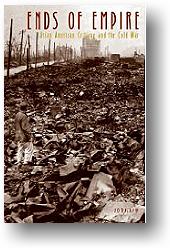 Ends of Empire examines Asian American cultural production and its challenge to the dominant understanding of American imperialism, Cold War dynamics, and race and gender formation.

Jodi Kim demonstrates the degree to which Asian American literature and film critique the record of U.S. imperial violence in Asia and provides a glimpse into the imperial and gendered racial logic of the Cold War. She unfolds this particularly entangled and enduring episode in the history of U.S. global hegemony—one that, contrary to leading interpretations of the Cold War as a simple bipolar rivalry, was significantly triangulated in Asia.

The Asian American works analyzed here constitute a crucial body of what Kim reveals as transnational "Cold War compositions," which are at once a geopolitical structuring, an ideological writing, and a cultural imagining. Arguing that these works reframe the U.S. Cold War as a project of gendered racial formation and imperialism as well as a production of knowledge, Ends of Empire offers an interdisciplinary investigation into the transnational dimensions of Asian America and its critical relationship to Cold War history.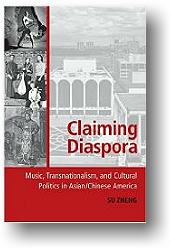 Claiming Diaspora explores the thriving contemporary musical culture of Asian/Chinese America. Ranging from traditional operas to modern instrumental music, from ethnic media networks to popular music, from Asian American jazz to the work of recent avant-garde composers, author Su Zheng reveals the rich and diverse musical activities among Chinese Americans and tells of the struggles and creative searches by Chinese Americans to gain a foothold in the American cultural terrain.

In doing so, she not only tells their stories, but also examines the transnational and racialized experiences of this musical culture, challenging us to take a fresh look at the increasingly plural and complex nature of American cultural identity. . . . She unveils the fluid and evolving nature of music in Chinese America, discussing current cultural struggles, while acknowledging an unavoidable connection to a history of Asian exclusion in the U.S. . . .

The book delineates the introduction of each music genre from its homeland and its subsequent development in New York, and explains how Chinese Americans express their cultural longings and belongings. Ultimately, Zheng reveals how Chinese American musical activities both reflect and contribute to local, national, and transnational cultural politics.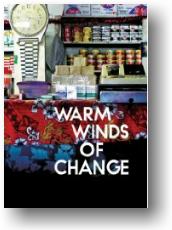 Examining a variety of intriguing issues, this sociological study analyzes the impact global culture has had on the flora and fauna, people, economies, languages, and cultures of the Pacific for many centuries. The survey draws on findings from a 40-year research partnership, illustrating the effects of globalization from the perspective of a typical Samoan village and documenting the country's shift from baskets to buckets, from religious authority to a questioning democracy, and from in-kind work to a cash economy.

Delving into questions such as When do Pacific emigrants stop sending money to their home village? Do villagers stop giving away fish when they get a refrigerator? and How do cell phones change villages? this argument contends that contemporary changes are presenting a more profound challenge to Samoan social institutions and society than at any other time in the past. Comprehensive and accessible, this guide is essential for those interested in the way global forces are shaping change in small Pacific nations.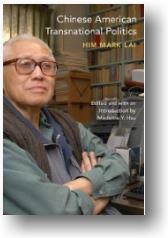 Born and raised in San Francisco, Lai was trained as an engineer but blazed a trail in the field of Asian American studies. Long before the field had any academic standing, he amassed an unparalleled body of source material on Chinese America and drew on his own transnational heritage and Chinese patriotism to explore the global Chinese experience.

In Chinese American Transnational Politics, Lai traces the shadowy history of Chinese leftism and the role of the Kuomintang of China in influencing affairs in America. The result is a nuanced and singular account of how Chinese politics, migration to the United States, and Sino-U.S. relations were shaped by Chinese and Chinese American groups and organizations.