January 2, 2012
Written by C.N.
First off, Happy New year to everyone. Hopefully 2012 will bring you and your loved ones — and humanity in general — a little more peace, prosperity, and harmony. With that theme in mind, the following new books highlight some possible ways that racial/ethnic relations in the U.S. are headed in the new year and the near future. As always, a book's inclusion is for informational purposes only and does not necessarily mean a full endorsement of its contents.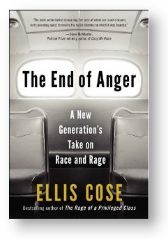 From a venerated and bestselling voice on American life comes a contemporary look at the decline of black rage; the demise of white guilt; and the intergenerational shifts in how blacks and whites view, and interact with, each other.

In the heady aftermath of President Obama's election, conventional wisdom suggested that the bitter, angry, and destructive elements of discrimination were ebbing at last and America was becoming a postracial nation. But with this dawning age that promised so much came shifting demographics and a newfound seat of rage in the polarizing Tea Party movement, even as black optimism gained ground, giving rise to questions about assumed truths concerning race in America.

Combining the talents earned from a lifetime in journalism with the insights and thoughtfulness of a close observer of the American experience, renowned author Ellis Cose offers a fresh, original appraisal of our nation at this extraordinary time, tracking the diminishment of black anger and investigating the "generational shifting of the American mind."

Weaving material from myriad interviews as well as two large and ambitious surveys that he conducted—one of black Harvard MBAs and the other of graduates of A Better Chance, a program offering elite educational opportunities to thousands of young people of color since 1963—Cose offers an invaluable portrait of contemporary America that attempts to make sense of what a people do when the dream, for some, is finally within reach as one historical era ends and another begins.

In short, The End of Anger is not just about blacks but about America—its past and its hoped-for future—and may well be the most important book dealing with race to be published in recent decades.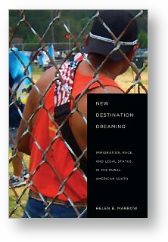 New York, Chicago, and Los Angeles have long been shaped by immigration. These gateway cities have traditionally been assumed to be the major flashpoints in American debates over immigration policy—but the reality on the ground is proving different. Since the 1980s, new immigrants have increasingly settled in rural and suburban areas, particularly within the South. Couple this demographic change with an increase in unauthorized immigrants, and the rural South, once perhaps the most culturally and racially "settled" part of the country, now offers a window into the changing dynamics of immigration and, more generally, the changing face of America.

New Destination Dreaming explores how the rural context impacts the immigrant experience, how rapid Hispanic immigration influences southern race relations, and how institutions like schools and law enforcement agencies deal with unauthorized residents. Though the South is assumed to be an economically depressed region, low-wage food processing jobs are offering Hispanic newcomers the opportunity to carve out a living and join the rural working class, though this is not without its problems. Inattention from politicians to this growing population and rising black-brown tensions are both factors in contemporary rural southern life.

Ultimately, Marrow presents a cautiously optimistic view of Hispanic newcomers' opportunities for upward mobility in the rural South, while underscoring the threat of anti-immigrant sentiment and restrictive policymaking that has gripped the region in recent years. Lack of citizenship and legal status still threatens many Hispanic newcomers' opportunities. This book uncovers what more we can do to ensure that America's newest residents become productive and integrated members of rural southern society rather than a newly excluded underclass.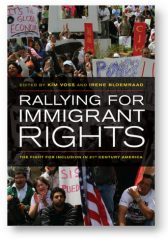 From Alaska to Florida, millions of immigrants and their supporters took to the streets across the United States to rally for immigrant rights in the spring of 2006. The scope and size of their protests, rallies, and boycotts made these the most significant events of political activism in the United States since the 1960s. This accessibly written volume offers the first comprehensive analysis of this historic moment.

Perfect for students and general readers, its essays, written by a multidisciplinary group of scholars and grassroots organizers, trace the evolution and legacy of the 2006 protest movement in engaging, theoretically informed discussions. The contributors cover topics including unions, churches, the media, immigrant organizations, and immigrant politics. Today, one in eight U.S. residents was born outside the country, but for many, lack of citizenship makes political voice through the ballot box impossible. This book helps us better understand how immigrants are making their voices heard in other ways.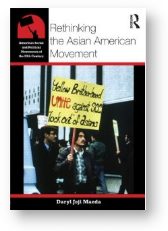 Although it is one of the least-known social movements of the 1960s and 1970s, the Asian American movement drew upon some of the most powerful currents of the era, and had a wide-ranging impact on the political landscape of Asian America, and more generally, the United States. Using the racial discourse of the black power and other movements, as well as antiwar activist and the global decolonization movements, the Asian American movement succeeded in creating a multi-ethnic alliance of Asians in the United States and gave them a voice in their own destinies.

Rethinking the Asian American Movement provides a short, accessible overview of this important social and political movement, highlighting key events and key figures, the movement's strengths and weaknesses, how it intersected with other social and political movements of the time, and its lasting effect on the country. It is perfect for anyone wanting to obtain an introduction to the Asian American movement of the twentieth century.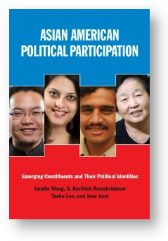 Asian Americans are the most heavily immigrant population and their numbers are steadily rising from less than a million in 1960 to more than 15 million today. They are also a remarkably diverse population representing a vast array of ethnic groups, religions, and languages and they enjoy higher levels of education and income than any other U.S. racial group. Historically, socioeconomic status has been a reliable predictor of political behavior.

So why has this fast-growing American population, which is doing so well economically, been so overlooked the U.S. political system? Asian American Political Participation is the most comprehensive study to date of Asian American political behavior, including such key measures as voting, political donations, community organizing, and political protests. The book examines why some groups participate while others do not, why certain civic activities are deemed preferable to others, and why Asian socioeconomic advantage has so far not led to increased political clout.

Asian American Political Participation is based on data from the authors groundbreaking 2008 National Asian American Survey of more than 5,000 Chinese, Indian, Vietnamese, Korean, Filipino, and Japanese Americans. The book shows that the motivations for and impediments to political participation are as diverse as the Asian American population. For example, native-born Asians have higher rates of political participation than their immigrant counterparts, particularly recent adult arrivals who were socialized outside of the United States. Protest activity is the exception, which tends to be higher among immigrants who maintain connections abroad and who engaged in such activity in their country of origin.

Surprisingly, factors such as living in a new immigrant destination or in a city with an Asian American elected official do not seem to motivate political behavior neither does ethnic group solidarity. Instead, hate crimes and racial victimization are the factors that most motivate Asian Americans to participate politically. Involvement in non-political activities such as civic and religious groups also bolsters political participation. Even among Asian groups, socioeconomic advantage does not necessarily translate into high levels of political participation. Chinese Americans, for example, have significantly higher levels of educational attainment than Japanese Americans, but Japanese Americans are far more likely to vote and make political contributions. And Vietnamese Americans, with the lowest levels of education and income, vote and engage in protest politics more than any other group.

Lawmakers tend to favor the interests of groups who actively engage the political system, and groups who do not participate at high levels are likely to suffer political consequences in the future. Asian American Political Participation demonstrates that understanding Asian political behavior today can have significant repercussions for Asian American political influence tomorrow.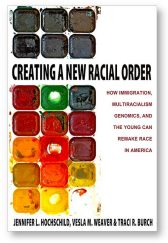 The American racial order–the beliefs, institutions, and practices that organize relationships among the nation's races and ethnicities–is undergoing its greatest transformation since the 1960s. Creating a New Racial Order takes a groundbreaking look at the reasons behind this dramatic change, and considers how different groups of Americans are being affected. Through revealing narrative and striking research, the authors show that the personal and political choices of Americans will be critical to how, and how much, racial hierarchy is redefined in decades to come.

The authors outline the components that make up a racial order and examine the specific mechanisms influencing group dynamics in the United States: immigration, multiracialism, genomic science, and generational change. Cumulatively, these mechanisms increase heterogeneity within each racial or ethnic group, and decrease the distance separating groups from each other. The authors show that individuals are moving across group boundaries, that genomic science is challenging the whole concept of race, and that economic variation within groups is increasing.

Above all, young adults understand and practice race differently from their elders: their formative memories are 9/11, Hurricane Katrina, and Obama's election–not civil rights marches, riots, or the early stages of immigration. Blockages could stymie or distort these changes, however, so the authors point to essential policy and political choices.

Portraying a vision, not of a postracial America, but of a different racial America, Creating a New Racial Order examines how the structures of race and ethnicity are altering a nation.