November 14, 2011
Written by C.N.
The following new books highlight how demographic, political, economic, and cultural changes taking place in U.S. society are transforming racial/ethnic dynamics as well. In the process, the traditional relationship of being White and being American — and the larger dynamics of Whiteness — are also evolving. As always, a book's inclusion is for informational purposes only and does not necessarily mean a full endorsement of its contents.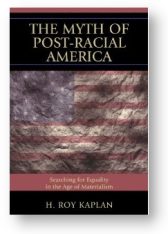 The Myth of Post-Racial America provides a history of race and racism in the United States. These concepts became integral parts of American society through social, psychological, and political decisions, which are documented so readers can learn about the origin of myths and stereotypes that have created schisms in our society from its founding to the present day. This information is essential reading for students and teachers so they can become more effective in their work and value cultural differences, modes of expression, and learning styles.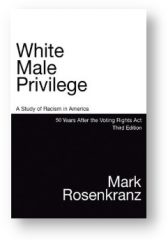 Discrimination and racism has existed in America since the very early days of colonization. In the Declaration of Independence, our founding fathers declared "We hold these truths to be self-evident, that all men are created equal." and yet, it would be another 189 years before Americans would be equal by law. It has been suggested that with the passage of the Voting Rights Act of 1965, America had finally overcame its ugly past of racism and discrimination. As we entered into the new millennium, the author wondered if America had really set aside its biases and discriminatory practices.

The author interviewed eight people as he developed the foundations for this book. One of the people he was honored to interview was Brian Swann, the brother of famous footballer Lynn Swann. Brian shared his story of a racially motivated encounter that he and his brother's had experienced in the 1970's in San Francisco, California, at the hands of the San Francisco Police Department. Each of the eight people interviewed for this book brought with them a different experience and viewpoint as it relates to discrimination and racism in America, and more specifically, white male privilege in America. The author brought these eight individual viewpoints together, and told their story as they relate to American history, from the early days of colonization through the present day.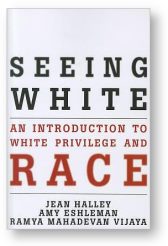 This interdisciplinary textbook challenges students to see race as everyone's issue. Drawing on sociology, psychology, history, and economics, Seeing White introduces students to the concepts of white privilege and social power. Seeing White is designed to help break down some of the resistance students feel in discussing race. Each chapter opens with compelling concrete examples to help students approach issues from a range of perspectives.

The early chapters build a solid understanding of privilege and power, leading to a critical exploration of discrimination. Key theoretical perspectives include cultural materialism, critical race theory, and the social construction of race. Each chapter includes discussion questions to help students evaluate institutions and policies that perpetuate or counter forces of privilege and discrimination.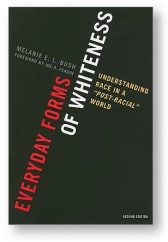 The second edition of Melanie Bush's acclaimed Everyday Forms of Whiteness looks at the often-unseen ways racism impacts our lives. The author has interviewed and surveyed hundreds of college students and reveals that even though we talk as though we live in a 'post-racial' world after the election of Barack Obama, racism is still very much a factor in everyday life. The second edition incorporates new data and interviews to show how the everyday thinking of ordinary people contributes to the perpetuation of systemic racialized inequality. The book introduces key terms for the study for race and ethnicity, reveals the mechanisms that support the racial hierarchy in U.S. society, then outlines ways we can challenge long-standing patterns of racial inequality.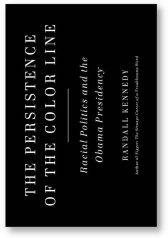 Timely—as the 2012 presidential election nears—and controversial, here is the first book by a major African-American public intellectual on racial politics and the Obama presidency. Renowned for his cool reason vis-à-vis the pitfalls and clichés of racial discourse, Randall Kennedy—Harvard professor of law and author of the New York Times best seller Nigger: The Strange Career of a Troublesome Word—gives us a keen and shrewd analysis of the complex relationship between the first black president and his African-American constituency.

Kennedy tackles such hot-button issues as the nature of racial opposition to Obama, whether Obama has a singular responsibility to African Americans, electoral politics and cultural chauvinism, black patriotism, the differences in Obama's presentation of himself to blacks and to whites, the challenges posed by the dream of a postracial society, and the far-from-simple symbolism of Obama as a leader of the Joshua generation in a country that has elected only three black senators and two black governors in its entire history. Eschewing the critical excesses of both the left and the right, Kennedy offers a gimlet-eyed view of Obama's triumphs and travails, his strengths and weaknesses, as they pertain to the troubled history of race in America.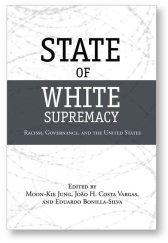 The deeply entrenched patterns of racial inequality in the United States simply do not square with the liberal notion of a nation-state of equal citizens. Uncovering the false promise of liberalism, State of White Supremacy reveals race to be a fundamental, if flexible, ruling logic that perpetually generates and legitimates racial hierarchy and privilege.

Racial domination and violence in the United States are indelibly marked by its origin and ongoing development as an empire-state. The widespread misrecognition of the United States as a liberal nation-state hinges on the twin conditions of its approximation for the white majority and its impossibility for their racial others. The essays in this book incisively probe and critique the U.S. racial state through a broad range of topics, including citizenship, education, empire, gender, genocide, geography, incarceration, Islamophobia, migration and border enforcement, violence, and welfare.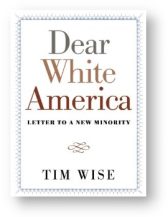 White Americans have long been comfortable in the assumption that they are the cultural norm. Now that notion is being challenged, as white people wrestle with what it means to be part of a fast-changing, truly multicultural nation. Facing chronic economic insecurity, a popular culture that reflects the nation's diverse cultural reality, a future in which they will no longer constitute the majority of the population, and with a black president in the White House, whites are growing anxious.

This anxiety has helped to create the Tea Party movement, with its call to "take our country back." By means of a racialized nostalgia for a mythological past, the Right is enlisting fearful whites into its campaign for reactionary social and economic policies. In urgent response, Tim Wise has penned his most pointed and provocative work to date. Employing the form of direct personal address, he points a finger at whites' race-based self-delusion, explaining how such an agenda will only do harm to the nation's people, including most whites. In no uncertain terms, he argues that the hope for survival of American democracy lies in the embrace of our multicultural past, present and future.