July 17, 2009
Written by C.N.
Here are some more announcements and links out that have come my way relating to Asians or Asian Americans. As always, links to other sites are provided for informational purposes and do not necessarily imply an endorsement of their contents:
As the pressures of the economy place financial obstacles to Asian American and Pacific Islander (AAPI) communities, State Farm, the Organization of Chinese Americans (OCA), the Japanese American Citizens League (JACL), and the Asian American Studies Program at University of Maryland (AAST) collaborated to present the 2009-2011 National Directory of Scholarships, Internships, and Fellowships for Asian American and Pacific Islander Students.

According to Camden Lee, an OCA intern and University of Maryland student, the directory is "an amazing resource that provides opportunities that I never even knew about." Available at OCA & JACL events and online at the University of MD AAST site, this one of a kind Directory includes information and resources for AAPI students and their families. . . .

Professor Larry Shinagawa, director of AAST, said: "The directory is a handy reference that can be used by all students and parents who are interested in finding the financial means and experiential resources to pursue higher education. You will find here a wealth of information, tips, and resources that can help enable students to pursue a quality higher education. The adage that education can never be taken from you and enables you to persevere and succeed continues to be the age-old truth. We hope this directory serves the purposes of advancing educational opportunities to collegiate-age students of APA background."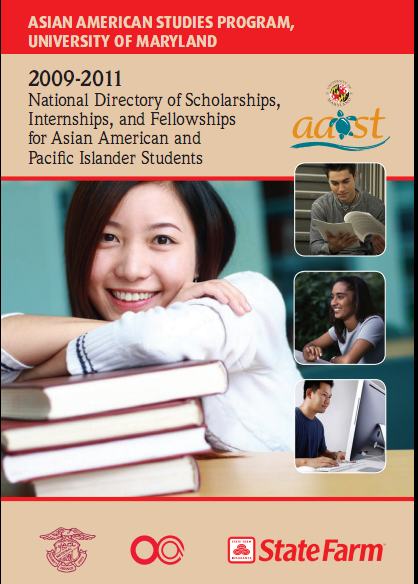 The Japanese American Citizens League (JACL) announces an opening for the JACL Norman Y. Mineta Fellowship in the Washington, D.C. office of the JACL. This fellowship is in the Washington, D.C. office of the JACL and will be focused on public policy advocacy as well as programs of safety awareness in the Asian American Pacific Islander (AAPI) community. The fellowship is named for the Honorable Norman Y. Mineta, former Secretary of Transportation and former Secretary of Commerce, and is funded by State Farm Insurance.
Support Federal Hate Crimes Legislation
Earlier this week, Senator Leahy introduced the Leahy/Collins/Kennedy/Snowe Hate Crimes Amendment (identical to the text of the Matthew Shepard Hate Crimes Prevention Act) to S. 1391, the FY 2010 Department of Defense Authorization Bill. The Senate has begun periodic debate on the amendment that would provide significant improvements to our current hate crimes prevention laws. The House of Representatives already passed the bill in April.

This bill expands the coverage of existing hate crime laws to include crimes not only based on race, color, religion, and national origin, but also bias-motivated crimes based on the victim's actual or perceived sexual orientation, gender, gender identity, or disability.

It also provides the federal government jurisdiction to prosecute hate crimes in states where current law or local law enforcement action are inadequate. This increased protection will help ethnic and racial groups that continue to be subjected to bias-motivated violence and intimidation.

Hate crimes cut across every community. Passing this bill will ensure that all people have the right to be safe and free from physical harm and intimidation. The Matthew Shepard Hate Crimes Prevention Act sends a clear message that Americans do not have to live in fear.

Senators will vote soon. Please call your Senators toll-free at 866-659-9641 and urge his or her support of the Leahy/Collins/Kennedy/Snowe Hate Crimes amendment (Matthew Shepard Hate Crimes Prevention Act), which will provide safety and security for all individuals. We appreciate your support and the action you will take to help fight hate crimes.
The Asian Division Friends Society announces the Florence Tan Moeson Research Fellowship Program for 2010. This Fellowship Program is made possible by a generous donation of Florence Tan Moeson, for 43 years a Chinese Team cataloger in the Regional and Cooperative Cataloging Division at the Library of Congress before she retired in 2001. Mrs. Moeson passed away on November 15, 2008.

The purpose of the Fellowship Program is to give individuals the opportunity to use the Asian and Asian American Pacific Islanders (AAPI) collections in the Library of Congress to pursue scholarly research projects. The Library's Asian collections are among the most significant outside of Asia and consist of over 2.8 million monograph, serial, newspaper, manuscript and microform titles in the vernacular languages of East, South and Southeast Asia.

The Library's AAPI collection was officially launched in 2007. It contains primary resource materials including monographs, serials, government reports, newspapers, census data, photos, oral histories, sound recordings, film, and miscellaneous ephemera pertaining to Asian Americans and Pacific Islanders.

For more details regarding this fellowship and information about past awardees, please visit the ADFS website. The deadline for the 2010 application season is September 30, 2009.

The Florence Tan Moeson Research Fellowship awards total $14,000 each year for 10 years in support of grant support for research projects employing the Asian Division's Reading Room and the Library's extensive Asian collections.

The grants are awarded upon demonstration of need through a competitive process. Grants are intended to subsidize the researcher's transportation fares to and from Washington, DC, overnight accommodations and photocopying fees. Graduate students, independent scholars, community college teachers, researchers without regular teaching appointments, and librarians with a demonstrated need for research fellowship support are eligible to apply.

The Library's Asian collections began in 1869 with a gift of 10 works in 933 volumes from an emperor of China to the United States. Spanning a diversity of subjects from China, Japan, Korea, the South Asian subcontinent, Southeast Asia, and the Asian Pacific American community, the Library's Asian and AAPI collections have become one of the most accessible and comprehensive sources in the world. To learn about the content of LC Asian and AAPI collections, visit the Library's Asian Division's website.

Contact: Dr. Anchi Hoh, Co-Chair, Florence Tan Moeson Fellowship Program Committee, adia@loc.gov, 202-707-5673.
Asian Pacific Community Fund Annual Gala
Join the Asian Pacific Community Fund (APCF) in celebrating its 3rd Annual Giving For All Seasons Fundraising Gala on Thursday, July 23, 2009 at the Grammy Museum Terrace in LA Live (800 W. Olympic Blvd.). The event is about promoting philanthropy and civic engagement in the diverse community throughout Los Angeles County.

Reception starts at 6:30 pm. Program starts at 8:00 pm and includes the 2009 Grant Distribution to our Affiliate Agencies and an Awards Presentation. Attire is Cocktail or Business.

APCF is honoring Assemblymember Mike Eng and Edison Chinese Connection for their leadership and service for the advancement of Asian Pacific Islanders throughout Los Angeles County.

Tickets can also be purchased by contacting Christine at cvasquez@apcf.org or (213) 624-6400 ext. 4.
Sponsors Needed for 2010 Asian Olympics
"Dai Hoi The Thao (Asian Olympics) is an ongoing tradition for 30 years. Hosted by the University of Texas Vietnamese Student Association, this three-day event gathers Asian-Americans from all over the U.S. to compete in many sporting games and activities. In addition to these activities, we also host an opening ceremony that consists of cultural and modern performers from all over the state. The growing number of participants and spectators has reaches huge numbers (3000), making it one of the biggest Asian-American sporting events in Texas.

At this current time, we are looking for sponsors to help fund an event of this magnitude. Sponsoring an event here in the capital of Texas not only promotes goodwill and high public relations, but also offers a chance to meet and gain prospective employees as well as a chance to help developing minds. If you are interested, please visit our website at http://daihoithethao.org/sponsors.html and/or e-mail rh22875@gmail.com.

Ronnie Huynh
Dai Hoi The Thao Coordinator '09-'10