April 23, 2012
Written by C.N.
The following new books look at the historical, cultural, and political dimensions of how Asian Americans have been portrayed and imagined in media, literature, and popular culture. As always, a book's inclusion is for informational purposes only and does not necessarily mean a full endorsement of its contents.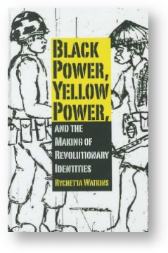 Images of upraised fists, afros, and dashikis have long dominated the collective memory of Black Power and its proponents. The "guerilla" figure-taking the form of the black-leather-clad revolutionary within the Black Panther Party-has become an iconic trope in American popular culture. That politically radical figure, however, has been shaped as much by Asian American cultural discourse as by African American political ideology. From the Asian-African Conference held in April of 1955 in Bandung, Indonesia, onward to the present, Afro-Asian political collaboration has been active and influential.

In Black Power, Yellow Power, and the Making of Revolutionary Identities, author Rychetta Watkins uses the guerilla figure as a point of departure and shows how the trope's rhetoric animates discourses of representation and identity in African American and Asian American literature and culture. In doing so, she examines the notion of "Power," in terms of ethnic political identity, and explores collaborating-and sometimes competing-ethnic interests that have drawn ideas from the concept.

The project brings together a range of texts-editorial cartoons, newspaper articles, novels, visual propaganda, and essays-that illustrate the emergence of this subjectivity in Asian American and African American cultural productions during the Power period, roughly 1966 through 1981. After a case study of the cultural politics of academic anthologies and the cooperation between Frank Chin and Ishmael Reed, the volume culminates with analyses of this trope in Sam Greenlee's The Spook Who Sat by the Door, Alice Walker's Meridian, and John Okada's No No Boy.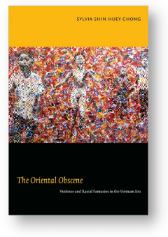 The Oriental Obscene is a sophisticated analysis of Americans' reactions to visual representations of the Vietnam War, such as the photograph of the "napalm girl," news footage of the Tet Offensive, and feature films from The Deer Hunter to Rambo: First Blood Part II. Sylvia Shin Huey Chong combines psychoanalytic and film theories with U.S. cultural history to explain what she terms the oriental obscene: racialized fantasies that Americans derived largely from images of Asians as the perpetrators or victims of extreme violence.

Chong contends that these fantasies helped Americans to process the trauma of the Vietnam War, as well as the growth of the Asian American population after the Immigration and Nationality Act of 1965 and the postwar immigration of Southeast Asian refugees. The oriental obscene animated a wide range of political narratives, not only the movements for and against the war, but causes as diverse as the Black Power movement, law-and-order conservatism, second-wave feminism, and the nascent Asian American movement. During the Vietnam era, pictures of Asian bodies were used to make sense of race, violence, and America's identity at home and abroad.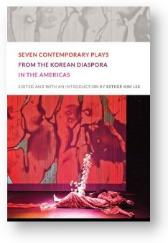 Showcasing the dynamism of contemporary Korean diasporic theater, this anthology features seven plays by second-generation Korean diasporic writers from the United States, Canada, and Chile. By bringing the plays together in this collection, Esther Kim Lee highlights the range of themes and styles that have enlivened Korean diasporic theater in the Americas since the 1990s. Some of the plays are set in urban Koreatowns. One takes place in the middle of Texas, while another unfolds entirely in a character's mind. Ethnic identity is not as central as it was in the work of previous generations of Asian diasporic playwrights.

In these plays, dramas of diaspora and displacement are likely to be part of broader stories, such as the difficulties faced by a young mother trying to balance family and career. Running through those stories are themes of assimilation, authenticity, family, memory, trauma, and gender-related expectations of success. Lee's introduction includes a brief history of the Korean peninsula in the twentieth century and of South Korean immigration to the Americas, along with an overview of Asian American theater and the place of Korean American theater within it. Each play is preceded by a brief biography of the playwright and a summary of the play's production history.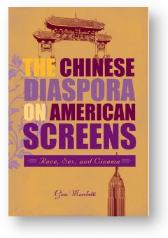 The Chinese Diaspora on American Screens looks at the way in which issues of race and sexuality have become central concerns in cinema generated by and about Chinese communities in America after the mid-1990s. This companion volume to Marchetti's From Tian'anmen to Times Square looks specifically at the Chinese diaspora in relation to ethnic, racial, gender, and sexual identity as depicted in the cinema.

Examining films from the United States and Canada, as well as transnational co-productions, The Chinese Diaspora on American Screens includes analyses of films such as The Wedding Banquet and Double Happiness in addition to interviews with celebrated filmmakers such as Wayne Wang. Marchetti also reflects on how Chinese identity is presented in a multitude of media forms, including commercial cinema, documentaries, experimental films, and hybrid digital media to offer a textured look at representations of the Chinese diasporic experience after Tian'anmen.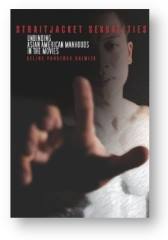 Depictions of Asian American men as effeminate or asexual pervade popular movies. Hollywood has made clear that Asian American men lack the qualities inherent to the heroic heterosexual male. This restricting, circumscribed vision of masculinity—a straitjacketing, according to author Celine Parreñas Shimizu—aggravates Asian American male sexual problems both on and off screen.

Straitjacket Sexualities: Unbinding Asian American Manhoods in the Movies looks to cinematic history to reveal the dynamic ways Asian American men, from Bruce Lee to Long Duk Dong, create and claim a variety of masculinities. Representations of love, romance, desire, and lovemaking show how Asian American men fashion manhoods that negotiate the dynamics of self and other, expanding our ideas of sexuality. The unique ways in which Asian American men express intimacy is powerfully represented onscreen, offering distinct portraits of individuals struggling with group identities. Rejecting "macho" men, these movies stake Asian American manhood on the notion of caring for, rather than dominating, others.

Straitjacket Sexualities identifies a number of moments in the movies wherein masculinity is figured anew. By looking at intimate relations on screen, power as sexual prowess and brute masculinity is redefined, giving primacy to the diverse ways Asian American men experience complex, ambiguous, and ambivalent genders and sexualities.