February 18, 2013
Written by C.N.
Here are some more announcements, links, and job postings about academic-related jobs, fellowships, and other opportunities for those interested in racial/ethnic/diversity issues, with a particular focus on Asian Americans. As always, the announcements and links are provided for informational purposes and do not necessarily imply an endorsement of the organization or college involved.
Position: Korean American Studies, U.C. Riverside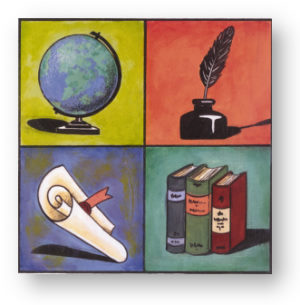 The Department of Ethnic Studies at the University of California, Riverside, announces a tenured Associate or Full Professor position in Korean American Studies, beginning July 1, 2013. Advanced degree in field related to theories and principles of Korean American Studies is required. The candidate should be a scholar with demonstrated record of commitment to research, grant writing, fundraising, teaching excellence, and community service.

UCR is a research institution with high expectations for scholarly productivity and excellence in teaching. Position supports the Young Oak Kim Center for Korean American Studies at UC Riverside with research and inquiry to facilitate effective Center planning, decision making and mission fulfillment. Salary will be commensurate with education and experience.

Interested candidates should send electronic applications of their curriculum vitae, a cover letter describing their interest in and fit for the position, research and teaching statements, and 2-3 sample essays; journal articles, book chapters, or other works-in-progress (if available) to yokapp@ucr.edu. Additionally, arrange to have at least three letters of recommendation sent to yokrec@ucr.edu.

All application materials should be sent as email attachments in a PDF format and addressed to: Edward T. Chang, Recruitment Committee Chair, Ethnic Studies Department. Review of applications will commence on February 1, 2013. We will continue to accept applications until this position is filled.
Position: Sociology/Globalization, Christopher Newport Univ.
The Department of Sociology, Social Work, and Anthropology at Christopher Newport University invites applications for a non-tenure appointment as Lecturer or Instructor of Sociology/Social Work to begin August 19, 2013. This is a one-year appointment, with potential for renewal depending upon the incumbent's performance and University need. The teaching load is 4-4. The position requires a Ph.D. granted, or nearly completed, in Sociology or Social Work, or a closely related field. Candidates with a MSW from a CSWE-accredited program and a minimum of two years post-MSW practice experience are strongly encouraged to apply.

A hired candidate with a Ph.D. in hand by August 19, 2013 can anticipate an initial appointment of Lecturer. A hired candidate with a Ph.D. nearly completed can anticipate an initial appointment of Instructor. We seek creative, effective teachers who are committed to excellence in undergraduate teaching in the context of liberal learning. Expertise and/or willingness to teach in one or more of the following areas is strongly preferred: Globalization; Race, Class and Gender; Macro-Practice or Field Instruction.

To apply, send a letter of interest, statement of teaching philosophy, graduate transcripts (photocopies acceptable for initial screening), and three letters of reference to:

Director of Equal Opportunity and Faculty Recruitment
Sociology/Social Work (Lecturer/Instructor) Faculty Search
Search #8405
Christopher Newport University
1 Avenue of the Arts
Newport News, VA 23606-3072
Or mlmoody@cnu.edu

Review of applications begins February 25, 2013. Applications received after February 25, 2013, will be accepted but considered only if needed. Search finalists are required to complete a CNU sponsored background check.
Position: Immigration & Diaspora, Pratt Institute
The Department of Social Science and Cultural Studies in the School of Liberal Arts and Sciences at Pratt Institute invites applications for the position of Assistant Professor with expertise in the study and teaching of immigration and diaspora. Areas of specialization might include, but are not limited to, Memory, Trauma, Genocide, War Crimes, Stateless Peoples and Human Rights. This is a full-time, tenure-track faculty position available August 2013.

Pratt is an internationally recognized school of architecture, art, design, information science, writing, and critical and visual studies. Its strong programs in architecture, film, video, photography, computer graphics and other areas of art and design draw students from diverse cultural and geographical backgrounds. The Department of Social Science and Cultural Studies contributes to the students' core education and also has its own major in Critical and Visual Studies. The Institute is located on a 25 acre campus in the historic Clinton Hill section of Brooklyn.

Position Responsibilities:

Teach six courses per year to students from a range of disciplines
Contribute to either the department's World History program and/or the Minor in Psychology
Develop curriculum in Social Science and Cultural Studies
Advise students
Serve on department, School and Institute committees
Provide outreach to other departments in the Institute
Complete individual research projects
Perform all other related activities as required

Salary is competitive and commensurate with qualifications and experience.

Qualifications:
The successful candidate will have a Ph.D in a core area of the social sciences, history, psychology or philosophy. ABD will be considered only for otherwise exceptionally accomplished applicants. While disciplinary field is open, preference will be given to candidates who can contribute to the Department's World History program or to building a departmental Minor in Psychology. Candidates must have at least one (preferably two) year's college level teaching experience in an institution other than the one in which terminal degree was earned. Strong evidence of future scholarly productivity is essential.

To Apply:
Please submit only your cover letter, resume/CV, and the names and contact information for three professional references. Review of application will begin on February 25, 2013 and continue until the position is filled.
Leadership Education for Asian Pacifics (LEAP) 2013 Leadership In Action Program

Developing emerging young leaders
Bridging self and community
Taking learning beyond the classroom

Approaching its 16th year, LEAP's eight-week Leadership In Action (LIA) Summer Internship Program offers a unique opportunity for personal leadership development with hands-on training and exploration of the Asian and Pacific Islander (API) nonprofit sector. Interns will be placed at a nonprofit organization four days a week and will receive leadership training with LEAP once a week.

The 2013 program will be held in Los Angeles from June 17 – August 9, 2013. (Applicants must be able to commit to the entire program). The intern will be paid $2,500 for the eight-week internship.

Applicants will be evaluated based on demonstration of leadership, community service, interpersonal skills, written and verbal communication skills, maturity and professional demeanor, and grade point average.

Applicants must have completed two years of college by June 18, 2013
Applicants must be either currently enrolled in college or a recent graduate
Interested applicants must submit all application materials by Tuesday, March 12, 2013
Conference: Latino Communities
Latino Communities in Old and New Destinations: Multi-Disciplinary Approaches to Assessing the Impact of Legal Reforms

Conference Organizer:
Elizabeth Aranda
University of South Florida

Co-sponsors:
University of South Florida System Internal Awards Program
Department of Sociology, USF
College of Arts & Sciences, USF
Citizenship Initiative, USF
Institute for the Study of Latin America and the Caribbean (ISLAC), USF

Dates and Location: November 8, 2013, Vinoy Renaissance St. Petersburg Resort & Golf Club, St. Petersburg, FL.

Theme: Latinos/as in the United States are increasingly diverse with regards to their countries of origin, race, social class and immigrant status. Long-standing Latino communities in traditional 'gateway' cities are diversifying as they are receiving new Latin American immigrants at the same time that immigrant Latinos/as are establishing thriving communities in new destinations.

As Latinos in these communities incorporate into the United States, they encounter federal, state and local laws that are often in tension with one another. Homeland Security programs continue to result in detentions and deportations of undocumented immigrants and state laws modeled after Arizona's S.B. 1070 continue to be proposed and passed; at the same time, recent federal initiatives are providing temporary legal status to select populations and new laws are expanding the social safety net for Latino/a citizens through reforms such as the Affordable Care Act of 2010. Moreover, immigration laws are often intertwined with policies that affect other realms of social life, such as education and social welfare. Unclear is how these recently enacted laws and initiatives are currently affecting and will continue to shape the various dimensions of Latino/a lives in both old and new destinations.

This conference seeks to bring together leading scholars who are researching a variety of social, economic and political issues confronting Latino communities in both old and new destinations to answer the question of how these laws, including current efforts at immigration reform, are affecting the lived experiences of Latinos/as—both recent arrivals as well as those who have been in the United States for generations. This will be the common theme uniting the conference panels.

Specific topics of interest include: how recently enacted laws and policies affect the educational prospects of Latinos/as? What are the consequences and implications of legal uncertainties and the contradicting realities dictated by federal, state and local laws for the psychological states of immigrants and their children, including their health and family well-being? How are proposals for immigration reform being received by Latinos/as (both immigrant and U.S. born) in old and new destinations, particularly how they affect civic engagement and political attitudes?

Consideration also will be given to papers that focus on more general issues of critical importance to all Latinos/as regardless of destination (e.g., health, crime, politics, inter-ethnic relations, gender, etc.). Preference will be given to works in which empirically and theoretically meaningful comparisons may be drawn between Latinos/as in old and new destinations, and in which the impact of federal reforms and state and local laws on Latino populations is assessed.

Objectives:

To bring together a group of social scientists from across the country involved in cutting-edge research on issues of importance to Latino/a populations
To learn how recent changes in federal, state and local laws and current legislative attempts are shaping the lived experiences of Latinos/as around the country
To identify areas of future research within Latino Studies and their policy implications by collectively proposing an agenda for future work in this field that would advance our knowledge of Latino communities across the country

Outcomes:
The inter-disciplinary journal, American Behavioral Scientist, has committed to publishing a select group of manuscripts for a special issue on the general themes of the conference. Laura Lawrie, Managing Editor for the journal, will attend the one-day conference as well as the second-day workshop centered on preparing the selected manuscripts for publication.

Deadline:
Please submit an extended abstract (1-2 pages single spaced) of your paper in which you identify a research question, theoretical framework, data source and methodology by March 31, 2013 to earanda@usf.edu. Please put in the subject line of the email: Latino/a Conference Submission. Papers will be due by September 1, 2013. Conference funds will be used to pay for two nights of lodging at the Vinoy and meals for the day of the conference for the author of each manuscript that is accepted for presentation and completed by the due date. A workshop will be held the day after the conference for those authors whose completed papers will be part of the special issue of ABS. Questions should be directed to Elizabeth Aranda (email address above).
Call for Applications: 2013 East of California Junior Faculty Retreat
Location: University of Illinois at Chicago
July 25-27, 2013

Application Deadline: April 1, 2013

This July, East of California and University of Illinois at Chicago will host a junior faculty development workshop for early-career Asian Americanists. The workshop reflects EOC's historical commitment to mentoring junior faculty and providing support to those working to increase the disciplinary and curricular visibility of Asian American Studies in higher education. Specifically, the workshop will help professionalize junior faculty by focusing on how to:

Create extra-institutional networks of support
Identify meaningful research projects and develop vocabularies for how to talk about such projects with a variety of audiences (department chairs, audiences outside of Asian American Studies, potential editors)
Confront pedagogical challenges
Establish effective collegial relationships
Navigate the tenure process successfully

To accomplish these goals, the workshop will feature panel discussions, breakout sessions, and work-in-progress workshops. The workshop will begin on Thursday (7/25) and conclude on Saturday (7/27). We will provide lodging for two nights (Thurs-Fri) and some meals (depending on funding). Participants will be expected to cover their own travel.

Please note that space will be limited to ensure a high level of interaction among all participants. Interested scholars should submit:

Brief letter of application outlining what the applicant hopes to gain by attending the workshop
Draft or excerpt of approximately 7-15 pages of the article or book chapter being proposed for workshop development (only work that has not yet been published is eligible)
CV

Please send materials (and questions) to Mark Chiang (mchiang@uic.edu) and Sue J. Kim (sue_kim@uml.edu).

This event is funded by the University of Illinois at Chicago, the University of Connecticut Asian American Studies Program, Northwestern University, DePaul University and UMass Lowell.
Food and Immigrant Life: The Role of Food in Forced Migration, Migrant Labor, and Recreating Home

The 29th Conference in the Social Research Series
Presented By The Center For Public Scholarship At The New School
April 18-19, 2013, NYC

The conference will examine the complex relationships between food and migration. Food scarcity is not only at the root of much human displacement and migration-the food industry also offers immigrants an entry point into the U.S. economic system and it, simultaneously, confines migrants to low wages and poor, if not unsafe, work conditions. In addition, food allows immigrants to maintain their cultural identity. The conference places issues of immigration and food service work in the context of a broader social justice agenda and explores the cultural role food plays in expressing cultural heritage.

The keynote address will be given by Dolores Huerta, co-founder and first Vice President Emeritus of United Farm Workers of America, on Thursday, April 18 at 6:00pm.

Conference participants include Aurora Almendral, Sean Basinski, Yong Chen, Alexandra Délano, Hasia Diner, Sakiko Fukuda-Parr, James C. Hathaway, Saru Jayaraman, Ellen Ernst Kossek, Marie Myung-Ok Lee, Arup Maharatna, Fabio Parasecoli, Jeffrey Pilcher, Dwaine Plaza, Krishnendu Ray, Monique Truong, Koko Warner, and Tiphanie Yanique. The complete conference program and speakers' bios are available online.

The New School's Center for Public Scholarship and the Food Studies Program presents this conference in collaboration with the Writing Program, India China Institute, Vera List Center for Art and Politics, Center for New York City Affairs, Global Studies Program, Gender Studies Program, and International Center for Migration, Ethnicity, and Citizenship (ICMEC).

Tickets:
$45 Full Conference + Proceedings
$15 per Session + Proceedings
Free for all Students, New School Alumni, Staff (Eligible to Buy Proceedings For $9)

Proceedings: Social Research, Vol. 81, No. 2 (Summer 2014) (Regularly $18)

The New School
cps@newschool.edu
917.534.9330
We Petition the Obama Administration to:
Work with Congress to Establish a National "Immigrants Day" Holiday

There are currently 11 federal holidays many of which recognize landmark moments and people that quintessentially shaped America. These include Independence Day, Veterans Day, Labor Day, and MLK Day.

America is a nation founded by immigrants and still composed largely of first-generation immigrants and their families, all of whom share a common dedication to the American Dream. Further, the landmark passage of the 1965 Immigration and Nationality Act fundamentally changed American demographics and remains a model of immigration legislation worldwide.

This petition proposes that the White House work with Congress to establish October 3, the day the 1965 Immigration Act was signed by Pres. Johnson, as national 'mmigrants Day to celebrate immigrants and remember our history of immigration. Please consider signing the online petition.
Call for Participants: Vietnamese
Hello,

I am currently engaged on a research project for the University of Edinburgh, Scotland, examining that often-neglected period in the Vietnam War from the moment the last U.S. ground combat unit left country to President Ford's official declaration that the conflict was at an end. I am particularly interested in the experiences of the Southern Vietnamese people when faced with the increasing encroachments of the NLF and PVA. I wonder if any of those reading this might have memories of this time or heard stories from their parents. I would be most grateful for any help in this quarter. Please contact me at the email below.

Thank you,
Graham Black
Graham_24@ymail.com
Research in the Sociology of Work is accepting manuscripts for Volume 26, focusing on "Immigration and Work" (Expected publication early 2015).

We invite manuscripts that address issues of immigration and work broadly defined, such as entrepreneurship, labor markets, low-wage and high-wage work, technology, globalization, equity and discrimination, and racial/ethnic relations in the workforce. Submissions may be quantitative, qualitative, or mixed methods. We welcome submissions from all fields. The deadline for submission of manuscripts is February 1, 2014.

Submit manuscripts/inquiries/abstracts to Jody Agius Vallejo (Editor, Volume 26), University of Southern California, Los Angeles, Department of Sociology. Electronic submissions to vallejoj@usc.edu preferred.