February 28, 2012
Written by C.N.
The following new books examine some political, economic, and cultural issues of Southeast Asian ethnic groups in Asia and in the U.S. that do not get as much scholarly and public attention from compared to larger east Asian ethnic groups — Hmong, Laotians, Cambodians, and Thais. As always, a book's inclusion is for informational purposes only and does not necessarily mean a full endorsement of its contents.
Thais in Los Angeles, by Chanchanit Martorell and Beatrice "Tippe" Morlan (Arcadia Publishing)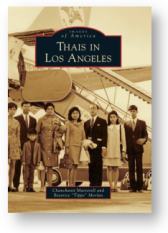 Los Angeles is home to the largest Thai population outside of Thailand. With a relatively recent history of immigration to the United States dating to 1965, reports estimate that 80,000 Thais make their home in Southern California. In spite of its brief history in the United States, the Thai community in Los Angeles has already left its mark on the city. While the proliferation of Thai-owned businesses and shops has converted East Hollywood and some San Fernando Valley neighborhoods to destinations for cultural tourism, the Thai community in Los Angeles County reverberates still from global attention over the 1995 El Monte human trafficking case. The great popularity of Thai cuisine, textiles, and cultural festivals continues to preserve, enrich, and showcase one of Asia's most distinctive cultures.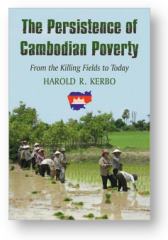 Since the tragedies of the "killing fields" and the rule of the Khmer Rouge, the global community has largely ignored the social issues plaguing Cambodia. Though the infamous killings have largely stopped, poverty and corruption are rampant in contemporary Cambodia. This book includes a short history of Cambodia and covers the systemic nature of Cambodian poverty, the economic success stories of Vietnam and Laos, the corruption in Cambodia, and hopes for its future. Intended for the general reader, this book is particularly relevant to those interested in the broader issue of eliminating world poverty.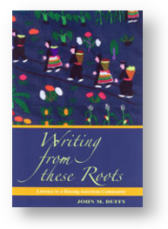 Writing from These Roots documents the historical development of literacy in a Midwestern American community of Laotian Hmong, a people who came to the United States as refugees from the Vietnam War and whose language had no widely accepted written form until one created by missionary-linguists was adopted in the late twentieth century by Hmong in Laos and, later, the U.S. and other Western nations. As such, the Hmong have often been described as "preliterates," "nonliterates," or members of an "oral culture." Although such terms are problematic, it is nevertheless true that the majority of Hmong did not read or write in any language when they arrived in the U.S.

For this reason, the Hmong provide a unique opportunity to study the forces that influence the development of reading and writing abilities in cultures in which writing is not widespread and to do so within the context of the political, economic, religious, military, and migratory upheavals classified broadly as "globalization."

Drawing on life-history interviews collected from Hmong refugees in a Wisconsin community, this book examines the disparate political and institutional forces that shaped Hmong literacy development in the twentieth century, including, in Laos, French colonialism, Laotian nationalism, missionary Christianity, and the CIA during the Vietnam War. It further examines the influences on Hmong literary in the U.S., including public schooling, evangelical Christianity, ethnic self-help organizations, and media discourses about Hmong refugees.

In relating the particulars of the Hmong story, the author asks broad questions–still urgent and unresolved–about the nature of literacy development: How do people learn to read and write? What are the forces that nourish, compel, sustain, deny, or redeem literacy? What processes are at work when a majority of people within a given culture, begins, for the first time in its history, to acquire and use written language? And, finally, in what ways do minority peoples–refugees, immigrants, and others–claim the possibilities of literacy for themselves, using it as an instrument to compose identities, cultures, and conceptions of the world? Writing from These Roots offers a theoretical perspective on these and other questions concerning literacy development, one rooted in the symbolic interactions of peoples, cultures, and nations.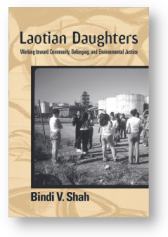 Laotian Daughters focuses on second-generation environmental justice activists in Richmond, California. Bindi Shah's pathbreaking book charts these young women's efforts to improve the degraded conditions in their community and explores the ways their activism and political practices resist the negative stereotypes of race, class, and gender associated with their ethnic group.

Using ethnographic observations, interviews, focus groups, and archival data on their participation in Asian Youth Advocates—a youth leadership development project—Shah analyzes the teenagers' mobilization for social rights, cross-race relations, and negotiations of gender and inter-generational relations. She also addresses issues of ethnic youth, and immigration and citizenship and how these shape national identities.

Shah ultimately finds that citizenship as a social practice is not just an adult experience, and that ethnicity is an ongoing force in the political and social identities of second-generation Laotians.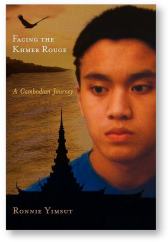 As a child growing up in Cambodia, Ronnie Yimsut played among the ruins of the Angkor Wat temples, surrounded by a close-knit community. As the Khmer Rouge gained power and began its genocidal reign of terror, his life became a nightmare. Teenaged Ronnie was left orphaned, literally buried under the bodies of his family and friends. In this stunning memoir, Yimsut describes how, in the wake of death and destruction, he decides to live.

Escaping the turmoil of Cambodia, he makes a perilous journey through the jungle into Thailand, only to be sent to a notorious Thai prison. Fortunately, he is able to reach a refugee camp and ultimately migrate to the United States, another frightening journey to the unknown. Yet he prevailed, attending the University of Oregon and becoming an influential leader in the community of Cambodian immigrants. Facing the Khmer Rouge shows Ronnie Yimsut's personal quest to rehabilitate himself, make a new life in America, and then return to Cambodia to help rebuild the land of his birth.