May 16, 2012
Written by C.N.
The following is a list of recent academic journal articles and doctoral dissertations from scholars in the social sciences and humanities that focus on race/ethnicity and/or immigration, with a particular emphasis on Asian Americans. The academic journal articles are generally available in the libraries of most colleges and universities and/or through online research databases. As always, works included in this list are for informational purposes only and do not imply an endorsement of their contents.
Special Issue: "Generations." Asian American Literary Review. (Volume 3, Issue 1, Spring 2012).
"Are there any continuities," wonders scholar Min Hyoung Song, "between the earlier generation of writers which first raised the banner of an Asian American literature and a later generation of writers which inherited it?"

This is the question AALR's Spring 2012 issue on "Generations" poses to 29 writers, poets, playwrights, spoken word performers, scholars, and publishers of various generations, regions, and ethnic and artistic communities. What emerges is a vital survey of generational continuities and divergences-not to mention some necessary reevaluation of how "generations," "Asian American," and "Asian American literature" might be understood. Respondents include Genny Lim, David Mura, Velina Hasu Houston, Giles Li, Gary Pak, Neelanjana Banerjee, Fred Wah, Anna Kazumi Stahl, Sunyoung Lee of Kaya Press, and Allan Kornblum of Coffee House Press, among others.

Other issue features include: Maxine Hong Kingston interviewed by Min Hyoung Song; Miguel Syjuco interviewed by Brian Ascalon Roley; Afaa Michael Weaver interviewed by Gerald Maa; a dialogue on "Asian American form" between Karen Tei Yamashita, Sesshu Foster, R. Zamora Linmark, Ray Hsu, Timothy Yu, Larissa Lai, Lawrence-Minh Bùi Davis, and Srikanth Reddy; new poetry by Dilruba Ahmed, Ed Bok Lee, R. Zamora Linmark, Wing Tek Lum, and Afaa Michael Weaver; an email to Monique Truong from The New York Times; new writing by Ed Park; translations of work by Hiromi Itō and Carlos Yushimito del Valle; reviews of Tao Lin's Shoplifting from American Apparel and Richard Yates, the new edition of Sui Sin Far's Mrs. Spring Fragrance, Srikanth Reddy's Voyager, and Monique Truong's Bitter in the Mouth.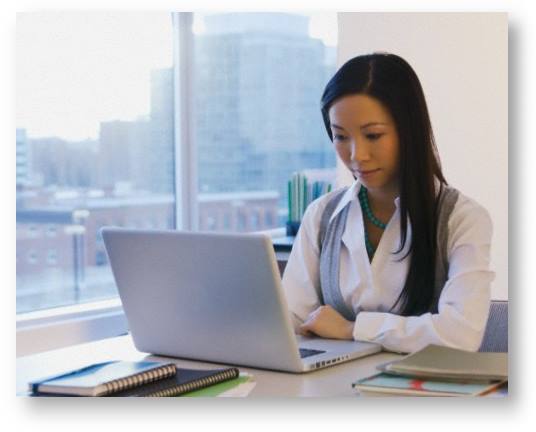 This special AAPI Nexus issue examines Asian American experiences in global cities through comparative studies of Los Angeles and New York. The demographic facts are astonishing — more than a quarter of the sixteen million Asian Americans reside in either of the two greater metropolises where they comprise more than a tenth of the total population in each region. Consequently, it is difficult to fully understand and appreciate Asian American experiences without studying these two global cities.

The comparative approach offers great analytical potential because it can generate insights into what phenomena transcend regions and patterns that are produced by factors and forces common to Asian Americans regardless of location and fundamental global-city processes. The comparative approach can also identify phenomena that are unique to each region, such as outcomes of specific local and regional structures and dynamics. . . .

Our hope is that this issue will be a stimulus to further theorizing and empirical analyses of Asian Americans in global cities including those beyond Los Angeles and New York. . . . Scholarly research, however, is not sufficient. Our goal was to compile a set of articles that contributes to engaged practices. . . . We believe that this principle should be integral to future comparative work.

List of articles:

Shih, Howard and Melany De La Cruz-Viesca. "A Tale of Two Global Cities: The State of Asian Americans in Los Angeles and New York."

Nakaoka, Susan. "Cultivating a Cultural Home Space: The Case of Little Tokyo's Budokan of Los Angeles Project."

Sze, Lena. "This is Part of Our History: Preserving Garment Manufacturing and a Sense of Home in Manhattan's Chinatown."

Le, C.N. "New Dimensions of Self-Employment among Asian Americans in Los Angeles and New York."

Rotramel, Ariella. "We Make the Spring Rolls, They Make Their Own Rules: Filipina Domestic Workers' Fight for Labor Rights in New York City and Los Angeles."

Chang, Benji and Juhyung Harold Lee. "Community-Based? Asian American Students, Parents, and Teachers in Shifting Chinatowns of New York and Los Angeles."
Yep, Kathleen S. 2012. "Peddling Sport: Liberal Multiculturalism and the Racial Triangulation of Blackness, Chineseness and Native American-ness in Professional Basketball." Ethnic and Racial Studies. 35(6):971–987.
Abstract: Abstract Deploying liberal multiculturalist discourse, the media depicts professional basketball as a post-racial space where all talented players, regardless of their race, can thrive if they work hard. An analysis of the construction of non-white players in the 1930s and in 2010 demonstrates sport as modulated by racially charged discourse. As part of a liberal multiculturalist frame, the coding of basketball players as hero, threat and novelty serve to privilege whiteness and replicate racialized and gendered images that can be traced to the 1930s. In doing so, the article highlights how liberal multiculturalism involves racial triangulation and the simultaneous processes of hyper-racialization and de-racialization.
Kiang, Lisa, Jamie Lee Peterson, and Taylor L Thompson. 2011. "Ethnic Peer Preferences Among Asian American Adolescents in Emerging Immigrant Communities." Journal of Research on Adolescence. 21(4):754–761.
Abstract: Growing diversity and evidence that diverse friendships enhance psychosocial success highlight the importance of understanding adolescents' ethnic peer preferences. Using social identity and social contact frameworks, the ethnic preferences of 169 Asian American adolescents (60% female) were examined in relation to ethnic identity, perceived discrimination, and language proficiency. Adolescents with same- and mixed-ethnic friends reported significantly greater ethnic centrality than those with mostly different-ethnic friends. Adolescents with same-ethnic friends reported significantly higher perceived discrimination and lower English proficiency than those with mixed- and different-ethnic friends. Open-ended responses were linked to quantitative data and provided further insight into specific influences on peer preferences (e.g., shared traditions, homophily). Results speak to the importance of cultural experiences in structuring the friendships and everyday lives of adolescents.
Narui, Mitsu. 2011. "Understanding Asian/American Gay, Lesbian, and Bisexual Experiences from a Poststructural Perspective." Journal of Homosexuality. 58(9):1211–1234.
Abstract: This study explores the college experiences of nine Asian/American gay, lesbian, and bisexual students and, specifically, the impact of concealing or revealing their sexual orientation on their emerging sense of self. By utilizing a Foucauldian, poststructural theoretical perspective, the researcher found that the students navigated multiple discourses, and their decisions about revealing their sexual orientation were based on relationships formed within those discourses. These decisions, in turn, helped many of the students grasp their emerging agency within the dominant discourse. To conclude, the researcher discusses the implications of these findings for higher education as a whole.
Diaz, Maria-elena D. 2012. "Asian Embeddedness and Political Participation: Social Integration and Asian-American Voting Behavior in the 2000 Presidential Election." Sociological Perspectives. 55(1):141–166.
Abstract: Despite the abundance of electoral research, a recurring finding is that Asian-Americans in multivariate analyses are less likely to vote compared to all other Americans. Yet Asians have high levels of education and income, the strongest predictors of voting behavior. This article goes beyond individual-level characteristics and examines how the ways in which Asian-Americans are connected to communities moderate individual-level characteristics and influence their electoral participation. Using hierarchical generalized linear modeling, variability in Asian-American voting behavior is studied with 2000 Current Population Survey voting data and county data primarily from the 2000 U.S. Census. The main findings are that social integration, either by highly assimilating communities or through ethnic organizing, facilitates political incorporation and electoral participation. Where neither condition exists, Asian-Americans are less likely to vote.
Pih, Kay Kei‐ho, Akihiko Hirose, and KuoRay Mao. 2012. "The Invisible Unattended: Low‐wage Chinese Immigrant Workers, Health Care, and Social Capital in Southern California's San Gabriel Valley." Sociological Inquiry. 82(2):236–256.
Abstract: This study investigates the factors affecting the availability of health insurance, the accessibility of health care, and the dissemination of the relevant information among low-wage Chinese immigrants in Southern California by relying on the concepts of social and cultural capital. Using community-based research and in-depth interviews, our study suggests that a severe shortage in health care coverage among low-wage Chinese immigrants is influenced by the lack of employment with employer-provided health insurance within the Chinese "ethnoburb" community. Although the valuable social capital generated by Chinese immigrant networks seems to be sufficient enough to provide them with certain practical resources, the lack of cultural capital renders the social network rather ineffective in providing critical health care information from mainstream American society.
Zonta, Michela M. 2012. "The Continuing Significance of Ethnic Resources: Korean-Owned Banks in Los Angeles, New York and Washington DC." Journal of Ethnic and Migration Studies. 38(3):463–484.
Abstract: Mirroring the geographic expansion of the Korean population and Korean-owned businesses beyond long-established enclaves, Korean-owned banks can increasingly be found in areas where the presence of mainstream banks is more visible and competition is potentially stronger. Yet, despite competition, Korean banks continue to expand and thrive. By focusing on the recent development of Korean banking in Los Angeles, New York and Washington DC, this article explores the role of ethnic resources in the expansion of Korean banking outside their protected market. Findings suggest that ethnic resources and ties to ethnic enclaves are still important in supporting the ethnic economy in environments characterised by weaker ties and increasing competition by mainstream businesses.
Spencer, James H., Petrice R. Flowers, and Jungmin Seo. 2012. "Post-1980s Multicultural Immigrant Neighbourhoods: Koreatowns, Spatial Identities and Host Regions in the Pacific Rim." Journal of Ethnic and Migration Studies. 38(3):437–461.
Abstract: Recent trends in migration across the Pacific Rim have suggested that neighbourhoods have become important sources of community identity, requiring a re-evaluation of the relationship between urban places and immigrants. Specifically, we argue that the notion of ethnic enclaves may not fit well with some of the newer, post-1980s immigrant populations in Pacific Rim cities. Using data from the cases of Los Angeles, Tokyo and Beijing, we argue that Korean settlement in these cities represents a new kind of immigrant neighbourhood that links Korean migrants with other migrant communities, consumers in the broader region and local government interests to produce places that mitigate increasingly multicultural and multi-ethnic urban hierarchies in their localities. This role has become particularly important regarding real estate and economic development strategies.
Yoon, In-Jin. 2012. "Migration and the Korean Diaspora: A Comparative Description of Five Cases." Journal of Ethnic and Migration Studies. 38(3):413–435.
Abstract: The international migration and settlement of Koreans began in 1860 and there are now about 6.8 million overseas Koreans in 170 countries. Each wave of Korean migration was driven by different historical factors in the homeland and the host countries, and hence the motivations and characteristics of Korean immigrants in each period were different. The diverse conditions in and government policies of the host countries also affected the mode of entry and incorporation of Koreans. A contrast is drawn between the ?old? and the ?new? Korean migrations. The former consists of those who migrated to Russia, China, America and Japan from the mid-nineteenth to the early twentieth century. They were from the lower classes, pushed out by poverty, war and oppression in the homeland. Few returned to the homeland but preserved their collective identities and ethnic cultures in their host societies. The new migrants to America, Europe and Latin America since the 1960s, however, come from middle-class backgrounds, are pulled by better opportunities in the host countries, travel freely between the homeland and host countries, and maintain transnational families and communities. Despite these differences, overseas Koreans share common experiences and patterns of immigration, settlement and adaptation.