February 15, 2010
Written by C.N.
As part of this blog's mission of making academic research and data more easily accessible, understandable, and applicable to a wider audience and to practical, everyday social issues, I highlight new sociological books about Asian Americans and other racial/ethnic groups as I hear about them. A book's inclusion is for informational purposes only and does not necessarily mean a full endorsement of its complete contents.
This time around, I highlight several recently-released books that focus on different elements and examples of Asian American popular culture: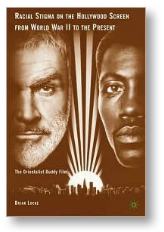 Racial Stigma on the Hollywood Screen from World War II to the Present charts how the dominant white and black binary of American racial discourse influences Hollywood's representation of the Asian. The Orientalist buddy film draws a scenario in which two buddies, one white and one black, transcend an initial hatred for one another by joining forces against a foreign Asian menace. Alongside an analysis of multiple genres of film, Brian Locke argues that this triangulated rendering of race ameliorates the longstanding historical contradiction between U.S. democratic ideals and white America's persistent domination over blacks.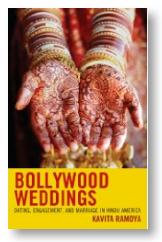 Bollywood Weddings examines how middle to upper class second-generation Indian-American Hindus negotiate wedding rituals, including the dating and engagement processes. Many of these couples are (in Ramdya's neologism) "occasional Hindus" who display their Hindu religious background only on important occasions such as the rite of passage that is marriage.

These couples (and their extended families) negotiate two vastly different cultures and sets of values inside a community that has itself largely predetermined how to mix American and Indian/Hindu elements into this ritual. As a rule, the first generation organizes the wedding, which is largely Hindu, and their children coordinate the American-style reception. Instead of choosing either India or America, or arriving at a compromise in between the two, this community takes a "both/and" approach, embracing both cultures simultaneously.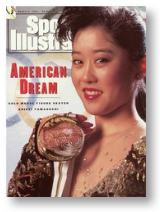 For more than a century, sporting spectacles, media coverage, and popular audiences have staged athletics in black and white. Commercial, media, and academic accounts have routinely erased, excluded, ignored, and otherwise made absent the Asian American presence in sport. Asian Americans in Sport and Society seeks to redress this pattern of neglect. This volume presents a comprehensive perspective on the history and significance of Asian American athletes, coaches, and teams in North America.

The contributors interrogate the sociocultural contexts in which Asian Americans lived and played, detailing the articulations of power and possibility, difference and identity, representation and remembrance that have shaped the means and meanings of Asian Americans playing sport in North America. This volume will be of interest to students and scholars of the Asian American experience, ethnic relations, and the history of sport.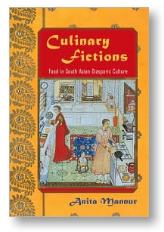 For South Asians, food regularly plays a role in how issues of race, class, gender, ethnicity, and national identity are imagined as well as how notions of belonging are affirmed or resisted. "Culinary Fictions" provides food for thought as it considers the metaphors literature, film, and TV shows use to describe Indians abroad. When an immigrant mother in Jhumpa Lahiri's "The Namesake", combines Rice Krispies, Planters peanuts, onions, salt, lemon juice, and green chili peppers to create a dish similar to one found on Calcutta sidewalks, it not only evokes the character's Americanization, but also her nostalgia for India.

Food, Anita Mannur writes, is a central part of the cultural imagination of diasporic populations, and "Culinary Fictions" maps how it figures in various expressive forms. Mannur examines the cultural production from the Anglo-American reaches of the South Asian diaspora. Using texts from novels – Chitra Divakaruni's "Mistress of Spices", and Shani Mootoo's "Cereus Blooms at Night" – to cookbooks such as Madhur Jaffrey's "Invitation to Indian Cooking" and Padma Lakshmi's "Easy Exotic", she illustrates how national identities are consolidated in culinary terms.