April 29, 2013
Written by C.N.
Below are some recently-released books that highlight the challenges and the rewards associated with racial/ethnic diversity in U.S. society. Almost all types of heterogeneity is likely to produce strain and tension, but if dealt with in certain ways, can also result in many positive changes and greater cohesion as well. These books provide some glimpses into how these dynamics are taking place as we speak. A book's inclusion is for informational purposes only and does not necessarily mean a full endorsement of its contents.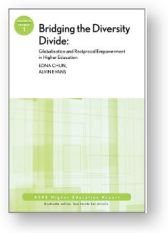 The sweeping forces of globalization present new challenges for higher education but also represent a clear mandate for change. Because of the unfinished business of remedying the underrepresentation of minorities and women in higher education, this book is designed to assist campus leaders and educators in the difficult process of cultural transformation in support of diversity and inclusion. The book explores the model of reciprocal empowerment as a moral framework linking the institution's values, culture, and workplace practices to the outside world through the prism of diversity.

Bridging the Diversity Divide is a practical guide that provides concrete approaches to the creation of a genuinely inclusive campus. Its focus is on research-based strategies that will enable institutions of higher education to assess current practices, create successful action plans, and move beyond structural representation to true reciprocal empowerment. The measurement strategies, organizational learning tools, and best practices included here will assist institutions of higher education in building a flexible repertoire of institutional approaches to reciprocal empowerment and inclusion.

Only by systemic organizational change will universities bridge the diversity divide and create a campus culture that values and celebrates the contributions of all its members. This is a must-read for educators seeking to translate diversity principles into practice.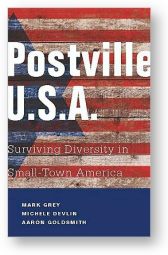 Postville is an obscure meatpacking town in the northeast corner of Iowa. Here, in the most unlikely of places, unparalleled diversity drew international media. Now people declare the town's experiment in multiculturalism dead. It was not native Iowans, or the newly-arrived Orthodox Jews, or the immigrant workers who made Postville fail.

Postville was stopped in its tracks by a massive raid by U.S. Immigration and Customs Enforcement (ICE) on May 12th 2008. 20% of the population was arrested, forcing the closure of the town's kosher meatpacking plant. The raid exposed the disastrous enforcement of immigration policy, the exploitation of Postville by activists, and disturbing questions about the packing house's operators.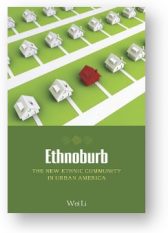 This innovative work provides a new model for the analysis of ethnic and racial settlement patterns in the United States and Canada. Ethnoburbs — suburban ethnic clusters of residential areas and business districts in large metropolitan areas — are multiracial, multiethnic, multicultural, multilingual, and often multinational communities in which one ethnic minority group has a significant concentration but does not necessarily constitute a majority. Wei Li documents the processes that have evolved with the spatial transformation of the Chinese American community of Los Angeles and that have converted the San Gabriel Valley into ethnoburbs in the latter half of the twentieth century, and she examines the opportunities and challenges that occurred as a result of these changes.

Traditional ethnic and immigrant settlements customarily take the form of either ghettos or enclaves. Thus the majority of scholarly publications and mass media covering the San Gabriel Valley has described it as a Chinatown located in Los Angeles' suburbs. Li offers a completely different approach to understanding and analyzing this fascinating place. By conducting interviews with residents, a comparative spatial examination of census data and other statistical sources, and fieldwork—coupled with her own holistic view of the area—Li gives readers an effective and fine-tuned socio-spatial analysis of the evolution of a new type of racially defined place. The San Gabriel Valley tells a unique story, but its evolution also speaks to those experiencing a similar type of ethnic and racial conurbation. In sum, Li sheds light on processes that are shaping other present (and future) ethnically and racially diverse communities.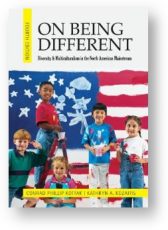 Understanding of cultural diversity is essential to a healthy multicultural society. Fundamental to this book's approach is the belief that a comparative, cross-cultural view of human differences and similarities enhances understanding of diversity and multiculturalism within contemporary North America.

On Being Different provides an up-to-date, comprehensive, and interdisciplinary account of diversity and multiculturalism in the United States and Canada. Conrad Kottak and Kathryn Kozaitis clarify essential issues, themes, and topics in the study of diversity, including ethnicity, religion, gender, and sexual orientation. The book also presents an original theory of multiculturalism, showing how human agency and culture work to organize and change society. The authors use rich and varied ethnographic examples, from North America and abroad, to help students apply the material to their own lives, and thus gain a better understanding of diversity and multiculturalism.
The Imperative of Integration, edited by Elizabeth Anderson (Princeton University Press)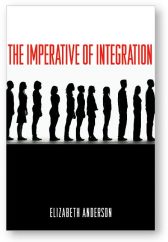 More than forty years have passed since Congress, in response to the Civil Rights Movement, enacted sweeping antidiscrimination laws in the Civil Rights Act of 1964, the Voting Rights Act of 1965, and the Fair Housing Act of 1968. As a signal achievement of that legacy, in 2008, Americans elected their first African American president. Some would argue that we have finally arrived at a postracial America, but The Imperative of Integration indicates otherwise.

Elizabeth Anderson demonstrates that, despite progress toward racial equality, African Americans remain disadvantaged on virtually all measures of well-being. Segregation remains a key cause of these problems, and Anderson skillfully shows why racial integration is needed to address these issues. Weaving together extensive social science findings–in economics, sociology, and psychology–with political theory, this book provides a compelling argument for reviving the ideal of racial integration to overcome injustice and inequality, and to build a better democracy.

Considering the effects of segregation and integration across multiple social arenas, Anderson exposes the deficiencies of racial views on both the right and the left. She reveals the limitations of conservative explanations for black disadvantage in terms of cultural pathology within the black community and explains why color blindness is morally misguided. Multicultural celebrations of group differences are also not enough to solve our racial problems. Anderson provides a distinctive rationale for affirmative action as a tool for promoting integration, and explores how integration can be practiced beyond affirmative action.

Offering an expansive model for practicing political philosophy in close collaboration with the social sciences, this book is a trenchant examination of how racial integration can lead to a more robust and responsive democracy.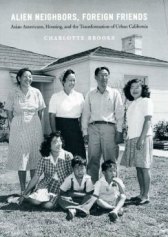 Between the early 1900s and the late 1950s, the attitudes of white Californians toward their Asian American neighbors evolved from outright hostility to relative acceptance. Charlotte Brooks examines this transformation through the lens of California's urban housing markets, arguing that the perceived foreignness of Asian Americans, which initially stranded them in segregated areas, eventually facilitated their integration into neighborhoods that rejected other minorities.

Against the backdrop of cold war efforts to win Asian hearts and minds, whites who saw little difference between Asians and Asian Americans increasingly advocated the latter group's access to middle-class life and the residential areas that went with it. But as they transformed Asian Americans into a "model minority," whites purposefully ignored the long backstory of Chinese and Japanese Americans' early and largely failed attempts to participate in public and private housing programs.

As Brooks tells this multifaceted story, she draws on a broad range of sources in multiple languages, giving voice to an array of community leaders, journalists, activists, and homeowners—and insightfully conveying the complexity of racialized housing in a multiracial society.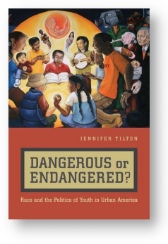 How do you tell the difference between a "good kid" and a "potential thug"? In Dangerous or Endangered?, Jennifer Tilton considers the ways in which children are increasingly viewed as dangerous and yet, simultaneously, as endangered and in need of protection by the state.

Tilton draws on three years of ethnographic research in Oakland, California, one of the nation's most racially diverse cities, to examine how debates over the nature and needs of young people have fundamentally reshaped politics, transforming ideas of citizenship and the state in contemporary America. As parents and neighborhood activists have worked to save and discipline young people, they have often inadvertently reinforced privatized models of childhood and urban space, clearing the streets of children, who are encouraged to stay at home or in supervised after-school programs. Youth activists protest these attempts, demanding a right to the city and expanded rights of citizenship.

Dangerous or Endangered? pays careful attention to the intricate connections between fears of other people's kids and fears for our own kids in order to explore the complex racial, class, and gender divides in contemporary American cities.