July 17, 2012
Written by C.N.
Here are some more announcements, links, and job postings about academic-related jobs, fellowships, and other opportunities for those interested in racial/ethnic/diversity issues, with a particular focus on Asian Americans. As always, the announcements and links are provided for informational purposes and do not necessarily imply an endorsement of the organization or college involved.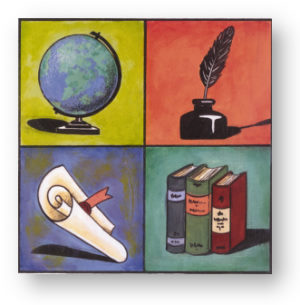 Vietnamese American Community Center, 42 Charles Street Boston MA (near Fields Corner T-stop)

Interested in Asian American activism within Dorchester? Want to develop your leadership skills? Want to organize for social justice?

Join Asian American Resource Workshop (AARW) and the Asian American activist community on July 28, from 11-2:30pm, for the community launch of the exciting and new Dorchester Organizing and Training (DOT) Initiative. We will find free lunch, new friends, and lots of fun!

AARW is launching the "DOT Initiative" to provide a space for young Asian Americans in Fields Corner to build community and organize for social change. After meeting with residents and community leaders, AARW identified and seeks to fill the need for leadership development within young, working-class Asian Americans in Dorchester, in order to increase civic engagement and organize the community to fight against injustices.

Please join us! Don't miss out on a day that will include:

Food and Socializing – free lunch and good people to talk with.

Activist Training – led by a prominent community organizer, to build your activist skills with a voter registration training Door-knocking session – take action in Fields Corner, putting your training to use right away.

Report on civic engagement within the Asian American community – conducted by the UMass Boston Institute of Asian American Studies.

AARW is a pan-Asian organization that seeks to empower the APA community to work for full participation in US society. Join us for what is shaping up to be an exciting event!

Email info@aarw.org for more information.
2012 Abe Fellowship Competition
Deadline: September 1, 2012

The Social Science Research Council (SSRC), the Japan Foundation Center for Global Partnership (CGP), and the American Council of Learned Societies (ACLS) announce the annual Abe Fellowship competition. The Abe Fellowship is designed to encourage international multidisciplinary research on topics of pressing global concern. The Abe Fellowship Program seeks to foster the development of a new generation of researchers who are interested in policy-relevant topics of long-range importance and who are willing to become key members of a bilateral and global research network built around such topics.

The Abe Fellowship Research Agenda
Applicants are invited to submit proposals for research in the social sciences and related fields relevant to any of the following three themes:

Traditional and Non-Traditional Approaches to Security and Diplomacy
Topic areas include transnational terrorism, internal ethnic and religious strife, infectious diseases, food safety, climate change, and non-proliferation, as well as the role of cultural initiatives in peace building.

Global and Regional Economic Issues
Topic areas include regional and bilateral trade arrangements, international financial stability, globalization and the mitigation of its adverse consequences, sustainable urbanization, and environmental degradation.

Social and Cultural Issues
Topic areas include demographic change, immigration, the role of civil society and media as champions of the public interest, social enterprise, corporate social responsibility, and revitalization of multicultural urban areas.

Research projects should be policy relevant, contemporary, and comparative or transnational.

Fellowship Terms
Terms of the fellowship are flexible and are designed to meet the needs of Japanese and American researchers at different stages in their careers. The program provides Abe Fellows with a minimum of three and maximum of 12 months of full-time support over a 24 month period. Part-time residence abroad in the United States or Japan is required.

Eligibility
This competition is open to citizens of the United States and Japan as well as to nationals of other countries who can demonstrate a serious, long-term affiliation with research communities in the United States or Japan. Applicants must hold a Ph.D. or the terminal degree in their field, or equivalent professional experience at the time of application. Applications from researchers in professions other than academia are encouraged.

Contact Details
For further information and to apply, go to http://www.ssrc.org/fellowships/abe-fellowship/ or contact SSRC staff at abe@ssrc.org.
Hello Asian-Nation!

My name is Cindy, and I'm writing to let you know that the Center for Asian American Media (CAAM) has announced that its Call for Entries for the 31st San Francisco International Asian American Film Festival, held on March 14-24 2013, is now OPEN!

It is a terrific opportunity for filmmakers to be a part of the largest film festival in North America dedicated to showcasing films by or about Asian Americans and Asians around the world and have the chance to have their film viewed by one of the most sophisticated and enthusiastic audiences in the nation, as well as by many festival programmers, including delegates from nearly every Asian American film festival in North America.

—

31st SF International Asian American Film Festival
March 14-24, 2013

Eligibility
The San Francisco International Asian American Film Festival accepts films, videos and digital and interactive projects that are made by or about Asian Americans and Asians of any nationality. All lengths and genres will be considered.

Deadlines
Your signed entry form, entry fee, screener and press kit must be postmarked by one of these two dates:
* Early Deadline – Sept 3, 2012
* Late Deadline – Oct 1, 2012
* Withoutabox.com Extended deadline –Oct 8, 2012

A presentation of:
Center for Asian American Media
145 Ninth Street, Suite 350
San Francisco, CA 94103-2641
www.caamedia.org
Call for Submissions: Race and the Life Course
"Racing through Life: Readings on Race and the Lifespan" is a collection of readings about race and the life course edited by Drs. Diditi Mitra and Joyce Weil. Holding race and aging constant, the book will incorporate readings that reflect how both these concepts intersect with other elements of social differentiation, such as gender, social class, sexual orientation, and immigrant status to name a few.

Additionally, the project will include works that echo the broad range of social methodologies used in studying the intersecting experiences of race and the life course. Thus, on the whole, the collection of works will include varieties of qualitative and quantitative methodologies. The book will also provide space for personal histories pertaining to the topics of race and the life course perspective that contextualizes those histories within a social scientific framework.

We welcome works on all race and ethnic groups, including whites. Our goal is not to focus on the "other" races, but to include whites, as well, in order to offer meaningful insights into the topics of race and the aging. The readings will be divided among the book's three parts: the journey to adulthood (Part I), adulthood and midlife (Part II), and aging and latter years (Part III).

Please let us know of your interest and contact us if you would like to discuss a topic. The recommended length of the manuscript is between20 and 25 pages. The deadline for submission is November 1, 2012. Your expert contribution to this edited collection is greatly valued. Dr. Joyce Weil and Dr. Diditi Mitra can be reached at joyce.weil@unco.edu (970.351.1583) and dmitra@brookdalecc.edu (732.224.2537), respectively.