September 13, 2011
Written by C.N.
The Association for Asian American Studies (AAAS) will be holding their annual conference on April 11-14, 2012 in Washington DC. As I've written about before, I always enjoy attending the AAAS annual conference and find it to be a very welcoming and inspiring opportunity to connect with other academics and activists who are also interested in Asian American Studies and contributing to the Asian American community. Below is their Call for Submission: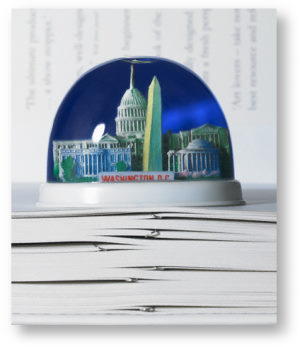 The theme, "Expanding the Political: Power, Poetics, Practices," refers to the location of the meetings in Washington, DC, the seat of politics and power in the United States. Asian Americans play an increasing role in U.S. and international politics in their roles as voters, politicians, and policy makers. At the same time, we wish to highlight the everyday and informal political practices of Asians in America as they use art, academics, and activism to engage — and change — the world around them.

We invite submissions that address formal politics and informal politics in their multiple dimensions. We welcome presentations that explore traditional conceptions of "politics" and political action on topics such as electoral politics, Asian Americans in the government, activism and social movements, and political interests and issues. Do Asian Americans constitute a political block (or have they ever)? How can we interpret the increasing presence of Asian American Republican politicians? Is "Asian America" a useful political category?

Simultaneously, we hope the conference will expand our conception of the political to other areas including, but not limited to, the politics of: commemoration and memorialization; war and peace; dynamics within/across/outside Asian American communities, communities of color, and multiracial Asians; immigration, refugee status, citizenship, and national belonging; the relationship between Pacific Island Studies and Asian American Studies; Asian settler colonialism; empire and race. What generative political work emerges in the conversation between academics, activists, and artists? How do Asian Americans contend with the politics of the everyday?

We encourage submissions representing all the disciplines covered in Asian American Studies and from individuals engaged in political work, broadly speaking, outside the academy, including politicians, artists and activists. We especially encourage panels incorporating a range of institutional and extra-institutional locations, from students to senior scholars, and from painters to policy makers.

Complete panel submissions (with a minimum of three papers and a maximum of four, with a moderator) that attend to the conference theme and reflect this heterogeneity will be given priority, but we will consider individual submissions as well. In addition to panels, workshops, and roundtables, this year we introduce an inaugural invitation for chaired WORKING PAPER sessions dedicated specifically to this year's conference theme.

For these sessions, panelists will submit longer papers (15-25 pages) prior to the conference, and sessions will be devoted to intensive commentary and discussion on a set of 2-3 papers with a shared theme. A faculty expert on the theme will chair each session and deliver detailed feedback to each author. This format will foster a deeper scholarly exchange and engagement, and showcase the common intellectual threads that run through our diverse research projects. We encourage scholars from various ranks to submit their papers to the Working Paper sessions.

We accept electronic submissions. Paper and panel applicants must be members of the Association for Asian American Studies and all presenters must register and submit their conference fee to be included in the printed conference program. Please check the "WORKING PAPERS" box if you would like your paper or panel submission to be considered for the Working Papers chaired sessions.

Relevant information, including the membership form and submissions guidelines, is available at the Association for Asian American Studies Web site. We look forward to seeing you at the 2012 Association for Asian American Studies conference in Washington, DC! Submissions due by: October 8, 2011 (extended for original deadline of Oct. 1).

If the online submission system does not work, please submit your proposal via email, with the subject header: AAAS 2012 Conference Proposal and your last, first name to: piaseng@illinois.edu. To submit a proposal via fax please send your proposal to 217-265-6235. For both fax and email submissions, please make sure to fill out the cover page with contact information for all panelists.
For those who are east of the west coast, you may have heard of the East of California section (EoC) of the Association for Asian American Studies, for those academics who — as its name implies — are located east of California. The EoC section has their own Call for Papers below:
Call for Papers: East of California Section-Sponsored Panels for the AAAS Conference
Submission Deadline: September 20, 2011

Based on the conference theme, "Expanding the Political: Power, Poetics, Practices," the East-of-California Section seeks to sponsor the following three panels at the 2012 AAAS Conference in Washington, DC. We invite faculty, graduate students and community members who are involved in Asian American politics and art to submit proposals to one of these panels by emailing a 250-word abstract and a two-page CV to Mark Chiang (mchiang00@gmail.com) and Eric Hung (msumeric@gmail.com) by September 20, 2011.

Panel: Asian Americans and Conservative Politics East of California

Asian American voters have become increasingly "Democratic-leaning" in federal elections over the past two decades. Simultaneously, a number of Asian Americans have become highly visible in conservative politics. Not only have Dinesh D'Souza and Elaine Chao served in the Reagan and second Bush administrations, Bobby Jindal and Nikki Haley have become governors of Louisiana and South Carolina. Additionally, Michelle Malkin has become a prominent conservative pundit on Fox News.

This panel seeks papers that address the rise of Asian Americans in conservative politics—the Republican Party, neoliberal and libertarian organizations, the Tea Party—east of California. What led to this rise? What are its implications for Asian American identity and Asian American Studies? What impacts have these figures made on the Conservative movement? What roles has religion played in this trend? Is it an inevitable result of increased assimilation?

Panel: Asian American Political Art

This panel seeks papers that address the relationship between art (broadly defined), politics and Asian America. We are particularly interested in studies of visual art, film, dance, music and literature that engage with the formal political system or the political process. Potential topics include:

Methodological issues raised by political art
Art as a tool of political legitimation or resistance
Propagandistic works about Asian America or Asian immigration
Art's impact on the terms of debate and political actions
The role of community in the creation and use of political art

Panel: Questions of State

What role does the state play in Asian American politics, culture and community? We seek papers that address any aspect of the state, from historical studies of Asian American actors in the political system or state apparatus (government employees, politicians, lobbyists and others), to theoretical reflections on the contemporary transformations of the state and its impact on ideological struggles over political hegemony, to investigations of the state's place in the global economy and how that shapes Asian American subjects or communities. What kinds of power still operate through the state and where are Asian Americans located in relation to that power? Is the state still an essential site of political or cultural struggles, or is it becoming increasingly marginal to transnational movements or organizations?