February 4, 2011
Written by C.N.
To commemorate February as Black History Month, the U.S. Census Bureau has again compiled a fact sheet with some interesting statistics about the Black population in the U.S.: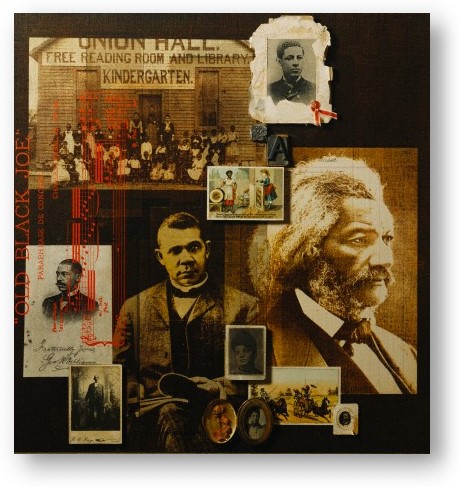 To commemorate and celebrate the contributions to our nation made by people of African descent, American historian Carter G. Woodson established Black History Week. The first celebration occurred on Feb. 12, 1926. For many years, the second week of February was set aside for this celebration to coincide with the birthdays of abolitionist/editor Frederick Douglass and Abraham Lincoln. In 1976, as part of the nation's bicentennial, the week was expanded into Black History Month. Each year, U.S. presidents proclaim February as National African-American History Month.
41.8 million
As of July 1, 2009, the estimated population of black residents in the United States, including those of more than one race. They made up 13.6 percent of the total U.S. population. This figure represents an increase of more than a half-million residents from one year earlier.
38%
Percentage of Mississippi's population that was black in 2009. Although New York had the largest number of blacks of any state, Mississippi had the largest share of blacks in its total population. Blacks also made up more than a quarter of the population in Louisiana (33%), Georgia (31%), Maryland (31%), South Carolina (29%) and Alabama (27%). They comprised 55% of the population in the District of Columbia.
19%
Percentage of blacks 25 and older who had a bachelor's degree or higher in 2009.
11.5 million
Among blacks 25 and older, the number who had an advanced degree in 2009 (e.g., master's, doctorate, medical or law). A decade earlier, in 1999, about 900,000 blacks had this level of education.
2.5 million
Number of black college students in fall 2008. This was roughly double the corresponding number from 25 years earlier.
55%
Turnout rate in the 2008 presidential election for the 18- to 24-year-old citizen black population, an 8 percent increase from 2004. Blacks had the highest turnout rate in this age group.
65%
Turnout rate among black citizens in the 2008 presidential election, up about 5 percentage points from 2004. Looking at voter turnout by race and Hispanic origin, non-Hispanic whites and blacks had the highest turnout levels.
$32,584
The annual median income of single-race black households in 2009, a decline of 4.4 percent (in 2009 constant dollars) from 2008.
28%
The percentage of single-race blacks 16 and older who worked in management, professional and related occupations.
$137.4 billion
Receipts for black-owned businesses in 2007, up 55.1 percent from 2002. The number of black-owned businesses totaled 1.9 million in 2007, up 60.5 percent.