June 4, 2014
Written by C.N.
Among Asians and Asian Americans, "community" can take many different forms, whether it refers to the historical and contemporary dynamics of enclaves or diasporic and imagined frameworks of identity. As a reflection of this, the following books examine different examples and aspects of this emerging trend.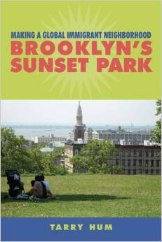 Based on more than a decade of research, Making a Global Immigrant Neighborhood charts the evolution of Sunset Park–with a densely concentrated working-poor and racially diverse immigrant population–from the late 1960s to its current status as one of New York City's most vibrant neighborhoods.

Tarry Hum shows how processes of globalization, such as shifts in low-wage labor markets and immigration patterns, shaped the neighborhood. She explains why Sunset Park's future now depends on Asian and Latino immigrant collaborations in advancing common interests in community building, civic engagement, entrepreneurialism, and sustainability planning. She shows, too, how residents' responses to urban development policies and projects and the capital represented by local institutions and banks foster community activism.

Hum pays close attention to the complex social, political, and spatial dynamics that forge a community and create new models of leadership as well as coalitions. The evolution of Sunset Park so astutely depicted in this book suggests new avenues for studying urban change and community development.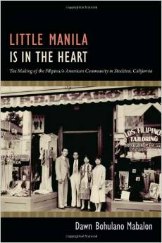 In the early twentieth century—not long after 1898, when the United States claimed the Philippines as an American colony—Filipinas/os became a vital part of the agricultural economy of California's fertile San Joaquin Delta. In downtown Stockton, they created Little Manila, a vibrant community of hotels, pool halls, dance halls, restaurants, grocery stores, churches, union halls, and barbershops.

Little Manila was home to the largest community of Filipinas/os outside of the Philippines until the neighborhood was decimated by urban redevelopment in the 1960s. Narrating a history spanning much of the twentieth century, Dawn Bohulano Mabalon traces the growth of Stockton's Filipina/o American community, the birth and eventual destruction of Little Manila, and recent efforts to remember and preserve it.

Mabalon draws on oral histories, newspapers, photographs, personal archives, and her own family's history in Stockton. She reveals how Filipina/o immigrants created a community and ethnic culture shaped by their identities as colonial subjects of the United States, their racialization in Stockton as brown people, and their collective experiences in the fields and in the Little Manila neighborhood. In the process, Mabalon places Filipinas/os at the center of the development of California agriculture and the urban West.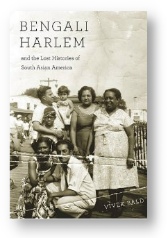 In the final years of the nineteenth century, small groups of Muslim peddlers arrived at Ellis Island every summer, bags heavy with embroidered silks from their home villages in Bengal. The American demand for "Oriental goods" took these migrants on a curious path, from New Jersey's beach boardwalks into the heart of the segregated South. Two decades later, hundreds of Indian Muslim seamen began jumping ship in New York and Baltimore, escaping the engine rooms of British steamers to find less brutal work onshore.

The stories of these early working-class migrants vividly contrast with our typical understanding of immigration. Vivek Bald's meticulous reconstruction reveals a lost history of South Asian sojourning and life-making in the United States. At a time when Asian immigrants were vilified and criminalized, Bengali Muslims quietly became part of some of America's most iconic neighborhoods of color, from Tremé in New Orleans to Detroit's Black Bottom, from West Baltimore to Harlem. Many started families with Creole, Puerto Rican, and African American women.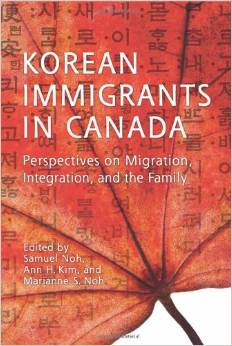 Koreans are one of the fastest-growing visible minority groups in Canada today. However, very few studies of their experiences in Canada or their paths of integration are available to public and academic communities. Korean Immigrants in Canada provides the first scholarly collection of papers on Korean immigrants and their offspring from interdisciplinary, social scientific perspectives.

The contributors explore the historical, psychological, social, and economic dimensions of Korean migration, settlement, and integration across the country. A variety of important topics are covered, including the demographic profile of Korean-Canadians, immigrant entrepreneurship, mental health and stress, elder care, language maintenance, and the experiences of students and the second generation. Readers will find interconnecting themes and synthesized findings throughout the chapters. Most importantly, this collection serves as a platform for future research on Koreans in Canada.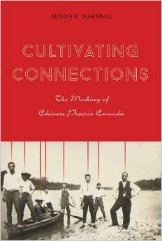 In the late 1870s, thousands of Chinese men left coastal British Columbia and the western United States and headed east. For these men, the Prairies were a land of opportunity: there, they could open shops, and potentially earn enough money to marry. The result of almost a decade's research and more than three hundred interviews, Cultivating Connections tells the stories of some of prairie Canada's Chinese settlers – across the generations, between the genders, and through cultural difference. These stories reveal the critical importance of networks of belonging within these communities in coping with experiences of racism and establishing a successful life on the Prairies.

Author Citation
Copyright © 2001- by C.N. Le. Some rights reserved.
Suggested reference: Le, C.N. . "New Books: Asian Americans and Global Communities" Asian-Nation: The Landscape of Asian America. <http://www.asian-nation.org/headlines/2014/06/new-books-asian-americans-global-communities/> ().
Short URL: http://www.asian-nation.org/headlines/?p=1953
Tags:

Translate Into Another Language