February 24, 2014
Written by C.N.
I am teaching my "Sociology of Immigration" course again this semester and to reflect the importance of this issue within the public and political realms of U.S. society at the moment, below are some recently-released books that highlight the multidimensional and interrelated aspects of immigration to the U.S. these days. As always, a book's inclusion is for informational purposes only and does not necessarily mean a full endorsement of its contents.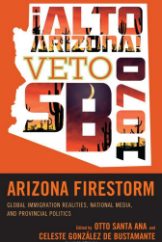 In 2010, the governor of Arizona signed a controversial immigration bill (SB 1070) that led to a news media frenzy, copycat bills in twenty-two states, and a U.S. Supreme Court battle that put Arizona at the cross-hairs of the immigration debate. Arizona Firestorm brings together well-respected experts from across the political spectrum to examine and contextualize the political, economic, historical, and legal issues prompted by this and other anti-Latino and anti-immigrant legislation and state actions. It also addresses the news media's role in shaping immigration discourse in Arizona and around the globe. Arizona is a case study of the roots and impact of the 21st century immigration challenge. Arizona Firestorm will be of interest to scholars and students in communication, public policy, state politics, federalism, and anyone interested in immigration policy or Latino politics.
Education and Immigration, by Grace Kao, Elizabeth Vaquera, and Kimberly Goyette (Polity Press)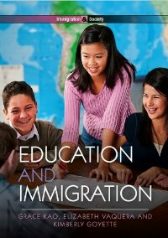 Education is a crucially important social institution, closely correlated with wealth, occupational prestige, psychological well-being, and health outcomes. Moreover, for children of immigrants – who account for almost one in four school-aged children in the U.S. – it is the primary means through which they become incorporated into American society. This insightful new book explores the educational outcomes of post-1965 immigrants and their children.

Tracing the historical context and key contemporary scholarship on immigration, the authors examine issues such as structural versus cultural theories of education stratification, the overlap of immigrant status with race and ethnicity, and the role of language in educational outcomes. Throughout, the authors pay attention to the great diversity among immigrants: some arrive with PhDs to work as research professors, while others arrive with a primary school education and no English skills to work as migrant laborers. As immigrants come from an ever-increasing array of races, ethnicities, and national origins, immigrant assimilation is more complex than ever before, and education is central to their adaptation to American society.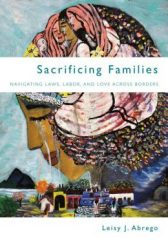 Widening global inequalities make it difficult for parents in developing nations to provide for their children, and both mothers and fathers often find that migration in search of higher wages is their only hope. Their dreams are straightforward: with more money, they can improve their children's lives. But the reality of their experiences is often harsh, and structural barriers—particularly those rooted in immigration policies and gender inequities—prevent many from reaching their economic goals.

Sacrificing Families offers a first-hand look at Salvadoran transnational families, how the parents fare in the United States, and the experiences of the children back home. It captures the tragedy of these families' daily living arrangements, but also delves deeper to expose the structural context that creates and sustains patterns of inequality in their well-being. What prevents these parents from migrating with their children? What are these families' experiences with long-term separation? And why do some ultimately fare better than others?

As free trade agreements expand and nation-states open doors widely for products and profits while closing them tightly for refugees and migrants, these transnational families are not only becoming more common, but they are living through lengthier separations. Leisy Abrego gives voice to these immigrants and their families and documents the inequalities across their experiences.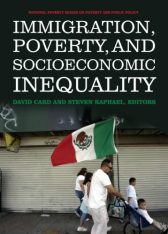 The rapid rise in the proportion of foreign-born residents in the U.S. since the mid-1960s is one of the most important demographic events of the past fifty years. The increase in immigration, especially among the less-skilled and less-educated, has prompted fears that the newcomers may have depressed the wages and employment of the native-born, burdened state and local budgets, and slowed the U.S. economy as a whole.

Would the poverty rate be lower in the absence of immigration? How does the undocumented status of an increasing segment of the foreign-born population impact wages in the U.S.? In Immigration, Poverty and Socioeconomic Inequality, noted labor economists David Card and Steven Raphael and an interdisciplinary team of scholars provide a comprehensive assessment of the costs and benefits of the latest era of immigration to the U.S. Immigration, Poverty and Socioeconomic Inequality rigorously explores shifts in population trends, labor market competition, and socioeconomic segregation to investigate how the recent rise in immigration affects economic disadvantage in the U.S.
Race and Immigration, by Nazli Kibria, Cara Bowman, and Megan O'Leary (Polity Press)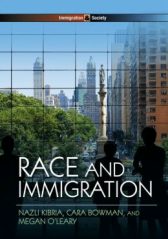 Immigration has long shaped US society in fundamental ways. With Latinos recently surpassing African Americans as the largest minority group in the U.S., attention has been focused on the important implications of immigration for the character and role of race in U.S. life, including patterns of racial inequality and racial identity.

This insightful new book offers a fresh perspective on immigration and its part in shaping the racial landscape of the US today. Moving away from one-dimensional views of this relationship, it emphasizes the dynamic and mutually formative interactions of race and immigration. Drawing on a wide range of studies, it explores key aspects of the immigrant experience, such as the history of immigration laws, the formation of immigrant occupational niches, and developments of immigrant identity and community. Specific topics covered include: the perceived crisis of unauthorized immigration; the growth of an immigrant rights movement; the role of immigrant labor in the elder care industry; the racial strategies of professional immigrants; and the formation of pan-ethnic Latino identities.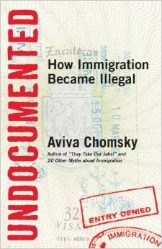 Immigrant rights activist Aviva Chomsky shows how "illegality" and "undocumentedness" are concepts that were created to exclude and exploit. With a focus on US policy, she probes how and why people, especially Mexican and Central Americans, have been assigned this status—and to what ends. Blending history with human drama, Chomsky explores what it means to be undocumented in a legal, social, economic, and historical context. She also unmasks how undocumented people live—how they work, what social services they're eligible for, and how being undocumented affects the lives of children and families. Undocumented turns a fresh lens onto one of today's most pressing debates.

Author Citation
Copyright © 2001- by C.N. Le. Some rights reserved.
Suggested reference: Le, C.N. . "New Books: Contemporary Immigration to the U.S." Asian-Nation: The Landscape of Asian America. <http://www.asian-nation.org/headlines/2014/02/new-books-contemporary-immigration-us/> ().
Short URL: http://www.asian-nation.org/headlines/?p=1947
Tags:

Translate Into Another Language