June 28, 2013
Written by C.N.
Here are some more announcements, links, and job postings about academic-related jobs, fellowships, and other opportunities for those interested in racial/ethnic/diversity issues, with a particular focus on Asian Americans. As always, the announcements and links are provided for informational purposes and do not necessarily imply an endorsement of the organization or college involved.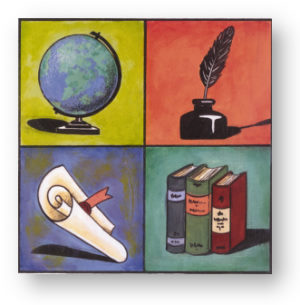 Armed With a Camera Fellowship

In its twelfth season, the successful Armed With a Camera (AWC) Fellowship for Emerging Media Artists nurtures the next generation of Asian Pacific American media artists to capture their world, surroundings and outlook on life. Visual Communications works with the Fellows for seven months and provides special training, mentoring and networking opportunities, access to facilities and equipment, plus a cash and rental stipend to create four to five-minute digital shorts that premiere at the Los Angeles Asian Pacific Film Festival and other venues nationwide.

The 2013-2014 Armed With A Camera Fellowship is accepting submissions May 15 – August 2, 2013. Up to 10 artists will be selected for the Fellowship. We will announce the new class of Fellows in September.

Visual Communications (VC) seeks to cultivate a new generation of Asian Pacific American media artists committed to preserving the legacy and vision of VC. The Armed With A Camera Fellowship will award up to ten fellows $1,000 in cash and $1,000 in equipment rental to complete a four to five-minute digital video. Through the Armed With A Camera Fellowship, emerging media artists will capture their world, surroundings and outlook on life as a part of a new generation of Asian Pacific Americans.

Final projects must be shot in digital video format and completed by March 21, 2014. A special program will showcase all completed projects at various VC exhibitions across the city of Los Angeles, including the 2014 Los Angeles Asian Pacific Film Festival and other venues nationwide. VC will co-own the productions and will also package and distribute completed works. Distribution income will aid in the continuation of the Armed with a Camera Fellowship.

Applicant Eligibility
Eligible applicants must be of Asian Pacific descent and residents of Southern California. If accepted, Fellows must be able to attend mandatory meetings and workshops in Los Angeles. Women, South Asian and Southeast Asian filmmakers are highly encouraged to apply to the AWC Fellowship. If you're not sure of your eligibility, please contact Visual Communications.

For more details on how to apply for the Armed With A Camera Fellowship, visit the Visual Communications website.
My name is Brianna Werner, and I am a research assistant to Dr. Frances Shen, a faculty member at the University of Illinois Springfield. We are in need of university student participants to complete a survey on the impact of discrimination on Asian American LGB persons.

We are seeking individuals who (1) identify as Asian American, (2) identify as lesbian, gay or bisexual, and (3) are at least 18 years of age to complete a confidential web-based survey that will ask you about the impact of discrimination on Asian American LGB persons.

The entire study should take approximately 30-40 minutes. The answers you provide will be kept completely confidential. You will not be asked to provide your name on the inventory. This research has been reviewed and approved by the UIS Human Subjects Review Officer, Dr. Lynn Pardie. Dr. Pardie can be reached at 217-206-7230 to answer any questions about your rights as a volunteer participant in this study.

As a thank you, participants who complete the survey can enter into a lottery drawing to win one of four $25 gift certificates or one of four $50 gift certificates.

For more information about the study, and to participate, please go to https://illinois.edu/sb/sec/4852751.

Sincerely,
Brianna Werner
Dr. Frances Shen
You are invited to participate in a study exploring relationships among People of Color. The requirements are as follows: you must be 18 years of age or older; a Person of Color, and be involved in an interracial relationship for a minimum of one year. Participation in this study is voluntary and anonymous and you will not be compensated.

If you would like to participate or have any questions please contact Magie S. Maekawa at magiemaekawa@gmail.com or click on the following hyperlink: https://csulapsychology.qualtrics.com/SE/?SID=SV_ebQFLDRt1n30oHX.

Thank you very much,
Magie S. Maekawa
Call for Papers: Submit your manuscript for publication in Race and Social Problems.

We welcome manuscripts that explore, but are not limited to, such topics as criminal justice, economic conditions, education, the elderly, families, health disparities, mental health, race relations, and youth.

To submit a manuscript, please visit www.crsp.pitt.edu/publications/CallForPapers.pdf. Articles in the journal are available for free online at http://link.springer.com/journal/12552. In 2014, there will be a special issue on Asian Americans. You may submit your manuscript to www.crsp.pitt.edu/publications/SpecialIssueCallforPapers2013-2.pdf.

Expected future special issues of Race and Social Problems include the following:

Women of Color, 2015
Race and Religiosity, 2016
Race and Education, 2017
Race and Aging, 2018

Author Citation
Copyright © 2001- by C.N. Le. Some rights reserved.
Suggested reference: Le, C.N. . "Links, Jobs, & Announcements #75" Asian-Nation: The Landscape of Asian America. <http://www.asian-nation.org/headlines/2013/06/links-jobs-announcements-75/> ().
Short URL: http://www.asian-nation.org/headlines/?p=1942
Tags:

Translate Into Another Language