September 10, 2012
Written by C.N.
Here are some more announcements, links, and job postings about academic-related jobs, fellowships, and other opportunities for those interested in racial/ethnic/diversity issues, with a particular focus on Asian Americans. As always, the announcements and links are provided for informational purposes and do not necessarily imply an endorsement of the organization or college involved.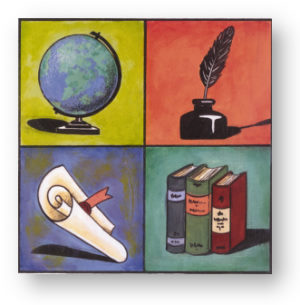 The University of California, Berkeley invites applications for a position as an Assistant, Associate, or Full Professor in any, or some combination, of the following areas: 1) diversity and identity; 2) diversity, civil society and political action; or 3) legal or philosophical frameworks for diverse democracies. The anticipated starting date is July 1, 2013. The position is part of the interdisciplinary Haas Diversity Research Center (HDRC) and will be conducted under the auspices of its Diversity and Democracy cluster.

Candidates are expected to have a Ph.D. or J.D. degree (beginning assistant professor candidates should have completed their degree by July 1, 2013) in one of the following disciplines: sociology, political science, law, or philosophy; they should have a research and teaching portfolio that examines ways in which our political, social, and legal institutions and practices adapt (or fail to adapt) to an increasingly multi-racial, multi-ethnic population. Special consideration will be given to candidates who work in any of the following areas: 1) the content and contestation of group identities; 2) the civic and political engagement of diverse populations within local, national, and transnational contexts; or 3) the normative or legal implications of racial and ethnic diversity within democratic societies.

This search will be conducted with the participation of the Departments of Sociology, Political Science, Philosophy, and the School of Law (including its Jurisprudence and Social Policy Program). The successful candidate will hold a faculty appointment in a department to be determined by the candidate's preferences, disciplinary training, and departmental fit. Applications must include a letter of interest, a CV, three letters of reference, and up to three significant writing samples.

All letters will be treated as confidential per University of California policy and California state law. Please refer potential referees, including when letters are provided via a third party (i.e., dossier service or career center), to the UC Berkeley statement of confidentiality: http://apo.chance.berkeley.edu/evalltr.html.

All documents should be submitted on-line to the Diversity and Democracy Search Committee at https://aprecruit.berkeley.edu/apply/JPF00034. Applications must be submitted no later than September 17, 2012 to be eligible for consideration.
The Pew Charitable Trusts is driven by the power of knowledge to solve today's most challenging problems. Pew applies a rigorous, analytical approach to improve public policy, inform the public and stimulate civic life. The Pew Center on the States (PCS) is a division of The Pew Charitable Trusts that identifies and advances effective solutions to critical issues facing states.

We take an in-depth, nonpartisan approach to track and report on what happens across the 50 states and the District of Columbia—using evidence to determine which policies work and which do not. When the facts are clear, Pew and our partners advocate for practical reforms, including federal policies that affect states, in areas such as elections, corrections, children's dental health, voluntary home-based programs for new and expectant families, pensions, economic mobility and health care costs.

The Pew Center on the States will be launching a new research initiative on immigration. The project will likely focus on two areas: the evolving role that states are playing in establishing immigration policy, and the impacts of high skilled immigrants. The Manager, Strategic Initiatives – Immigration will report to the Director of Strategic Initiatives in PCS. This individual will work with the Director and other staff to explore research opportunities and develop a research agenda on these issues and related topics. This position is based in Pew's Washington, D.C. office.

The ideal candidate will have substantive work experience in designing and managing public policy-related initiatives and demonstrated ability to effectively research public policy issues and maintain productive relationships across a wide spectrum of organizational staff, external partners and stakeholders. In addition, the ideal candidate will have a background and specialized knowledge on immigration issues, particularly how immigration policies may impact state and national economies.

Responsibilities

Implement and manage comparative research and analysis on three main topics: (1) an in-depth analysis of the changing landscape of immigration policy at the state level, (2) the benefits and costs of immigration, especially as they vary across states, and (3) the demand for and value of highly skilled immigrants
Engage PCS staff and external partners in generating ideas for research and analysis related to immigration; contribute original ideas and explore and evaluate state and federal policy issues surfaced by others
Assist project director with defining project scope and deliverables to develop full-scale project plans for Board approval and estimate the resources and participants needed to achieve project goals
Effectively communicate project expectations to team members and stakeholders in a timely and clear fashion. Liaise with project stakeholders on an ongoing basis
Pro-actively manage changes in project scope, identify potential crises, and devise contingency plans, if necessary
Work with incoming project directors and staff to smoothly transition projects for long-term success
Work closely with the project director to design and apply research methods used for a variety of research products, including empirical analysis, compilation and analysis of data sets, and literature reviews
Develop and manage contracts with wide array of consultants (including high level external researchers on immigration and economic analysis) —ensuring the work is designed to answer relevant policy questions and conducted in a high quality, rigorous and timely manner which contribute to the success of the project
Work closely with Communications staff to design and implement effective dissemination techniques, including written products, online communications strategies, and high-level policy research convenings
Develop and maintain strong, productive relationships with external partners, including policy researchers and national associations whose members are state policy leaders, to produce original research and analysis and convene lawmakers
Present findings internally and externally with policy makers, media, and other stakeholders at workshops, forums, and conferences as appropriate
Cultivate and maintain knowledge of public policy discussions and research methodologies and practices. Participate in conferences, seminars, and other professional development activities to keep current in areas of focus
Build and maintain a network of local, state, and national research contacts to help inform Pew's research efforts
Work with operations and administrative staff to effectively oversee and manage the project budget

Requirements

Bachelor's degree required. Graduate degree in a relevant field strongly preferred
Minimum of eight yeas of professional and relevant experience designing and implementing research projects that inform and advance effective public policy
Demonstrated expertise in immigration policy at the federal or state level, including knowledge of current trends, principal theories, leading thinkers and major concerns with state and federal immigration policy arenas
Experience conducting and managing complex projects aimed at informing and advancing effective public policy
Acute political awareness and nonpartisan perspective and approach. Demonstrated ability to build relationships among individuals and organizations with a range of interests and perspectives on immigration issues. Experience cultivating relationships with funding partners a plus
Strong analytical skills; asks probing questions, synthesizes material and focuses quickly on the essence of an issue and the means to address it
Strong interpersonal skills; able to develop and manage productive relationships with internal staff and external partners to gain support for and commitment to initiatives
Excellent written and oral communications skills including presentation and facilitation skills; a clear, effective writing style; and excellent listening skills
Effective public speaking ability, with experience as a media spokesperson preferred
Demonstrated track record of presenting before key audiences, including state and federal policy makers, business leaders, the donor community and other influential groups. Experience designing and executing convenings to reach these audiences a plus
Proven ability to work productively with a wide array of different people and institutions that may disagree and/or be in competition with one another
Significant experience setting and achieving short- and long-term goals aligned with organizational strategy. Able to develop and move projects forward with a high degree of independence and initiative
Ability to think strategically and creatively, juggle multiple priorities, adjust to changing circumstances, organize time efficiently, remain attentive to details, and identify resources for projects
Ability to fit into a fast-paced and highly professional corporate culture which emphasizes excellence, collegiality and teamwork

Travel
Occasional travel, including business meetings and conferences as required.
The Center for Migration Studies is a small, New York-based educational institute devoted to the study of international migration, to the promotion of understanding between immigrants and receiving communities, and to public policies that safeguard the dignity and rights of migrants, refugees and newcomers. CMS was established in 1964 and formally incorporated in 1969 by the Congregation of the Missionaries of St. Charles, Scalabrinians, an order of Catholic priests dedicated to work with migrants. CMS works with scholars and researchers; policy-makers on international, regional, national and local levels; faith-based groups; non-governmental organizations; and community-based organizations. It enjoys consultative status at the United Nations (UN).

CMS seeks a research coordinator to report to its Executive Director (ED). The position will be responsible for assisting the ED in developing, funding, organizing, carrying out, publicizing and reporting on CMS research projects. The position requires at least a master's degree, preferably a doctorate, in a relevant field; expertise in quantitative data analysis; program evaluation expertise; strong writing skills; a track record of high-quality publications; knowledge of international migration research and public policy issues; and Spanish and English language proficiency. Among other responsibilities, the CMS research coordinator may be asked to:

Work with the ED, Editorial Boards for the International Migration Review (IMR) and the Journal on Migration and Human Security (JMHS), and other CMS constituents to identify research issues that the agency – consistent with its mission, vision and resources – might pursue
Develop grant narrative, interface with funders, prepare grant and contract proposals, manage grants, and report to funders
Play a leading role in research project design, including establishment of advisory group members and development of research methodology
Work with the ED and others to carry out CMS research projects, including: liaising with advisory groups; conducting literature reviews; analyzing data sets and programs; performing field work; and co-authoring papers and reports
Coordinate and staff CMS's integration, human trafficking, migration and development, refugee protection, and detention initiatives
Assist the ED in initiating, producing and editing the JMHS, including: working with the Editorial Board to identify JMHS article topics and authors; approaching potential authors; publicizing the journal in multiple fora; coordinating the logistics of submission, peer-review, online publication, and production of an annual hard copy volume
Identify and cultivate institutional partners for research projects, as well as potential authors for CMS reports, papers, and journals
Work with the CMS Communications' Coordinator to organize events, conferences, seminars, symposia, meetings and dialogues that feature CMS research projects and signature policy issues
Participate in conferences and meetings that are germane to research priorities, and that can serve as vehicles to promote CMS's work and to recruit potential authors, peers reviewers, speakers, and institutional partners
Blog for CMS website on research projects, policy issues, publications, reports and events
Handle routine administrative responsibilities and respond to requests for support from the ED, board and related agencies

This is a full-time position. Salary will be dependent on experience and full benefits will be provided. Interested, qualified candidates should send a cover letter and resume to Donald Kerwin and DKerwin@cmsny.org.
The Sociology and Social Services Department at California State University, East Bay consists of 7 tenured and tenure-track faculty and approximately 7 lecturers, and offers a B.A. in sociology. The department also offers a minor in Asian Studies with an emphasis on the Filipino community, immigration and labor.

Duties: The primary responsibility of the Sociology Assistant Professor faculty position in Race and Ethnic Relations is to teach and develop the core diversity curriculum. Teaching courses in a secondary specialization may occur. Also, the development of new courses on topics, such as, Critical Race Theory; Race and Ethnic Identity; Race, Ethnicity, and Family; Race and Sexuality; Race and Culture/Media; and/or Race and Labor Relations would be welcome additions to the current course offerings. Please note that teaching assignments at California State University, East Bay include courses at the Hayward, Concord and Online campuses.

Qualifications: Doctorate degree; however, preference will be given to candidates who have completed the Ph.D. in Sociology or a closely related field with a specialization in Race and Ethnic Relations. ABD candidates will be given consideration, but the degree must be completed by the date of appointment. The secondary area of specialization is open, but preference will be given to a candidate with a concentration in globalization with an emphasis on teaching courses such as, Immigration, Migration, Refugee Experience, Economic Globalization, Transnational Practices and/or Global Health.

Applicants must have an active research agenda and preference will be given to candidates who demonstrate a global/local dimension to their research and teaching. Candidates with a demonstrated ability to teach, advise and mentor students from diverse educational and cultural backgrounds are preferred. Additionally, applicants must demonstrate a record of scholarly activity. This University is fully committed to serving students with disabilities in accordance with applicable state and federal laws. For more information about the University's program supporting the rights of our students with disabilities see: http://www20.csueastbay.edu/af/departments/as/

APPLICATION DEADLINE: Review of applications begins October 1, 2012. The position is open until filled. Please submit a letter of application, which addresses the qualifications noted in the position announcement; a complete and current vita; graduate transcripts; copies of major publications; and three letters of recommendation to:

Dr. Patricia Jennings, Chair
Department of Sociology and Social Services California State University, East Bay
25800 Carlos Bee Blvd.
Hayward, CA 94542
Office Phone No.: 510-885-3173
Office Fax No.: 510-885-2390
E-Mail Address: pat.jennings@csueastbay.edu
The Department of Sociology, in collaboration with the Center for Comparative Studies in Race and Ethnicity (CCSRE) at Stanford University, as part of a university-wide Faculty Development Initiative sponsored by the Provost and the Dean of the School of Humanities and Sciences, has announced a tenure-line search for a new faculty position in the area of Asian American studies at the rank of Assistant Professor to begin September 1, 2013. We seek scholars whose work focuses on the experiences of Asian-origin people in the United States.

Ideally this scholar would also have an interest and background in Asian studies and comparative studies in race and ethnicity. Research specializations might include, but are not limited to Asian American identities and racial formations, immigration and immigrant adaptation, and transnational connections among Asian peoples.

Interested applicants should send a letter of intent, including a brief statement of current and future research directions, a curriculum vita, a representative sample of scholarly writing, and three letters of recommendation. The review of applications will begin on October 10, 2012 and applicants are strongly encouraged to submit applications prior to that date; however, applications will continue to be accepted until the position is filled. Stanford is an equal opportunity employer and is committed to increasing the diversity of its faculty. It welcomes nominations of, and applications from, women and members of minority groups, as well as others who would bring additional dimensions to the university's research and teaching missions.

Please apply online through Academic Jobs. Only online submissions will be accepted.
The Asian & Pacific Islander American Scholarship Fund (APIASF), the nation's largest non-profit organization devoted to providing college scholarships for Asian American and Pacific Islander (AAPI) students, is now accepting applications for the APIASF Community College Scholarship Program. The organization's new scholarship opportunity–ranging from $2,250 to $5,000 each during the 2012-13 academic school year–is available to 155 full-time, degree-seeking AAPI students who are enrolled at either City College of San Francisco, Coastline Community College, De Anza College, or South Seattle Community College.

The APIASF Community College Scholarship Program applicants must be of AAPI ethnicity as defined by the U.S. Department of Census and must be a citizen, national, or legal permanent resident of the United States or a citizen of the U.S. Freely Associated States. Other eligibility requirements include applicants submitting a request for federal financial aid using the Free Application for Federal Student Aid (FAFSA)–although applicants do not necessarily need to be recipients of federal financial aid to be eligible for the APIASF Community College Scholarship Program. The application deadline is Oct. 12, 2012.

"We've known for some time that the largest population of AAPI college enrollment, at 47.3 percent, is in the community college sector; therefore, our goal has always been to work toward creating significant opportunities at those types of institutions for students to access, complete, and succeed in postsecondary education," said APIASF President & Executive Director Neil Horikoshi. "For those reasons, we created the APIASF Community College Scholarship Program as a natural extension of our efforts to not only increase overall AAPI student success, but to develop scalable models for training future leaders who will excel in their career, serve as role models in their communities, and will ultimately contribute to a vibrant America."

Additionally, the APIASF Community College Scholarship Program supports the new Partnership for Equity in Education through Research (PEER) project, which APIASF along with the National Commission on Asian American and Pacific Islander Research in Education (CARE) launched recently to help realize the full degree-earning potential of the AAPI student population. Considered one of the largest investments to date to increase AAPI student success, the PEER project is a three-year, nearly $2 million effort being supported by The Kresge Foundation, USA Funds, and the Walmart Foundation. The PEER project also works collaboratively with three of the APIASF Community College Scholarship Program institutions: De Anza College, City College of San Francisco, and South Seattle Community College.

The APIASF Community College Scholarship Program is being supported by The Coca-Cola Foundation, USA Funds, Walmart, and Wells Fargo. The APIASF Community College Scholarship Program scholarship recipients will be announced in January 2013. To apply or for additional details about the APIASF Community College Scholarship Program, visit APIASF's website at www.apiasf.org.
Indiana University—Bloomington. The Department of Sociology invites applications for a senior scholar who specializes in race/ethnicity. The position will be at either the rank of Associate or Full Professor with tenure starting in Fall 2013. The candidate will devote half-time to the position of Director of the Center for Research on Race and Ethnicity in Society (CRRES).

The successful candidate will be expected to have an active record of research in the area of race-ethnicity appropriate to the rank of associate or full professor, a strong teaching portfolio and a strong commitment to service. The Director will be expected to work closely with the Advisory Board of CRRES to implement the mission and goals of the Center.

Applications received before October 15, 2012 are guaranteed full consideration; the position will remain open until filled. Applicants should send a letter of application, a statement describing research and teaching interests, Curriculum Vitae, writing samples and the names and addresses for three or more references who will be contacted at a later time for letters of recommendation. Applicants should address their ability and commitment to working with a culturally diverse population.

We prefer materials to be sent electronically to socrace@indiana.edu. Materials sent by mail should be sent to Pamela Braboy Jackson, Search Committee Chair, Department of Sociology, Indiana University, Ballantine Hall 744, 1020 Kirkwood Avenue, Bloomington, IN 47405-7005. Indiana University is an Equal Opportunity/Affirmative Action Employer strongly committed to excellence through diversity. Applications from women and minorities are especially encouraged. The University is responsive to the needs of dual-career families.
The Asian American Studies Program at the University of Wisconsin-Madison seeks to hire a tenure-track assistant professor whose scholarship and teaching focus on Hmong Americans, beginning August 2013. The candidate's work may be based in any of the following fields of study, including humanities, arts, social sciences, education, social work, or counseling psychology.

The successful candidate should pursue an active research agenda, teach four courses per year (including at least two courses on Hmong American topics), and engage actively with the Hmong community, broadly defined. Doctorate or other terminal degree is required at time of hire. The tenure home will reside in a department appropriate with area of specialization; appointment will be budgeted in the Asian American Studies Program and the tenure home.

To apply, send cover letter, c.v., writing sample, and three letters of recommendation to Professor Lynet Uttal, Director, Asian American Studies Program, at luttal@wisc.edu . To ensure full consideration, application materials must be received by October 31, 2012. AA/EOE/.
A criminal background check will be required prior to appointment.
My name is Brittany Sievers, and I am a research assistant for Dr. Frances Shen, a faculty member at the University of Illinois Springfield. We are conducting a research study on the impact of discrimination on Asian American LGB persons. Dr. Shen and I feel that this research is very important for increasing awareness of the experiences and needs of the Asian American LGB community, and we would greatly appreciate your assistance in sharing our Websurvey with your online community.

The survey takes approximately 30 minutes to complete. As a thank you, participants will be eligible to enter a lottery drawing to win one of four $25 gift certificates, or one of four $50 gift certificates.

This research has been reviewed and approved by the UIS Human Subjects Review Officer, Dr. Lynn Pardie. Dr. Pardie can be reached at 217-206-7230 to answer any questions about your rights as a volunteer participant in this study.

Brittany Sievers
Frances Shen, PhD
The Department of Sociology at Temple University is hiring a tenure-track Assistant Professor for Fall 2013. We seek a scholar who studies central issues in the area of race and ethnicity, such as urban, ethnic, and racial identities or inequalities, and who can teach quantitative methods and statistics. An active research agenda contributing to central issues in one or more of these areas is required. This faculty member is expected to teach undergraduate and graduate survey courses on race and ethnicity as well as specialized and advanced courses in their interest area(s).

We are a collegial department in a great city and Temple is a wonderful place to practice sociology. Applicants should submit a letter of intent, a curriculum vitae, samples of written work, and a teaching portfolio. Three confidential letters of reference should also be sent to the department chair, Professor Robert Kaufman, c/o Cathy Staples, Coordinator, Department of Sociology, Gladfelter Hall, 7th floor, 1115 Polett Walk, Temple University, Philadelphia, PA 19122. Review of applications will begin October 15, 2012; the deadline for receipt of applications is November 1, 2012.

Author Citation
Copyright © 2001- by C.N. Le. Some rights reserved.
Suggested reference: Le, C.N. . "Links, Jobs, & Announcements #67" Asian-Nation: The Landscape of Asian America. <http://www.asian-nation.org/headlines/2012/09/links-jobs-announcements-67/> ().
Short URL: http://www.asian-nation.org/headlines/?p=1858
Tags:

Translate Into Another Language