August 8, 2012
Written by C.N.
Here are some more announcements, links, and job postings about academic-related jobs, fellowships, and other opportunities for those interested in racial/ethnic/diversity issues, with a particular focus on Asian Americans. As always, the announcements and links are provided for informational purposes and do not necessarily imply an endorsement of the organization or college involved.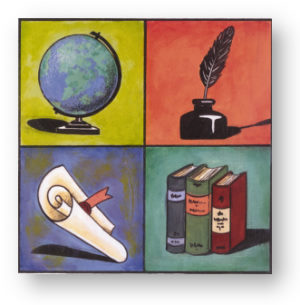 The George Mason University, Department of Sociology and Anthropology, Institute for Immigration Research (IIR) invites applications for a one-year, renewable position as a Postdoctoral Fellow with a background in sociology, economics, demography, or a related field beginning August 25, 2012. The IIR is a newly formed, privately funded initiative to explore the contributions of immigrants to the U.S. economy.

The successful candidate's areas of specialization will include immigration, economic, social and political consequences of migration, quality of life, and the overall issues related to immigration policy. Successful applicants must have a working knowledge and background in demography and GIS, as well as knowledge of statistical software—in particular SPSS or Stata.

This position is critical to the success of the IIR and requires the full understanding and active participation in fulfilling the Mission of IIR. Must be able to work collaboratively with IIR faculty/staff and communicate results clearly in oral and written form. For more information contact Jim Witte, Professor of Sociology and IIR Research Director jwitte@gmu.edu or https://jobs.gmu.edu/postings/28324
Skidmore College invites applications for a tenure-track position in Sociology at the Assistant Professor level, to begin September 2013. We seek a sociologist to teach our required statistics course who can also contribute offerings in race and ethnicity. Other areas of teaching expertise are open.

Skidmore's student population is 25 percent of color or international, and applicants should include in their letter of interest information about how they will effectively engage with issues of diversity in the classroom as well as on campus or in the broader community. Applicants should also demonstrate excellence in teaching, active scholarship, and a strong commitment to undergraduate education at a liberal arts college. Ph.D. required at time of appointment.

Skidmore is on a semester system with a teaching load of five courses per year. Skidmore offers a comprehensive benefits package to employees and their qualified dependents including domestic partners and same sex spouses. In keeping with Skidmore's strategic initiatives to enhance the diversity of our campus community, we particularly encourage applications from members of historically under-represented groups.

To ensure full consideration, applications should be received by October 1, 2012. Preliminary interviews will be conducted at the ASA meetings in August.
Faculty Position: Sociology, Tufts Univ.
The Department of Sociology at Tufts University invites applications for the position of Assistant Professor, to begin Fall 2013. The successful candidate will have a Ph.D. in sociology or a related discipline, a demonstrated record of academic research and publication, an active research agenda, relevant teaching experience, excellent teaching skills, and a commitment to teaching a highly motivated and diverse student body.

Candidates' research and teaching will focus on race, racialization, and racial inequality in regard to areas such as media and culture, health and medicine, crime and justice, or work and the economy. Candidates with expertise in quantitative methods are especially encouraged to apply. The successful applicant will be the tenth member of the department. While the appointment will be in the Sociology Department, the candidate hired will have an explicit teaching, advising, and service commitment to an interdisciplinary program being developed in Race and Ethnicity Studies.

Tufts University is a category I research university ranked in the top thirty universities in the country by U.S. News and World Report and is located in the vibrant intellectual community of Boston. The department's three main areas of specialty are (1) media, culture, and society; (2) social inequalities and social change; and 3) globalization, transnationalism, and immigration. The typical teaching load is 2-2.

Candidates should submit an application letter, CV, three letters of reference, a writing sample, teaching evaluation summaries, and other evidence of teaching and scholarly excellence to: Joan Kean, Department Administrator; Department of Sociology; Eaton Hall 102A; 5 The Green; Tufts University; Medford, MA 02155. Review of applications will begin October 1, 2012 and continue until the position is filled.
The Department of American Studies at California State University, Fullerton invites applications for a tenure-track position at the rank of Assistant Professor to begin August 2013. Desirable specializations include immigration and/or ethnicity in California and the West. The new faculty member will teach undergraduate courses in American Studies as well as upper-division and graduate courses in areas of specialization; advise students; engage in scholarly activities; serve on academic committees and contribute to department and university governance. Positive decisions on tenure and promotion require excellent teaching as well as research, peer-reviewed publications, and participation in the university and the profession.

Qualifications

Ph.D. in American Studies or in American social/cultural history
University teaching experience
Ability to teach Introduction to American Studies, American Studies Theories and Methods, California Cultures, and advanced courses dealing with immigration and/or ethnicity in California and the West
Evidence of effective teaching and potential for successful research and scholarly publication
Ability to interact successfully with a diverse student body and to work effectively within a multicultural environment
Ability to balance excellent teaching with outstanding scholarship and professional service

Rank and Salary
This is a tenure-track position at the rank of Assistant Professor. Salary is competitive and commensurate with rank, experience, and qualifications. Additional teaching in summer and intersession is often available. An excellent comprehensive benefits package is available, which includes health/vision/dental plans; spouse, domestic partner and/or dependent fee-waiver; access to campus child-care as well as affordable housing program; and a defined-benefit retirement through the state system, along with optional tax-sheltering opportunities. For a detailed description of benefits, go to http://hr.fullerton.edu/Benefits/Faculty_Unit_3.pdf.

Application Procedure: To apply, please send (1) a letter of interest; (2) a curriculum vitae; (3) three letters of recommendation; and (4) a writing sample to:

Recruitment Chair
Department of American Studies
California State University, Fullerton
P.O. Box 6868
Fullerton, CA 92834-6868
Fax: (657) 278-5820

Application Deadline: To assure full consideration, application materials must be postmarked by October 1, 2012.
University of Hawai'i at Mānoa, Department of American Studies, Assistant Professor (Pos. #0082176).

Duties:

Teach American Studies undergraduate and graduate courses
Teach/conduct research in Asian/Pacific American studies with an emphasis on Filipino American studies
Other duties as assigned by chair

Minimum Qualifications:

Ph.D. in American Studies or related area (ABDs will be considered)
Ability to teach American Studies undergraduate and graduate courses
Teach/conduct research in Asian/Pacific American studies with an emphasis on Filipino American studies

To Apply: Send letter of application indicating how you satisfy the minimum qualifications, curriculum vitae, 3 letters of recommendation and graduate school transcripts (copies are acceptable, however official transcripts will be required at time of hire) to the address below. Departmental representatives plan to conduct invited interviews at the annual meeting of the American Studies Association (November 15-18, 2012) in San Juan, Puerto Rico.

Address:
Search Committee, American Studies Department
University of Hawaii at Manoa
1890 East West Road, Moore Hall 324
Honolulu, HI 96822

Inquiries: Prof. Vernadette Gonzalez, Search Committee Chair; 808-956-8587; vvg@hawaii.edu. Closing Date: October 12, 2012.
The University of Maryland Baltimore County (UMBC) invites nominations and applications for the UMBC Postdoctoral Fellows Program for Faculty Diversity. UMBC is dedicated to ensuring a diverse, scholarly environment and encouraging outstanding individuals to enter the academic profession. The purpose of the Program is to support promising scholars who are committed to diversity in the academy and to prepare those scholars for possible tenure track appointments at UMBC. We are particularly interested in receiving applications from individuals who are members of groups that historically have been underrepresented in the professoriate.

UMBC will appoint recent recipients of the Ph.D. as Postdoctoral Fellows for a two-year term beginning July 1, 2013. The fellow will receive a starting stipend of $40,000, health benefits, $3,000 for conference travel and preparation of scholarly work, office space with computer, library and other privileges at the university. During the two-year term of appointment, the fellow will teach one course a year in the host department. All fellows are expected to be in residence during the academic year and participate in departmental seminars and related activities. Each fellow will be provided teaching and research mentors and specialized professional development opportunities across the campus. The remainder of the fellow's time will be devoted to pursuing research.

Successful candidates for the Program will be selected on the basis of scholarly promise and potential to add to the diversity of the UMBC community. Applicants must have completed their doctoral degree when the term of appointment commences and must be no more than three years beyond receiving the Ph.D. Individuals currently holding a postdoctoral or faculty position at UMBC are not eligible.

Guidelines

Fields
Applications for study in any discipline represented on the campus are welcome. Please specify your discipline of interest.

Stipend
$40,000 a year.

Eligibility
Applicants who will have completed the doctoral degree no later than July 1, 2013 and no earlier than July 1, 2010 are eligible to apply. Preference will be given to U.S. citizens and permanent residents.

Application material:
Cover letter addressed to Ms. Autumn Reed, Program Coordinator for Faculty Diversity Initiatives

Current curriculum vitae
Writing samples (e.g., publications and/or dissertation chapters)
Names and contact information for three references
A statement of research agenda (2-3 pages)
A personal statement that includes why you should be selected for this program and which department/programs should review your application (1–3 pages)
A list of UMBC department(s)/program(s) of interest

Deadline
Full consideration will be given to those applicants that submit all materials to Ms. Autumn Reed (autumn2@umbc.edu) by November 16, 2012. A complete submission will consist of a cover letter, curriculum vitae, writing samples, names of three references, a statement of research plans, and a personal statement. Incomplete submissions will not be accepted.

Review and Selection
Applications will be reviewed by the appropriate department(s)/program(s), Dean(s) and the Provost's Selection Committee. Semi-finalists will be announced in mid-January and finalists will be invited to campus for interviews in mid-February. Awardees will be notified by the first week of March.

Contact Information
Questions regarding the program may be addressed to:
Ms. Autumn Reed, Program Coordinator for Faculty Diversity
Office of the Provost
University of Maryland Baltimore County
Baltimore, MD 21250
410-455-1099/autumn2@umbc.edu
www.umbc.edu/facultydiversity

Author Citation
Copyright © 2001- by C.N. Le. Some rights reserved.
Suggested reference: Le, C.N. . "Links, Jobs, & Announcements #66" Asian-Nation: The Landscape of Asian America. <http://www.asian-nation.org/headlines/2012/08/links-jobs-announcements-66/> ().
Short URL: http://www.asian-nation.org/headlines/?p=1851
Tags:

Translate Into Another Language