June 18, 2012
Written by C.N.
As a followup to my earlier "part one" post, the following is a list of recent academic journal articles and/or doctoral dissertations from scholars in the social/cognitive sciences and humanities that focus on race/ethnicity and/or immigration, with a particular emphasis on Asian Americans. As you can see, the diversity of research topics is a direct reflection of the dynamic and multidimensional nature of people's lives, experiences, and issues related to race/ethnicity and immigration.
The academic journal articles are generally available in the libraries of most colleges and universities and/or through online research databases. The dissertations records are compiled by Dissertation Abstracts International and copies can be obtained through your college's library or by contacting ProQuest at 789 E. Eisenhower Parkway, P.O. Box 1346, Ann Arbor, MI 48106-1346, telephone 800-521-3042, or disspub@umi.com.
The research listed below focus on the social sciences and humanities (other research that will be presented separately focus on the cognitive sciences). Some abstracts were edited for length. Again, this list is "part two" of my earlier post. As always, works included in this list are for informational purposes only and do not imply an endorsement of their contents. Last but not least, congratulations to my new academic colleagues on being "Ph.inally D.one."
Quintana, Isabella Seong-Leong. National Borders, Neighborhood Boundaries: Gender, Space and Border Formation in Chinese and Mexican Los Angeles, 1871-1938. Dissertation Abstracts International: Social Sciences and Humanities, vol. 72, no. 03, pp. 1058, 2011.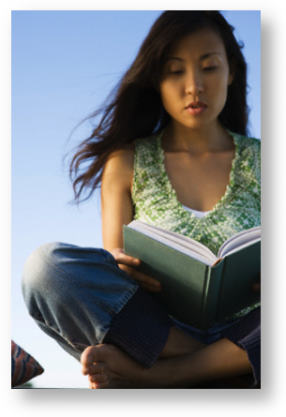 Abstract: A study of the plaza area in the city of Los Angeles, this dissertation explores how national borders were mapped onto neighborhood geographies in the making of a racially segregated urban landscape. From the 1870s through the 1930s, the plaza area was home to Mexicans, Chinese and others who played varying roles in the formation of community. Places that came to be known as "Chinatown" and "Sonoratown" became not only sites of racial difference but also locations that were designated "foreign" districts; thus, they were located ideologically outside of the geopolitical borders of the U.S. nation-state despite their location within U.S. territory. I argue that the U.S. conquest of former Mexican territories, deportation campaigns, Mexican repatriation, and Chinese exclusion were simultaneous processes of border formation that affected the social relationships of Los Angeles residents. In the making of what I call the "urban borderlands," multiracial social and spatial configurations of plaza area neighborhoods were shaped not only by the racialization of places known as "Chinatown" and "Sonoratown" but also by the shifting locations and meanings of U.S. nation-state borders, including at times immigration exclusion. Linking race, class, gender and nation, this study offers an understanding of community formation in the context of rapid industrialization and modernization. Plaza area residents made meaning of their local geography through conflicts over space, limited resources, exclusion and deportation movements, and industrialization. Through spatial and material culture analyses of public spaces, home spaces, and city geography, this thesis shows how architecture and street spaces might be used to understand the social relationships of Mexican and Chinese residents. In doing so, it examines the different and sometimes opposing spatial imaginaries of Mexican and Chinese residents, reformers, city officials, and city boosters. By examining both pivotal events in which Chinese and Mexican bodies were removed from urban space, and the everyday lives of these residents, this study contributes to a new understanding of not only working-class, immigrant and urban U.S. history, but also Chicana/o and Asian American Studies. In doing so, it illuminates how U.S. global imperialism took on local manifestations in places such as Los Angeles.
Moloney, Molly. Consuming Identities: Clubs, Drugs, and an Asian American Youth Culture. Dissertation Abstracts International: Social Sciences and Humanities, vol. 72, no. 03, pp. 1085, 2011.
Abstract: Asian American youth are important and active members of many dance scenes and club cultures, yet their involvement in these has generally gone unstudied. This dissertation examines the experiences of young Asian Americans in the dance scenes in the San Francisco Bay Area. This diverse group of young people varies by ethnicity, class, education, gender, and sexual identity. Examining 250 in-depth interviews with participants in this youth culture, I focus on consumption, identity, and symbolic boundaries. This is not a monolithic youth culture, but one comprised of multiple scenes, including raves, underground dance parties, multi-ethnic dance clubs, as well as predominantly Asian dance clubs. These young Asian Americans describe their negotiations and constructions of identities vis-a-vis pan-ethnic Asian American cultural formations, ethnonational cultures, social class, and competing femininities and masculinities. I analyze drug consumption as one case study of the relationship between consumption and the construction of ethnic identities. Drug consumption and participation in the dance scenes are drawn upon in self-narratives to discuss their understanding of what it means to be an Asian American young person today. Three sets of narratives emerged. One discusses drug consumption as a natural outgrowth of the "in-between" position of being an Asian American. The second, which echoes model minority representations of Asian Americans, sees a disjuncture between being Asian American and consuming illicit drugs; respondents telling this narrative cast their own drug consumption as unusual. The third group sees nothing extraordinary about the prominence of club drug use in the Asian American dance scene and instead indicate normalized drug use in the scene. Drug consumption was not the only important form of consumption in the scene, however. Thus I also analyze how music, style, and fashion are drawn upon in establishing, highlighting and maintaining symbolic boundaries between social groups within the dance scenes, focusing particularly on intra-ethnic boundaries that separate different Asian American groups, as the young people attempt to distance themselves from "other" groups of Asian Americans including "FOBs," "whitewashed" Asian Americans, "thugs," "squatters," and more.
Feliciano, Shannon Marie. Understanding Infant Feeding Choices among Hmong-American Women in Saint Paul, MN. Dissertation Abstracts International: Social Sciences and Humanities, vol. 72, no. 04, pp. 1447, 2011.
Abstract: To understand infant-feeding patterns among Hmong women in St. Paul, MN, this qualitative study used a convenience sample of 21 Hmong mothers who had at least 1 child under the age of 2. Drawing on interviews and questionnaires, this researcher explored (a) how participants described their traditional and American cultural traditions, beliefs, and values, (b) their infant-feeding practices, and (c) how their infant-feeding practices are shaped by adaptations to traditional and American cultures. In this sample, those women who had recently immigrated to the United States were more likely to exclusively use formula. Interviews suggest that American norms of breastfeeding in public, hectic lifestyles in a new country, and lack of cultural knowledge about pumping and storing breast milk influenced 1st- and 1.5-generation participants to exclusively use formula. For 2nd-generation participants, the awkwardness of breastfeeding in public was also cited as an important influence on their decision to use formula. However, quite different from 1st- and 1.5-generation women, 2nd-generation women were more educated and more likely to be employed in less segregated and professional occupations, which exposed them to mothers of different backgrounds who were breastfeeding. This exposure to breastfeeding mothers appeared to influence breastfeeding initiation among 2nd-generation Hmong. This study also found that negative social support from participants' mothers and mothers-in-law, and positive social support from sisters and sisters-in-law had a strong impact on their infant-feeding decisions. Unlike previous research among Hispanic immigrants, this study revealed that 2nd-generation Hmong immigrants were slightly more likely to include some form of breastfeeding in their infant-feeding method. This study also revealed the importance of social support and the role of the ethnic community in infant-feeding choices. More research is needed, however, to further clarify the relationship between acculturation and social support on breastfeeding initiation and duration among various immigrant populations.
Vengua, Jean. Migrant Scribes and Poet-Advocates: U.S. Filipino Literary History in West Coast Periodicals, 1905 to 1941. Dissertation Abstracts International: Social Sciences and Humanities, vol. 72, no. 05, pp. 1650, 2011.
Abstract: Much of the earliest prose and poetry published by Filipinos in the United States appeared in the many periodicals published and edited by Filipinos from 1905 through the end of the Great Depression. Today, these periodicals function as historical "archives." However, they also document U.S. Filipino literary heritage from the first half of the twentieth century, especially in forms of persuasive writing such as editorials and feature essays, and also in poetry, short stories, reviews, and literary criticism. The periodicals nurtured Filipino writers as they struggled to find their voice in the foreign nation that employed them as non-citizen workers, and had colonized and exploited the material resources of their homeland, the Philippines. A study of these texts may help to add breadth and depth to our research and understanding of Filipino writing in the U.S., both its literary production and history, as well as its contemporary forms. This dissertation is a preliminary survey of writing found in eight U.S. Filipino periodicals in the Western U.S. during the early 20th century. It articulates several broad functions of these newspapers and magazines in relation to the production and support of U.S. Filipino writing. While U.S. Filipino periodicals constituted their own social spheres, providing venues and reading constituencies for writers, the work they published also narrated and thus reinforced the formation of Filipino communities — both migrating or localized — as well as group and individual identities, although the effects varied, in terms of the writer"s gender. This study examines the historical and material contexts for this writing, exploring the lives of the writers themselves, as well as specific examples of texts that they produced.
Ferrera, Maria Joy. The Intersection of Colonial Mentality, Family Socialization, and Ethnic Identity Formation among Second Generation Filipino American Youth. Dissertation Abstracts International: Social Sciences and Humanities, vol. 72, no. 05, pp. 1779, 2011.
Abstract: There is much evidence that profoundly challenges the Asian model minority myth that portrays Asians as problem free. One of them is the high incidence of depression among Filipino Americans, particularly second-generation Filipino American youth (Rumbaut, 1999). However, there is a dearth of information regarding the mental health of Filipino Americans and why the incidence of depression is so high (Araneta, 1993 & Uba, 1994). Literature on acculturation among ethnic minority youth asserts that a straight-line trajectory of assimilation is the most detrimental trajectory, while biculturalism, or integration, is the optimal trajectory (LaFramboise et al., 1993; Ward, 2001). With regard to ethnic identity, ethnic pride is found to have a positive effect on overall adjustment among immigrant youth within various ethnic groups (Phinney, 1993), and higher levels of Filipino ethnic identification is significantly associated with lower levels of depressive symptoms among Filipino Americans (Mossakowski, 2003). In line with an ecological systems perspective, this study considers what is a salient context for Filipinos living in America their history of colonization. Scholars suggest that colonial mentality is commonly adopted among Filipino Americans and this contributes to a loss of a sense of heritage, or weakened ethnic identity (David, 2006). The purpose of this study was to examine the processes that may illuminate why Filipino American youth may be depressed, namely to: (1) gain an understanding of the role colonial mentality plays in the family socialization or enculturation of second generation Filipino Americans (SGFAs); (2) gain an understanding of the role colonial mentality plays on their ethnic identity formation; (3) and examine how the enculturation and ethnic identity formulations may impact their bicultural competence and overall mental and emotional well being.
Hong, Eunice. Understanding Intergenerational Korean American Church Splits. Dissertation Abstracts International: Social Sciences and Humanities, vol. 72, no. 05, pp. 1788, 2011.
Abstract: Generational and cultural differences between the first and second generation Korean American church leaders have caused division, anxiety, and tension. Although much study has been dedicated to the immigrant church and to the second generation, little research has been done on the factors contributing to church splits in multigenerational Korean American churches. Though nearly all immigrant churches recognize the difficulties of embracing different generations and cultures, the lack of attention has resulted in frustration, bitterness, and ultimately, separation of the church. The purpose of the present study is to understand and explain key factors that contribute to church splits in multigenerational Korean American churches in the greater Los Angeles area. In order to explain the phenomenon of intergenerational church splits in the Korean American church, the present study has adopted qualitative methodology and the methodology of grounded theory in particular. Because the study aims to explain the factors contributing to church splits, it was necessary to look beyond a quantitative study and listen to the narratives of those involved in church splits. Seventeen second generation Korean American pastors were interviewed. These individuals were from the greater Los Angeles region. Though they were from different churches and various denominations, each participant experienced the same phenomenon of a church split. Characteristic of qualitative research, participants were asked open-ended questions about their experience with the church and more specifically about their experience with the church split. A careful analysis of the data yielded four themes (search for identity, power struggle, tension, and church split) that best reflected factors contributing to second generation Korean American pastors leaving the first generation Korean American church.
Thangaraj, Stanley Ilango. Playing Through Contradictions: Indo-Pak Basketball and Embodying South Asian American Masculinity. Dissertation Abstracts International: The Humanities and Social Sciences, vol. 72, no. 07, pp. 2462, 2012.
Abstract: This is a qualitative research project incorporating ethnographic methods alongside interviews. Through these qualitative research methods, I sought out how South Asian Americans attribute meaning to leisure activities of basketball and dance clubs. In particular, I examined the Indo-Pak Basketball North American circuit in general and the local Atlanta South Asian American basketball scene in particular. I looked at how South Asian Americans utilize the cultural practices in basketball, its respective pleasures and desires, to talk about belonging and citizenship at the nexus of masculinity, sexuality, race, class, and ethnicity. By examining these cultural practices of belonging, basketball presents a venue by which to provide a critique of US citizenship through South Asian American masculinity while inserting South Asian American-ness into the cultural logic of US citizenship. Sporting and leisure venues allow for such masculine pleasures and desires that contest hegemonic discourses of South Asian Americans as forever foreign — social interactions and consumptive practices of leisure allow for cultural citizenship. Yet, such counter-hegemonic practices exist in fields of power. Thus, this research project explores how South Asian American identity formation takes place in a dialectical relationship of power whereby acts of resistance and re-imagination of normativities does not do away with such fields of power. Rather, the moment of resistance also implicates other workings of power whereby these cultural parameters of South Asian American-ness, through leisure space, begin to exclude various Others — women and queer subjects. Therefore, contesting citizenship through South Asian American masculinity also leads to productions of various other normativities.
Park, Hien Ju. Twice Illegal: Ethnic Community, Identity and Social Networks among the North Korean Defectors in the U.S. Dissertation Abstracts International: The Humanities and Social Sciences, vol. 72, no. 08, pp. 2710, 2012.
Abstract: This study discusses the incorporation prospects of North Korean defectors in the U.S. by examining their survival toolkit which comes in two forms: Their precarious North Korean defector identity which elicits human rights concerns at the U.S. foreign policy level, and their North Korean identity which creates networking ties with Korean-Americans based on a common ethnicity. Hence, the main focus of this study is twofold: To provide contextual background against which policies for their refugee status can be discussed, and to describe and explain the social capital associated with their distinct Korean identity. Drawing from newspaper content analysis, five years of ethnographic research, and in-depth interviews with thirty-one North Korean defectors in the U.S., this study demonstrates how the Korean ethnicity, ethnic networks, and the Korean-American community and ethnic capital it shares, have been instrumental in North Korean incorporation. This study also ponders how such incorporation efforts — and the social capital they accumulated — would implicate policies of inclusion for North Korea.
Wong, Alina Siu. In Flux: Racial Identity Construction Among Chinese American and Filipina/o American Undergraduates. Dissertation Abstracts International: The Humanities and Social Sciences, vol. 72, no. 08, pp. 2710, 2012.
Abstract: This study examines the multiple understandings and meanings Chinese American and Filipina/o American students construct around their racial identities. Their dynamic and multilayered constructions of Asian American identities — as a political coalition; as shared experiences of racialization and racism; as unspoken bonds of community and comfort; and as simultaneous identities — created space for the myriad ways of being Asian American. Their narratives demonstrated the ways that identities are constantly in flux and in the process of being constructed, and how their identities are involved in simultaneous paradoxical dialogues between the individual-collective and the personal-social. That is, their identities internally formed through personal experiences while impacted by social relationships and politics. It is a constant process of negotiation, choice, and comfort while still holding on to some core sense of self. Students' self-conceptions were constantly changing — often depending on immediate context, assumptions, comfort level, relationships, and interactions — even when they had a strong sense of their identities. What it meant, collectively and individually, to be Asian American (or Chinese American and Filipina/o American) was a dynamic process of constant re/negotiation and re/definition. The results of this study can be used to better inform policies, practice, and pedagogies in higher education, as well as to contribute to current understandings of race and identity. This study provides new perspectives to understand Asian American students as agents in educational contexts to negotiate, confront, and resist stereotypes and racism in higher education. This study also adds to the existing literature on Asian American undergraduate experiences by offering an alternative framework for understanding racial identities, and by centering their experiences in their own voices. I use a critical approach and a holistic framework for understanding Asian American racial identity are necessary to better illuminate the implicit assumptions of identity and race; as well as a social justice lens and framework grounded in critical theory that works within the intersections power, identity, and race. I hope to reframe the experiences of Asian Americans as another community of color struggling for power, agency, and place.
Solomon, Amanda Lee Albaniel. Managing the (Post)Colonial: Race, Gender and Sexuality in Literary Texts of the Philippine Commonwealth. Dissertation Abstracts International: The Humanities and Social Sciences, vol. 72, no. 08, pp. 2877, 2012.
Abstract: "Managing the (Post)Colonial" investigates a range of literary texts — from American newspaper articles to Philippine state-sponsored poetry — which circulated just before and during the Philippine Commonwealth period (1934-1946), when the islands were neither an official U.S. colony nor an independent nation. I argue therefore that the Commonwealth period was an ambiguous and contradictory political moment which I signify through the parenthetical use of "post" in "(post)colonial." I thus call into question whether or not an entire nation and its subjects could be simultaneously colonial and yet not, for it is at the moment of seeming official separation from the U.S. that political, economic, cultural and social policies actually ensured U.S. hegemony under the guise of independence. Ultimately, I analyze cultural and literary texts of the period to show how sexualized and gendered representations of the Filipino subject were not only utilized in an attempt to reconcile this contradiction of the Commonwealth, but also to imagine alternative nationalisms and forms of social emancipation. Focusing on the queer moments in Bulosan and Villa's texts, I trace how the relationships between race, gender and sexuality are not only inundated with power but are also productively contradictory, allowing one access to spaces and acts of freedom.
Love, Erik Robert. Confronting Islamophobia: Civil Rights Advocacy in the United States. Dissertation Abstracts International: The Humanities and Social Sciences, vol. 72, no. 08, pp. 2978, 2012.
Abstract: This dissertation integrates the history of Arab, Muslim, Sikh, and South Asian American civil rights advocacy organizations since 1980 into extant sociological knowledge about civil rights advocacy. Beginning with an introduction that reviews sociological thinking on race and racism, the dissertation then provides a background on so-called Islamophobia, racialized discrimination affecting a wide range of groups. This is followed by an analysis of current sociological theory on advocacy organizations and social movements. A chapter describing the multiple methodologies of the research follows, including details on the qualitative interviews, content analysis of documents produced by several nationally prominent advocacy organizations, and the creation of a custom database of information covering more than 400 advocacy organizations in places across the United States. Empirical data are presented in chapters five through seven. Chapter Five focuses on the important intersection between race and gender in efforts to confront Islamophobia. Among the findings presented is a surprisingly well-defined gendered division of labor — where one organization has a staff of almost exclusively women, and another organization has very few women — that appears in the Muslim, Sikh, and South Asian American organizations in the study. Chapter Six takes on the interplay between advocacy organizations and the state agencies toward which advocacy work is oriented. The chapter considers the roles of state agencies in the legislative, executive, and judicial branches. I find that many state agencies have effectively assigned a racial category to Arab, Muslim, Sikh, and South Asian Americans. The Department of Justice and other agencies tasked with fighting discrimination have convened "Middle Eastern American" meetings that pull together advocacy organizations from disparate communities unified by racial identity. Chapter Seven considers whether this joint, "Middle Eastern American" racial identity served as a catalyst for coalition building among advocacy organizations. I find very little panethnic coalition work along these broad lines of a racial or identity-based alliance, although there is a great deal of ad-hoc coalition work that centers on specific issues. The concluding chapter suggests pathways for future research and revisits the themes of the introduction in light of the dissertation's findings.
Gill, Jungyun. Forming, Doing, and Governing Adoptive Motherhood of Asian Children. Dissertation Abstracts International: The Humanities and Social Sciences, vol. 72, no. 09, pp. 2710, 2012.
Abstract: This research journey began with the question concerning what can be revealed when we move from the bio-centric conception of motherhood to the perspective of non-biological motherhood. In exploring this question one of my goals was to increase understanding of the rich diversity of women's experiences of motherhood. This study examined white adoptive mothers' experiences of raising a child from an Asian country, China, South Korea, or the Philippines, hoping to gain new insights into the intricate relationship between the public and private spheres since becoming a mother through adoption is in part a product of institutionalized practices. The central methodology used to explore the multi-dimensionality of adoptive motherhood in this study is institutional ethnography. This methodology allows the researcher to develop a comprehensive understanding of adoptive mothers' motherhood experiences and mothering activities in the everyday world and discover how mothering activities in private and local settings are coordinated with the activities of others in extra-local settings. I pursued my research goals at multiple sites and through the use of several research methods. I interviewed thirty eight white adoptive mothers residing in Connecticut and Massachusetts. The information and insights I obtained from the interviews with adoptive mothers led me to investigate adoptive parenting magazines and books, adopted children's books, adoption agencies' booklets and websites, and international adoption regulations and policies as well as to interview a U.S. adoption social worker. I extended my research sites globally by conducting field research at a Korean adoption agency and formally interviewing Korean adoption social workers and informally interviewing Korean birth and foster mothers. The findings of this research reveal the multi-dimensionality of motherhood: motherhood as an identity, motherhood as an activity, motherhood as institutionalized, and motherhood as experienced.
Sekimoto, Sachi. The Materiality of the Self: A Multimodal, Communicative Approach to Identity. Dissertation Abstracts International: The Humanities and Social Sciences, vol. 72, no. 09, pp. 3061, 2012.
Abstract: The purpose of this dissertation is to propose a multimodal approach as an alternative way of theorizing and researching identity. The multimodal approach utilizes four modes of interaction — multidirectional interpellation, spatiality, temporality, and corporeality — to explore the processes of interaction and engagement between an individual and his/her social worlds. The multimodal approach focuses on the materiality of lived experience and the process of interaction and engagement between an individual and his/her social worlds through which his or her identity materializes. I apply the multimodal approach to analyze two autobiographical texts in which the authors deal with Asian identity in different cultural and discursive contexts in Japan and Asian America. I focus on the idea of Asia and explore how it translates into and interacts with personal experiences of the autobiographical subjects to constitute not only their identities but also Asia itself. The primary focus of this dissertation is to shed light on the situated and embodied experiences of individual subjects whose identities and subjectivities materialize into existence through complex interactions among cultural significations, personal acts and interpretations, as well as multiple and competing ideological environments. With the emphasis on the lived and embodied experience, this study benefits from the philosophical tradition of phenomenology. Moreover, with the critique of totalizing social categories (race, gender, class, etc.) and the emphasis on the contested boundaries of discursively articulated differences, this study also takes a poststructuralist approach to identity theorizing. Combined together, what I propose as a multimodal approach takes into account both the subjectively lived experience (a living, thinking, acting, and intentional subject in the world) and the historically situated ideological and discursive environments (a subject as a contingent product of historical and discursive construction) in constituting one's identity.
Goodman, Kathleen M. The Influence of the Campus Climate for Diversity on College Students' Need for Cognition. Dissertation Abstracts International: The Humanities and Social Sciences, vol. 72, no. 09, pp. 3133, 2012.
Abstract: The purpose of this research was to examine the influence of the campus climate for diversity on learning within four racial groups of college students. I used multiple regression to analyze how structural diversity, the psychological climate for diversity, and behavior influence one facet of learning — the need for cognition — for African-American, Asian-American, Latino/a, and White college students in the first year of college. Three of the eight campus climate for diversity variables appeared to have no effect on need for cognition for any of the four samples: student heterogeneity, faculty heterogeneity, and discussion with faculty and staff whose opinions differ from the students. One variable, the student's value of racial and cultural diversity, a psychological dimension of the campus climate for diversity, had an effect on need for cognition for all four samples. Four additional variables were significant within different samples. Believing the institution facilitates diverse interactions positively influenced need for cognition for Latino/a students. Taking a diversity course was positive for African-American students. Both interacting with diverse others and participating in a racial/cultural workshop were positive for White students. The findings also suggested that being a first-generation college student or coming from a low-income family moderates the influence of the campus climate for diversity on need for cognition. Suggestions for future research include creating research designs that ascertain how various racial and economic groups experience the influence of diversity on learning; seeking out new ways to distribute surveys and encourage survey-completion among students of color; looking for interaction effects among diversity experiences; and using hierarchical linear modeling, structural equation modeling, qualitative methods, and mixed methods. Suggestions for campus practice include maintaining programs designed specifically for students of individual racial groups, as well as low-income and first-generation college students; seeking ways to create a psychological climate that cultivates the belief that diversity is important to learning; providing more courses and workshops focused on racial and cultural diversity; and creating structured opportunities to introduce students to the varying political, religious, and social perspectives held by their peers.
Grice, Cheryl Denise-Roshell. Diversity Awareness Perceptions among Classified Support Staff Employed at a Large Midwestern Land Grant University. Dissertation Abstracts International: The Humanities and Social Sciences, vol. 72, no. 09, pp. 3133, 2012.
Abstract: Diversity is recognized by acknowledging individual differences. The term diversity can refer to an array of descriptors such as, race, religion, color, gender, national origin, disabilities, sexual orientation, age, level of education, geographic origin, economic status, family status, appearance/physical size and skill characteristics. Although there are multiple definitions of diversity, many include at least one or all of the attributes listed above. This qualitative study examined perceptions of classified employees regarding the level of diversity awareness among their workforce at a large Midwestern land grant university. . . . Findings included a difference in perceptions about diversity awareness between Whites and People of Color. Whites fell into the following categories; 1) Many employees felt the current status of diversity awareness was sufficient, 2) an equal number of others felt that their needed to be an increase in diversity awareness initiatives among employees, 3) others felt as though diversity awareness was problematic or 4) the need did not exist for diversity awareness initiatives. The participants in the interviews disagreed, all claimed to have been the victim of discriminatory behavior.
Nissen, Jennifer Garrett. Exploring the College Experiences of Students Adopted from South Korea. Dissertation Abstracts International: The Humanities and Social Sciences, vol. 72, no. 09, pp. 3138, 2012.
Abstract: This phenomenological study focused on the college experiences of students adopted from South Korea. The purpose of this qualitative study was to better understand the college experiences of Korean adoptees related to their personal development and Korean cultural awareness while at a mid-sized Midwestern university. Eleven students at a land-grant institution in the Midwestern United States participated in this study. Data were collected using the three interview structure that Seidman (2006) outlined. The first interview focused on life history, the second meeting on details of their college experience, and the final interview on the meaning made of these experiences. . . . The themes that emerged in the youth and background experiences include strong connection to family, religion as an important part of childhood, and connection to Korean culture as a child. The majority of the text focused on the themes that emerged from the college experiences portion of the interviews. The major themes included interacting with others while in college, experiencing life as an Asian person, and exploring racial and ethnic identity while in college. In the final section, the theme focused on future plans and meaning making. The theme in this section was interest in learning about Korean culture. The findings reflected that, although the students did develop and change while in college, they did not necessarily explore their Korean culture or interact with Koreans and Korean Americans. Typically, they did not use campus support services or the campus environment to explore the Korean culture. The findings of this study have implications for parents of transracially adopted children, student affairs professionals, adopted individuals, and people who interact with these students. Recommendations for future research include studying students who were adopted from countries other than South Korea, interviewing students in different regions of the United States, and identifying a pool of students from urban areas to interview. It would be interesting to learn more about the college experiences of Korean adoptees as well.
Blackwell, Deanna Maria. Students of Color in White-Dominated College Classrooms: An Examination of Racialized Roles, Safety and Empowerment. Dissertation Abstracts International: The Humanities and Social Sciences, vol. 72, no. 09, pp. 3214, 2012.
Abstract: This dissertation reports data I collected using qualitative research methods to investigate the racial dynamics that students of color experienced in predominantly White college classrooms. I used Black Feminist Standpoint Theory to analyze interviews I conducted with twelve students of color from diverse racial ethnic minority backgrounds including African American, Asian American, Chicana/o, Mixed Race, Native American, and Pacific Islander. Their testimonies revealed how racial tensions unfolded around exchanges between students, professors, pedagogy, and the curriculum in ways that often left students of color not only outnumbered, but outpowered in what can be more accurately referred to as White-dominated classrooms. Participants entered college classrooms hoping to experience an education that addressed people of color and race-related issues in humanized ways. Not only did they find that race-related topics were addressed in decontextualized and stereotypical ways, but also came to an understanding as to how they were often silenced, marginalized, and stigmatized from the academic process. In my study students of color discussed the strategies they used in college classrooms to create safety for themselves and other students. In several cases students of color debunked the idea that a White-dominated classroom could ever be safe for students of color. Also, research participants challenged the term "empowerment' as used by radical educational theorists. They charged that they rarely if ever felt empowered, and questioned whether or not it was possible under the given circumstances of White-dominated college classrooms. Students redefined what counted as empowerment and instead described what I refer to as powerful experiences. These experiences spurred them on to achieve their educational and social justice oriented goals.
Ko, Jen-Li. Cultural representations and museums: The construction of ethnic identity in Chicago's Chinatown. Dissertation Abstracts International: The Humanities and Social Sciences, vol. 72, no. 09, pp. 3351, 2012.
Abstract: This study examines the cultural representation and ethnic identity of Chinese Americans in Chicago's Chinatown through an analysis of ethnic exhibits in museums, issues related to the invention of traditions, and the politics of ethnic identity. Chicago's Chinatown resembles a living museum in which Chinatown members negotiate their identity through cultural representations, interactions with outsiders, ethnic celebrations, and community museums. Case studies on Chinatown museums not only reflect the changing concept of Chinese ethnicity in social and historical contexts, but also indicate the current contradictions of transnational migration. While the Ling Long Museum (1933-1970s) featured ancient Chinese culture and history related to China, the Chinese-American Museum of Chicago (2005 — present) displays an ethnic Chinese American culture that has become part of the diverse American culture. This change in the portrayal of Chinese ethnicity in Chinatown museums mirrors the cultural practices in the community, including identity construction, immigrant trajectory, language change, ethnic boundaries, and community politics. It is these contesting social forces that shape the cultural representations of the Chinatown museums. Both Chinatown and the Chinese-American Museum of Chicago represent Chinese immigrants' responses and resistance to mainstream society's portrayal of the Chinese American. Chinatown museums function as a cultural symbol and increase the visibility of the Chinese community in a multicultural society. In order to demonstrate cultural uniqueness, Chinatown has maintained its classic Chinese characteristics and recreated an "Oriental" atmosphere. The traditional Chinese culture and nostalgia for early immigrants preserved in Chinatown are detached from the views of contemporary Chinatown residents. However, this representation of Chineseness has helped generate an exotic and Oriental ethnic image that satisfies the expectations of outside visitors.
Sinha, Cynthia Brown. Dynamic Parenting: Ethnic Identity Construction in the Second-Generation Indian American Family. Dissertation Abstracts International: The Humanities and Social Sciences, vol. 72, no. 09, pp. 3528, 2012.
Abstract: This study explores Indian culture in second-generation Indian American families. For the most part, this generation was not socialized to Indian culture in India, which raises the question, how do parents maintain and teach culture to their third-generation children? To answer this question, I interviewed 18 second-generation Indian American couples who had at least one child. Rather than focus on how assimilated or Americanized the families were, I examine the maintenance of Indian culture. Instead of envisioning culture as a binary between "Indian" and "American," second-generation parents often experience "Indianness" and "Americanness" as interwoven in ways that were not always easily articulated. I also explore the co-ethnic matrimonial process of my participants to reveal the salience of Indian-American identity in their lives. A common experience among my participants was the tendency of mainstream American non- Indians to question Indian-Americans about India and Indian culture. My participants frequently were called upon to be "cultural ambassadors" to curious non-Indians. Religion served as a primary conduit for teaching Indian culture to third-generation children. Moreover, religion and ethnic identity were often conflated. Mothers and fathers share the responsibility of teaching religion to third-generation children. However, mothers tend to be the cultural keepers of the more visible cultural objects and experiences, such as, food, clothing, and language. Fathers were more likely to contribute to childcare than housework. The fathers in my study believe they father in a different social context than their fathers did. By negotiating Indian and American culture, fathers parent in a way that capitalizes on what they perceive as the "best of both worlds." Links to the local and transnational community were critical to maintaining ties to other co-ethnics and raising children within the culture. Furthermore, most of the parents in my study said they would prefer that their children eventually marry co-ethnics in order to maintain the link to the Indian-American community. Ultimately, I found that Indian culture endures across first- and second-generation Indian Americans. However, "culture" is not a fixed or monolithic object; families continue to modify traditions to meet their emotional and cultural needs.
Hoffman, Joy L. S. How Lived Experiences Affect Ethnic Identity Development for Transracial Korean American Adoptees: Implications for Higher Education Practice. Dissertation Abstracts International: The Humanities and Social Sciences, vol. 72, no. 09, pp. 3634, 2012.
Abstract: The purpose of this grounded theory study was to explore how lived experiences affect ethnic identity development of transracial Korean American adoptees raised by White parents with the intent of informing higher education practice. Participants included 12 recently college-graduated transracial Korean American adoptees who were raised in the Midwest, rural south, and on the west coast. An explanatory model that surfaced from data collection is presented, demonstrating the complexity of transracial Korean adoptee identity. Exploring identity emerged as the central phenomenon of the model, which included personal examination of adoptee identity, ethnic self-discovery, and Whiteness. Four themes interacted with the central phenomenon, illustrating life experiences that promote or hinder ethnic identity development: (a) environmental context; (b) systems of support; (c) missing pieces; and (d) healing.
Manning, Amy Lillian. Raping the Raced Body: Trauma in Asian North American Women's Literature. Dissertation Abstracts International: The Humanities and Social Sciences, vol. 72, no. 09, pp. 3746, 2012.
Abstract: This dissertation examines the representation of racial and sexual traumas in short fiction and novels by Asian American women writing post-WWII to the present. The central focus of this project is on Asian American literary representations of the lingering effects of physical, racial, and sexual traumas to Asian American women, specifically the nuances of narrating traumatic experiences. Each chapter explores various literary representations of post-traumatic psychological states of unrest, instability, and incoherence. Most importantly, this study examines the frequently simultaneous narrations of sexual trauma and racial awareness, of how personal narratives of trauma against the physical body become entangled with narratives about racial awareness, social status, and political identity. Through analysis of Hisaye Yamamoto's "The High-heeled Shoes: A Memoir," and "The Legend of Miss Sasagawara," Joy Kogawa's Obasan and The Rain Ascends, Lois-Ann Yamanaka's Behold the Many, and Patricia Chao's Monkey King, I examine a common trope within Asian American literature: the simultaneous narration of racial and sexual traumas.
Page, Amanda M. The Prisms of Passing: Reading beyond the Racial Binary in Twentieth-Century U.S. Passing Narratives. Dissertation Abstracts International: The Humanities and Social Sciences, vol. 72, no. 09, pp. 3747, 2012.
Abstract: In "The Prisms of Passing: Reading beyond the Racial Binary in Twentieth-Century U.S. Passing Narratives," I examine a subset of racial passing narratives written between 1890 and 1930 by African American activist-authors, some directly affiliated with the NAACP, who use the form to challenge racial hierarchies through the figure of the mulatta/o and his or her interactions with other racial and ethnic groups. I position texts by Frances E.W. Harper, James Weldon Johnson, and Walter White in dialogue with racial classification laws of the period — including Supreme Court decisions, such as Plessy v. Ferguson (1896), and immigration law, such as the Johnson-Reed Act of 1924 — to show how these rulings and laws were designed to consolidate white identity while preventing coalition-building among African Americans and other subordinate groups. In contrast to white-authored passing narratives of the time, I argue that these early African American passing narratives frequently gesture toward interracial solidarity with Native American, European immigrant, Latina/o, or Asian American characters as a means of challenging white supremacy. Yet, these authors often sacrifice the potential for antiracist coalitions because of the limitations inherent in working within the dominant racial and nativist discourses. . . . This study concludes with an examination of a contemporary passing narrative by an Asian American author. Brian Ascalon Roley's American Son (2001) revises the form to challenge the continued marginalization of Latina/os and Asian Americans and thus suggests the need for a reconsideration of how we approach civil rights activism to accommodate new racial dynamics in the post-civil rights era.
Son, Elizabeth Won-Kyung. Performing Redress: Military Sexual Slavery and the Transpacific Politics of Memory. Dissertation Abstracts International: The Humanities and Social Sciences, vol. 72, no. 09, pp. 3797, 2012.
Abstract: Performing Redress: Military Sexual Slavery and the Transpacific Politics of Memory is a transnational cultural study of political and artistic work relating to the social movement for redress among survivors of Japanese military sexual slavery. This institutionalized system of sexual slavery forever transformed the lives of an estimated 200,000 Asian girls and young women who were coerced into servicing Japanese troops (1932-1945). For fifty years, survivors kept their wartime experience a secret, but since the early 1990s activists have begun advocating on their behalf and shedding light on their history. From violence and silencing, a vibrant culture of activism and artistic intervention has emerged. This dissertation looks at how survivors, activists and artists utilize performances — embodied practices ranging from protests, tribunals, theatre and dance to testimonial acts — to stage their claims for redress in response to a marginalized and state-suppressed history. . . . The dissertation follows international collaboration among activists alongside the global movement of performance practices. . . . At the nexus of American studies, Asian American studies, performance studies, and gender and sexuality studies, this dissertation offers ways of re-imagining predominantly legal and political understandings of redress and cultural transmission in relation to Asian diasporic communities. It also investigates the relationship between memory and history, particularly how women's performances attend to gaps in historical archives and national narratives.
Moon, Christina Harriet. Material Intimacies: The Labor of Creativity in the Global Fashion Industry. Dissertation Abstracts International: The Humanities and Social Sciences, vol. 72, no. 09, pp. 3804, 2012.
Abstract: This dissertation explores the global fashion industry through Material Intimacies, the social relationships and intimate encounters of new classes of fashion workers in the material and immaterial making of fashion. Countering the impersonal forces of economics and anonymity that often characterize the global fashion industry, this dissertation illuminates the intimacies involved in the everyday work of fashion among new classes of fashion workers. While scholars continue to describe the emergence of the global fashion industry through its global commodity chains and circuits of consumption, this dissertation argues instead for the intimate realms of fashion production: in the affectations for fashion worlds and imaginaries, in the formation of new social relationships and practices which have connected vast garment industries with fashion worlds, and the socialization processes which have inspired new workers into fashion. These fashion workers have refigured the meaning of labor and creativity in their everyday work, the meaning of value in the things they make, and have powerfully shaped new material realities in their forming of new social and cultural worlds. In search of "the global fashion industry," Material Intimacies locates it in the intimate encounters and social relationships which are the global connections that enact and drive the industry. Based on three years of ethnographic field research in New York, Los Angeles, Paris, Guangzhou, and Seoul, and drawn from participant observation, interviews, and social and oral histories, this dissertation explores design studios, corporations, showrooms, factories, and schools to connect the experiences of fashion workers with new forms of creative practice and labor emerging from the global fashion industry. . . . Countering the impersonal forces of economics that reduce the global fashion industry to a world of buyers, sellers, producers and consumers, these fashion workers paint an intimate landscape of ongoing transnational social ties and cultural exchange, challenging the anonymity of how global capitalism operates.
Saysay, Karen-Lyn. A Qualitative Study on Pilipino American Students Relative to their High School Success and Career Choices. Dissertation Abstracts International: The Humanities and Social Sciences, vol. 72, no. 09, pp. 3809, 2012.
Abstract: This research examines the pattern of career choices among first, 1.5, and second generation Pilipino students of immigrant heritage at a high school about eight miles from Downtown Los Angeles, California. This study reveals significant patterns that reflect their parents' immigrant heritage, Ogbu's cultural model of success and other folk theories of success that are shared between the same ethnic background and culture. The influence of the cultural model of success combined with literary works about Asian American students brings forth a better idea of how these immigrant-heritage Pilipino students view and shape their post-secondary plans. The purpose of the study was to examine the pattern of career choices among Pilipino high school students and demonstrate how that pattern reflects the following: 1) The cultural model of their immigrant parents about what success means will be marked through their children's mindset; 2) How the school (environment and peers) is an identifier of academic engagement among and between Pilipino-heritage immigrant and non-immigrants; 3) How family values impact their career decision-making. . . . There was a recurring theme that examined the pattern of career choices among Pilipino high school students. First, the cultural model of their immigrant parents about what success means will be marked through their children's mindset. Second, how the school (environment and peers) is an identifier of academic engagement among and between Pilipino-heritage immigrant and non-immigrants. Lastly, how family values impact their career decision-making. Through this research study, I found that participant rely heavily on their family's decision. Students coped by following their parents' advice. They also have to cope with an expectation of financially supporting the family upon completing their education.
Honma, Todd. Cartographies of Skin: Asian American Adornment and the Aesthetics of Race. Dissertation Abstracts International: The Humanities and Social Sciences, vol. 72, no. 09, pp. 3809, 2012.
Abstract: Cartographies of Skin: Asian American Adornment and the Aesthetics of Race" examines the construction and performance of tattooed bodies as sites of circulating materialities: where art, labor, culture, and ideology converge to "color" our understanding of race and the politics of visuality. Focusing on Asian and Asian American tattoo practices in California and their relationship to the larger Asia-Pacific region, I incorporate interdisciplinary research methods, including archival research, ethnographic field work, visual and discursive analysis, and critical theory, to investigate three case studies: the transnational movement of labor and aesthetics between tattoo shops in San Francisco and Japan; the meanings of diaspora, temporality, masculinity, and post-coloniality within the context of tribal tattooing among Filipinos in the suburbs of Orange County; and the embodied ontologies and performative epistemologies of a Korean American tattooed drag queen and her queer aesthetics of adornment. Some of the key questions that my research addresses include: What are the intersections and transnational dimensions of race and tattooing, particularly when complicated by issues of class, gender, sexuality, and nationality? What type of (real or imagined) cultural heritage do Americans of Asian ancestry try to reclaim through the modification of the body? How do these meanings and symbols transform through the geographic, cultural, technological, and temporal displacement of these customs? By analyzing the body in relation to convergent ideologies and aesthetics of race, space, and place, I locate skin as the site in which to rethink how knowledge of the racial is constructed and transformed through corporeal perception. Ultimately, my project asks us to consider how all bodies are modified in some form or another, thereby destabilizing normativized notions of what is considered "natural" and "normal" forms of cultural and national belonging.

Author Citation
Copyright © 2001- by C.N. Le. Some rights reserved.
Suggested reference: Le, C.N. . "Academic Research: Race/Ethnicity, Immigration, & Asian Americans #8" Asian-Nation: The Landscape of Asian America. <http://www.asian-nation.org/headlines/2012/06/academic-research-raceethnicity-immigration-asian-americans-8/> ().
Short URL: http://www.asian-nation.org/headlines/?p=1844
Tags:

Translate Into Another Language