June 25, 2012
Written by C.N.
As another followup to my earlier "part one" and "part two" posts, the following is a list of recent academic journal articles and/or doctoral dissertations from scholars in the cognitive sciences that focus on race/ethnicity and/or immigration, with a particular emphasis on Asian Americans.
The academic journal articles are generally available in the libraries of most colleges and universities and/or through online research databases. The dissertations records are compiled by Dissertation Abstracts International and copies can be obtained through your college's library or by contacting ProQuest at 789 E. Eisenhower Parkway, P.O. Box 1346, Ann Arbor, MI 48106-1346, telephone 800-521-3042, or disspub@umi.com.
The research listed below focus on the cognitive sciences (parts one and two mentioned above focus on the social sciences and humanities), although many of the studies overlap with the social sciences. Some abstracts were edited for length. As always, works included in this list are for informational purposes only and do not imply an endorsement of their contents. Last but not least, congratulations to my new academic colleagues on being "Ph.inally D.one."
Tran, Nellie. Using Color-Blindness to Understand the Effects of Discrimination on the Well-Being of Asian Americans. Dissertation Abstracts International: Sciences and Engineering, vol. 71, no. 12, pp. 7784, 2011.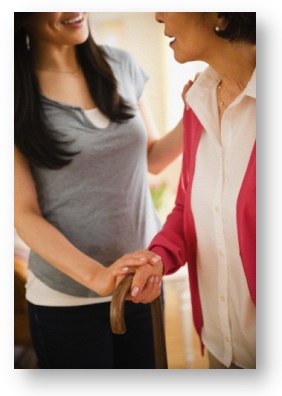 Abstract: The purpose of this study was to bring awareness to the concept of color-blindness in the experiences of discrimination among Asian Americans. This study builds on literature pertaining to Asian American experiences of discrimination by considering the influence of color-blind racial beliefs on the relationship between discriminatory experiences and well-being for Asian Americans. Using web-based survey collection with 141 Asian American participants, results showed that high color-blind racial ideology exacerbates the effect of discrimination on both internalized racism and depression levels. High private regard protected Asian Americans from the negative effect of high exposure to discrimination on depression levels. Consequently, it appears that Asian Americans who believe that the U.S. has achieved a color-blind society may be protected against perceiving discrimination, but are paying the price through decreased psychological well-being. Color-blind individuals may not have the ability to externalize discriminatory experiences on the larger society in the same way that racially conscious individuals may. Therefore, they may internalize the discrimination and blame themselves for the negative experiences of discrimination.
Chan, Wing Yi. A Population-Specific Theory of Asian American College Students' Civic Engagement. Dissertation Abstracts International: Sciences and Engineering, vol. 71, no. 12, pp. 7779, 2011.
Abstract: This is an exploratory study of Asian American college students' civic engagement. Using grounded theory analysis and a population-specific approach, this study discovered the meanings of civic engagement from the perspective of Asian American college students and developed a theory to explain Asian American college students' civic engagement. Semi-structured interviews were used to explore whether family, school, and community would influence participants' decision to participate in civic activities and whether Asian Americans' collective historical, cultural, social, and political experiences would have an impact on their civic engagement. Findings suggest that Asian American college students defined civic engagement as community involvement for two different purposes: 1) to help those who are in need and 2) to create social and systemic change. The theory that I developed includes four categories of facilitators and barriers to Asian American college students' civic engagement. The four categories are 1) structural factors, 2) social capital factors, 3) acculturation gap factors, and 4) identity factors. The theory also identifies five categories of consequences of Asian American college students' civic engagement: 1) career-related skills, 2) leadership skills, 3) social and emotional skills, 4) sense of belonging to school, and 5) knowledge of social issues/commitment to civic engagement. By identifying how contextual factors (i.e. family, peers, school and community) interact with cultural and sociopolitical factors to influence Asian American college students' pathways to civic engagement, the present study sheds light on the complexity of Asian American college students' civic development and suggests that research needs to examine Asian American college students' civic engagement across multiple ecological contexts and consider the cultural and sociopolitical experiences of Asian American college students.
Nguyen, Kathy. Intergenerational Conflict between Emerging Adults and their Parents in Asian American Families. Dissertation Abstracts International: Sciences and Engineering, vol. 71, no. 12, pp. 7732, 2011.
Abstract: Due to a paucity of research, little is understood about the experiences of Asian American emerging adults as they navigate their relationship with their parents. The purpose of the current study was to investigate intergenerational conflict in Asian American families, specifically when emerging adults are living at home with their parents. Acculturation gap, generational status, birth order, gender, and language proficiency were examined as predictors or mediators of conflict. Participants consisted of 350 Asian American emerging adults who were currently living with their parents, who lived with their parents during certain times of the year (e.g., vacations), or who had once lived with their parents as adults. Intergenerational conflict was measured using the Asian American Family Conflicts Scale (Lee, Choe, Kim, & Ngo, 2000) and the Intergenerational Conflict Inventory (Chung, 2001). Acculturation was assessed using the Asian American Multidimensional Acculturation Scale (Chung, Kim, & Abreu, 2004). One-way between-subjects analysis of variance tests were performed to identify group differences in conflict across several demographic factors Correlational and hierarchical multiple regression analyses were performed to study the relationship between the predictors, proposed mediator, and intergenerational conflict. Exploratory statistical analyses were conducted to investigate factors that may predict level of conflict when emerging adults return home after living away for an extended period of time (i.e., boomerang children). A gap in acculturation to White mainstream culture between emerging adults and their parents was found to be the most powerful and consistent predictor of intergenerational conflict and to mediate fully the relationship between generational status and intergenerational conflict. Overall, the findings highlight the multi-faceted and variable nature of intergenerational conflict as it occurs in Asian American families between emerging adults and their parents.
Rivera, Amanda L.Y. Development and Initial Validation of the Biracial Experiences of Discrimination Inventory. Dissertation Abstracts International: Sciences and Engineering, vol. 71, no. 11, pp. 7146, 2012.
Abstract: The purpose of this dissertation was to develop and initially validate an instrument that measures multiracial individuals with Asian and White descent experiences of discrimination. Results from the principal components analysis using data from a web-based sample of 185 multiracial individuals with Asian and White descent yielded a five-factor simple structure of the Biracial Experiences of Discrimination Inventory (B-REDI): Biracial Response to Monoracial Context (6 items), Racial Microaggressions (6 items), Confusion of Interracial Family Relations (4 items), Assumptions of Marginality (3 items), and Internalized Multiracial Racism (3 items). Initial evidences of internal reliability, convergent validity and known-groups validity were found. An evaluation of internal consistency suggested that the B-REDI reflected dimensions of multiracial racism and supported initial evidence of the reliability of the five factors that emerged. In support of convergent validity, multiracial experiences of discrimination were positively correlated with perceived general ethnic discrimination, Asian American racism-related stress, a universal-diverse orientation, awareness and acceptance of others similarities and differences, as well as awareness, sensitivity, and receptivity towards racial diversity and multiculturalism. Also in support of convergent validity, multiracial experiences of racism were negatively correlated with colorblind racial attitudes. Evidence for known-groups validity was demonstrated through statistically significantly higher levels of multiracial experiences reported among multiracial individuals with Asian and White descent (n = 184) than monoracial individuals (n = 325). However, multiracial individuals with Asian and White descent (n = 184) did not report multiracial experiences of racism at a statistically significantly higher level when compared to multiracial individuals of other ethnic backgrounds (n = 263). This finding suggests that having a mixed race background may represent a factor that exerts an overall greater impact compared to the specific ethnic group make-up of an individual. Study limitations as well as research and clinical implications are discussed.
Regalado, Gabriella Ann. Implicit and Explicit Identity, Attitudes and Acculturation among U.S.-Born and First-Generation Latinos and East Asians. Dissertation Abstracts International: Sciences and Engineering, vol. 71, no. 11, pp. 7146, 2011.
Abstract: The purpose of this study was to compare the influence of place of birth upon implicit and explicit identity and ethnic attitudes of 119 U.S.-born and first-generation East Asians and Latinos. The relationships between acculturation, implicit and explicit identity, and attitudes as well as East Asians' and Latinos' explicit perceptions of how their ethnic group are regarded by others were also assessed. This study also analyzed whether first-generation groups, in comparison to U.S.-born groups, had positive implicit attitudes toward their ethnic groups which served as a protective factor against implicit out-group bias towards White Americans. Participants completed two timed Implicit Association Tasks: the Stereotype/Attitude IAT, which required participants to match positive and negative words with ethnic surnames as a measure of their ethnic attitudes, and the Identity IAT, which required participants to match American or ethnic cultural icons to personal pronouns as a measure of identity. Reaction times were measured to assess which pairing was more quickly associated. For identity, results indicated that first-generation and U.S.-born groups implicitly identified with their ethnic identity, but explicitly, first-generation groups significantly identified as more American than did U.S.-born groups. For implicit ethnic attitudes, first-generation groups had significantly more implicit positive attitudes toward their ethnic group than did U.S.-born groups. Acculturation showed no relationship to implicit identity or attitudes. Place of birth appeared to significantly affect one's implicit attitudes and explicit American identity. Practical implications and direction for future research are discussed.
Tan, Edwin T. A Contextual Approach to Understanding Immigrant Asian Fathers' Educational Involvement in their Children's Lives. Dissertation Abstracts International: Sciences and Engineering, vol. 71, no. 11, pp. 7126, 2011.
Abstract: The present study examined work-family experiences of Asian immigrant fathers in relation to their personal well-being, their educational involvement, and their children's school achievement and adaptation. Survey data was collected from 64 immigrant Asian fathers and from 25 teachers of the fathers' 4th-6th grade children. Ten of the fathers also were interviewed. Fathers were predominately Korean, college-educated, and upper-middle class. Children were reported to perform well academically and be well-adjusted to school. Fathers perceived more work-family facilitation than conflict. Facilitation was related to fathers' positive well-being and reports of children's positive school achievement and adaptation. More conflict related to poorer well-being and reportedly poorer school adaptation. Fathers were moderately involved with their children. Greater homework and interpersonal involvement were related to more school enjoyment and better achievement, respectively. Greater direct school involvement was related to higher school anxiety for children. Less acculturated men were less likely to be involved with their children's education and more likely to have less life satisfaction. Asian fathers are not homogenous in their attitudes or behaviors, and their specific cultural values and time in America should be considered when examining this population. Qualitative interviews revealed that, fathers' wives were pivotal in facilitating or hindering their work-family balance by providing support. Fathers had desire to be involved and to mentor. However, they felt loss in the cultural pluralism that fails to provide them guidelines on fatherhood. Fathers' sense of financial responsibility to their families motivated them to do well at work. Those that experienced work-family facilitation were likely to find fulfillment at their work, or learned to draw boundaries between work and family. Those that lacked boundaries often felt frustrated at their ineffective behaviors. Not all conflict was negative in nature, some was the result of intentional greater involvement with their families. Taken together, fathers that perceived work-family facilitation were more likely to be involved and have positive well-being, which were related to children's achievement and adaptation to school. Additionally, less acculturated fathers may face challenges in defining their father role. Results have implications for educational and economic policies that address the lives of immigrant families.
Cale, Chris. A Case Study Examining the Impact of Adventure Based Counseling on High School Adolescent Self-Esteem, Empathy, and Racism. Dissertation Abstracts International: Sciences and Engineering, vol. 71, no. 11, pp. 7116, 2011.
Abstract: This study investigated the effectiveness of Adventure Based Counseling upon high school adolescents. The goals of this study were to (a) explore the effectiveness of ABC Counseling in increasing levels of self-esteem and empathy among adolescents; (b) study the efficacy of ABC counseling in reducing perceived racial discrimination, racist attitudes, or both; and (c) investigate the correlation between self-esteem, empathy, perceived racial discrimination, and racist attitudes as related to the effects of ABC counseling. In addition, the effects of ABC counseling on the school-related variables such as discipline, attendance, and academics, as well as possible outcome differences caused by demographic variables like gender and ethnicity were measured in relation to the effects of the ABC counseling treatment. Finally, this study also gathered descriptive data from participants through survey questionnaires regarding their prior knowledge and sensitivity to other races, their perception of racism occurring at the study site, and their experience in ABC counseling. . . . Results of the study found significant increases for the ABC counseling group in both self-esteem and empathy, and significant decreases in perceived racial discrimination and racist attitudes. In addition, a significant reduction in discipline referrals occurred from baseline to one-month follow-up. An ancillary analysis showed significance for the variables gender and ethnicity: males experienced a significantly greater increase in self-esteem and empathy as compared to females; Latina/os had the most significant decrease in racist attitudes and highest overall scores on the same measure; African Americans possessed significantly higher perceived racial discrimination scores than Caucasians or Latina/os. Limitations existed concerning the sample, instruments, and analysis. . . . Participating in the program also produced significant decreases in both perceived racism and racist attitudes. . . . In addition, the significant negative relationships found between self-esteem and perceived racism, and empathy and perceived racism verified the prediction that increases in self-esteem and empathy would correlate with decreases in racism.
Kanukollu, Shanta Nishi. Exploring Perceptions of Child Sexual Abuse and Attitudes towards Help-Seeking among South Asian College Students. Dissertation Abstracts International: Sciences and Engineering, vol. 71, no. 11, pp. 7091, 2011.
Abstract: In this dissertation study, I examined perceptions of child sexual abuse (CSA) and attitudes towards psychological help-seeking held by South Asian college students living in the U.S. I conducted an online community survey (N = 349) among South Asian college-aged students (age 18-25) who self-identified as South Asian, South Asian-American or with any subethnic group falling under the South Asian category. More specifically, I examined the effects of Asian American Model Minority (MM) endorsement, idealized gender ideology, and acculturation on perceptions of CSA and attitudes towards help-seeking in a sample of South Asian college students across the United States. I found that MM Ideology was a significant predictor of certain types of CSA myths. Higher endorsement of MM Ideology predicted less Blame Diffusion, greater belief in Culture as Protective Factor (for CSA), and greater belief in Lay Theories of Coping. . . . Idealized gender ideology (AMI & AFI) alone was a significant predictor of attitudes towards help-seeking. Thus, a majority of my hypotheses were supported. Overall, the present research findings point towards the importance of cultural context when conceptualizing CSA amongst immigrants in the U.S. The results of this study have important implications for clinicians working with South Asian CSA survivors and their families, community members and organizations addressing issues related to gender violence, colleges interested in developing culturally competent services, and researchers in the areas of clinical and gender psychology.
Chang, Rita. Interpersonal Factors and Suicidal Ideation in Asian American College Freshmen. Dissertation Abstracts International: Sciences and Engineering, vol. 71, no. 11, pp. 7080, 2012.
Abstract: Despite high rates of suicide among Asian American college students, few studies have examined risk factors for the population. The current study focused on suicidal ideation in Asian Americans at a time of transition: the first year of college. The interpersonal changes (social support, social connectedness and family conflict) associated with freshmen year were expected to predict current ideation as well as ideation one year later. Two-hundred and twenty-four college freshmen (149 women and 75 men) participated at Time 1, and 94 of them (62 women and 32 men) returned usable data at Time 2. Results showed that although all three interpersonal factors at Time 1 predicted current ideation, none of them predicted ideation at Time 2. However, once participants were stratified into groups by acculturation levels, different patterns emerged: The suicidal ideation of highly acculturated individuals was more closely tied to feelings of social disconnectedness. The implications are discussed, along with possible strategies for counseling centers to better identify suicidal students.
Cook, Chyneitha A. Experiences and Perceptions of Racism among Minority Students in Doctoral Psychology Training Programs. Dissertation Abstracts International: Sciences and Engineering, vol. 71, no. 11, pp. 7065, 2011.
Abstract: Research on minority students' experiences of racism while completing their doctoral education in psychology is scant. This study explored the subjective experiences and perceptions of racism among racial and ethnic minority individuals currently enrolled in psychology doctoral programs in the United States (U.S.), as well as those of program graduates. A total of 14 participants who self-identified as racial and ethnic minority group members were selected for the study. . . . Through qualitative content analysis, themes emerged under the following seven categories: (1) general experiences of racism within everyday life, (2) experiences of racism within the education system, (3) general experiences within psychology doctoral programs, (4) aspects of psychology doctoral programs in which experiences of racism might possibly occur, (5) incidents of racism specific to psychology doctoral programs, (6) future and anticipated experiences within psychology doctoral programs, and (7) themes that transcend the categories of questioning. Findings indicated that racism does exist in psychology doctoral programs in the U.S., in several different forms. The results also suggest that incidents of racism in psychology doctoral programs may be related to participants' experiences of everyday racism and their prior experiences with racism in the education system, prior to entering their doctoral programs. A discussion was offered, outlining possible ways to combat racism in psychology doctoral programs, to increase student and faculty awareness of the problem, and to create more of a supportive environment for students when completing their psychology doctoral degree programs.
Thikeo, Manivone. Cambodian and Laotian Americans' Cultural Values and Attitudes Toward Seeking Professional Psychological Services. Dissertation Abstracts International: Social Sciences and Humanities, vol. 71, no. 11, pp. 6686, 2011.
Abstract: Several studies have reported that Asian Americans, including Cambodian and Laotian Americans, tend to under utilize mental health services, both inpatient and outpatient although they display high levels of psychological problems related to significant psychological trauma experienced in their native land or while living in refugee camps. Underutilization may not be related to the lack of need but it may relate to cultural factors such as shame and stigma as well as acculturation and lack of health insurance. Although some Asian American research about help seeking exists, no previous research has specifically addressed this question with a Cambodian and Laotian population. This study was designed to investigate demographic and acculturation variables that might help understand why. This study used data from 108 Cambodians and Laotians adults (18+) living in Rhode Island. Participants completed (1) a demographic questionnaire sheet; (2) the Sin-Lew Asian Self Identity Acculturation Scale (AS-ASIA); (3) the Attitude Toward Seeking Professional Psychological Help Scale (ATSPPHS). Results show that only one demographic variable, gender, demonstrated a robust relationship with help seeking, with females being significantly more likely than males to recognize the need for help, have less stigma about seeking help, be more open to discussing problems and more confident that professional services would be of assistance. In contrast, neither age, nor education having health insurance was significantly related to help seeking. Level of acculturation was strongly related to help seeking, contributing, in hierarchical regression analyses, unique variance over and above the set of demographic variables. Further, acculturation was related to two specific dimensions of help seeking (e.g., openness to discussing problems and confidence in professional help). A discussion of tailoring change efforts to these particular dimensions as well as females is offered as useful in engaging Laotian and Cambodian populations. Further, females are not only likely to seek help but they are also able to influence others, especially males, to seek help through their traditional role as a "wives and mother." Limitations of this research are discussed and suggestions made for future research efforts.
Koresko, Heeyoung Jane. Korean American Cancer Narrative and Support Group Experience. Dissertation Abstracts International: Sciences and Engineering, vol. 71, no. 09, pp. 5777, 2011.
Abstract: This study explored the experience of first generation monolingual Korean- American breast cancer patients participating in a Korean-language cancer support group. The principal goals were to identify culture-specific themes in participants' cancer narratives and examine the applicability of an existing service model, which was based primarily on studies of white, middle-class, English speaking, unmarried women. The data were generated through narrative accounts of a five-participant case study utilizing semi-structured interviews and two supplemental questionnaires. Findings from the study indicate that older Korean-born immigrant women often have difficulty exercising agency in a medical context, and often did not recognize a need for basic information about their diagnosis and treatment. The language-specific support group served to dispel despair and isolation among the Korean-American women, but failed to address deeper psychological issues including the women's passive behavioral response to the medical setting. Finally, participants of this study had extensively utilized the spiritual resources that are widely available in Korean-American communities for coping with their cancer. These results illustrate the influence of a traditional culture mindset that discourages questioning medical authority, the impact of language barriers in medical settings, and cultural resources of spirituality in coping with cancer diagnosis and treatment.
Yamada, Rika. Spirituality and Psychological Well-Being among Asian American Breast Cancer Survivors. Dissertation Abstracts International: Sciences and Engineering, vol. 71, no. 09, pp. 5810, 2011.
Abstract: Breast cancer is the most common cancer and the second leading cause of cancer-related death in women across all races and ethnicities. Despite steady improvement of survival rates, disparity in survivorship persists in Asian American women, as does the understanding of their breast cancer experience. Although there is a growing body of literature showing positive associations between spirituality and psychological well-being, little is known of Asian Americans, particularly among its ethnocultural subgroups. In fact, studies involving Asian breast cancer survivors with sizable, distinctive ethnic subgroups for statistically meaningful comparative analysis are almost non-existent; and therefore, warranted. The present study examines the impact of spirituality, as well as its predictability on psychological well-being, among multiple ethnic subgroups of Asian breast cancer survivors in the United States. Two hundred and six women within 1-5 years of a breast cancer diagnosis and currently cancer free participated in a cross-sectional design utilizing mailed-in questionnaire or telephone survey in English, Korean or Mandarin. . . . Statistically significant between-group variation existed in almost all psychological well-being outcomes (p < .0001), and in relation to spirituality (p < .01). More importantly, Filipino Americans showed a statistical significance in the association between spirituality and psychological well-being (p < .05), which became insignificant when assessed in aggregate. The final model accounted for 42.0% of the total variance in psychological well-being, with acculturation, income, cancer stage, and number of comorbidities as statistically significant predictors (p < .05). Lastly, spirituality predicted psychological well-being, yet the probability was not statistically significant. The current study proffers significant clinical and research implications by demonstrating the importance of cultural and contextual distinction among Asian subgroups to ensure culturally congruent and sensitive efforts in increasing psychological well-being.
Kim, Chong Y. Examining the Influence of Relational Demography and Cultural Values on Leader Member Exchange in Asian American Employee and White Manager Dyads. Dissertation Abstracts International: Sciences and Engineering, vol. 71, no. 09, pp. 5833, 2011.
Abstract: To gain a clear understanding of the factors that predict the most important relationship Asian American employees can have in the workplace, this study tested a comprehensive model of race as relational demography and LMX, with actual and perceived similarity in collectivism as the explanatory variable. Collectivism was hypothesized to influence the "other-interest" dimension of reciprocity, which was expected to predict the LMX of Asian American employees. Due to non-independence in the employee and manager responses, four multilevel models were conducted to test the actor partner interdependence model (APIM) using data from 51 Asian American employee-White manager (same race) and 73 White employee-White manager (different race) dyads. For same and different race dyads, perceived similarity in collectivism had a positive actor effect on both employee and manager reported LMX. For Asian American employees, perceived collectivism of their manager had an actor effect on their LMX. Since Asian American employees were significantly more collectivistic than their White counterparts, this suggests that the manager's collectivism a however perceived a is a salient factor in determining the quality of the relationship. Contrary to hypothesis, LMX of same race dyads was not significantly higher than those of different race dyads. On the whole, the relationship quality of the sample was high. As for reciprocity, for same and different race dyads, mutual-interest had a positive actor effect on employee and manager LMX. For White employees, self-interest had a negative actor and partner effects on their LMX, while for managers of Asian American employees, there was a partner effect of mutual-interest on their LMX. Other-interest did not predict the LMX of Asian American employees, raising the question of the role that organizational context plays in reciprocity between employees and managers.
Vindua, Kristine I. The Relationship between Acculturation and Adherence to Cultural Values and its Effect on the Mental Health of Philippine-Born and U.S.-Born Filipino Americans. Dissertation Abstracts International: Sciences and Engineering, vol. 71, no. 10, pp. 6455, 2011.
Abstract: This study examined the relationship between acculturation and adherence to cultural values and its effect on the mental health of Philippine-born and U.S.-born Filipino Americans. Socio-demographic information was gathered; and level of acculturation, adherence to Asian cultural values, and mental health were measured from a sample of 96 Philippine-born Filipino Americans (FAs) and 116 U.S.-born FAs. Pearson correlations were conducted to determine the relationship between selected socio-demographic variables, acculturation, adherence to cultural values, and mental health. A hierarchical regression was conducted to identify predictors of mental health. Results indicated that acculturation was not a predictor of mental health for both Philippine-born and U.S.-born FAs. However, adherence to cultural values of collectivism and emotional self-control were predictors of mental health for Philippine-born FAs, while educational level and adherence to the cultural value of conformity to norms were predictors for U.S.-born FAs. The clinical implications of this study's findings are discussed along with suggestions for future research.
Grammas, Debbie L. Perfectionism, Societal Messages, Gender Role and Race as Correlates of Male Body Image. Dissertation Abstracts International: Sciences and Engineering, vol. 71, no. 10, pp. 6465, 2011.
Abstract: Many men experience psychological distress as they try to obtain the ideal body as constructed by society. . . . Research indicates that body dissatisfaction is increasing in males and even young boys are experiencing body image dissatisfaction. Men with body image concerns are at risk for low self esteem, eating disorders, use of steroids, anxiety and depression. Perfectionism and gender role socialization have been related to a drive for muscularity in men. In addition, viewing images of muscular men and reading fitness magazines have been linked to body dissatisfaction in men. While the relationships between perfectionism, internalization of ideal standards transmitted by the media, and gender role conflict have been examined with body image dissatisfaction in men, no studies have linked these variables together in a single model. . . . Results indicated that identifying as an Asian American, socially prescribed perfectionism, and internalization of societal messages were significant positive predictors of muscle dissatisfaction. Higher levels of socially prescribed perfectionism and internalization of societal messages were related to higher levels of dissatisfaction with the amount of one's body fat. None of the variables examined served as a predictor for height dissatisfaction. Gender role conflict did not serve as a moderator in the relationship between the variables and male body image dissatisfaction
Zhang, Yanyan. A Cross-Cultural Study of Crime Judgment. Dissertation Abstracts International: Sciences and Engineering, vol. 72, no. 03, pp. 1843, 2011.
Abstract: The current research addressed three possible mechanisms through which culture shapes individuals' crime judgments: beliefs about punishment functions (i.e., individuals' motives in punishing), endorsement of moral foundations (i.e., individuals' beliefs about what is morally right or wrong) and cognitive styles (i.e., individuals' modes of thought and their social-cognitive tendencies). In two studies, the cultural effects on crime judgments were examined in four different ways: cultural priming, cross-ethnic comparisons, cross-country comparisons, and individual differences. In Study 1, bicultural Asian American (N=213) and European American (N=118) college students underwent cultural priming, performed computer-based cognitive tasks, read legal violation scenarios, and completed various surveys and questionnaires. Study 2 directly compared American college students (N=331) from Study 1 to Chinese (N=295) college students in China. . . . As hypothesized, Chinese held stronger negative attitudes toward the criminal if the victim was an ingroup member. American people, however, reacted more negatively if the victim was a stranger. The individual-differences approach also confirmed the above findings in that the interdependent self-construal was related to more negative attitudes toward crimes related to the "ingroup" moral foundation. In addition, as shown by moderated-mediation analysis, individual differences in crime judgments were explained by individual differences in endorsement of the "ingroup" moral foundations, especially when the crime involved an ingroup member. Finally, culture also influenced individuals's crime judgments related to the "authority" moral foundation. Supporting my hypothesis, Chinese held stronger negative attitudes toward the criminal if the victim was an authority figure. Americans, however, reacted more negatively if the victim was a person sharing a similar social status.
Devdas, Neetha R. Child Sexual Abuse Myth Acceptance among South Asian American Men and Women. Dissertation Abstracts International: Sciences and Engineering, vol. 72, no. 04, pp. 2458, 2011.
Abstract: In the present study, an attempt was made to determine whether differences existed between South Asian American men and women in their acceptance of child sexual abuse myths. Differences were examined based on gender, levels of acculturation, and past histories of child sexual abuse. The Child Sexual Abuse Myth Scale (Collings, 1997), the Suinn-Lew Asian Acculturation Scale (Suinn, Rickard-Figueroa, Lew, & Vigil, 1987), and a demographic questionnaire were administered on an Internet survey website to participants recruited through advertising on a social networking website. One-hundred and forty-seven participants, including 93 women and 54 men, were included in the final results. An independent samples t-test showed significant differences between South Asian American men and women in their attitudes toward child sexual abuse. An independent samples t-test and a Pearson product-moment correlation coefficient with a scatterplot showed no significant differences in acculturation and past history of child sexual abuse on child sexual abuse myth acceptance.
Obata, Stanley. Organization and Power: How Japanese Americans were Affected by the Internment Camp Experience. Dissertation Abstracts International: Sciences and Engineering, vol. 72, no. 05, pp. 3101, 2011.
Abstract: The purpose of this study was to find answers to questions of how the internment experience affected the Japanese American participants in their lives socially, economically, and psychologically. A qualitative research methodologically was used in this study, utilizing an interview approach, with the reporting of the results presented by the repeating ideas and themes. The interview guide was constructed to support each participant's sharing of specific, personal internment experience. Each participant was given a detailed explanation of the research project. The interviews were scheduled and conducted in the participant's home or a comfortable place that he or she selected. In some cases, the interviews were conducted by telephone. Approximately 20 to 25 participants were used to conduct this study. The review of the literature described many instances where the participants had been adversely affected in negative manners. A historical account of the internment experience through the eyes of the participants was revealed to show that they had, in fact, been victims of racial discrimination. During the period in United States history of World War II, wartime hysteria, negative propaganda, and anti-Japanese sentiment most definitely resulted in the ill- mannered effect that the participants experienced. The results of this study were found to correspond to the findings in the review of the literature, and the themes and ideas expressed by the participants were similar in nature. Some of the limitations of this study were the number of participants interviewed, defense mechanisms such as repression used by the participants to protect their emotional well-being, and the unwillingness to talk genuinely about a subject that had been a tragic reminder of their past. Many of the Japanese Americans who were placed into internment camps have passed away as well, so it would be impossible to recover their stories, except through second-hand sources.
Olmos, Natasha Thapar. Public Stigma towards Mental Illness among South Asians in the United States and India. Dissertation Abstracts International: Sciences and Engineering, vol. 72, no. 05, pp. 3102, 2011.
Abstract: The aim of this study was to examine stigma towards depression and psychosis among South Asians in the U.S. and India (N=462). Two theoretical models were applied, the attribution model and a shame-based model. Univariate differences were examined for each variable in the models and path analysis was used to test model fit. Results indicated that in both countries, the models under study fit the data well. Additionally, shame may be a particularly salient construct among South Asians in the U.S. This study provides preliminary evidence of relevant stigma variables among South Asians.
Tiwari, Ashmi. A Comparison of the Parenting Perceptions of Indian Americans and Caucasian Americans. Dissertation Abstracts International: Sciences and Engineering, vol. 72, no. 05, pp. 3107, 2011.
Abstract: The Parent Development Theory (PDT) was developed as a means to conceptualize the parenting perceptions of both parents and non-parents. The PDT, and related assessment instruments, identify six core characteristics that delineate behaviors that parents believe are important and one set of behaviors which are negative or not important. They consist of Bonding, Discipline, Education, General Welfare and Protection, Responsivity, Sensitivity, and Negativity. The present study assessed the parenting perceptions of 119 Indian Americans from the New York, New Jersey, Pennsylvania Metropolitan areas and compared them with a group of 99 Caucasian Americans. . . . Significant differences in parent ratings on the Negativity subscale were found between Indian Americans and Caucasian Americans generally, as well as when generation and acculturation level were accounted for. No significant differences in responses were found between Indian Americans and Caucasian Americans on the Bonding, Discipline, Education, General Welfare and Protection, Responsivity, and Sensitivity subscales. Overall significant differences in parent ratings, based on gender, were found on the Responsivity, Sensitivity, and Negativity subscales. No significant differences were found in parent ratings, based on gender, on the Bonding, Discipline, Education, General Welfare and Protection subscales. Significant differences were found in parenting perceptions of the Education subscale were found between males and females when culture was accounted for. However, no significant differences in parent ratings were found between males and females when gender was accounted for on the subscales of Bonding, Discipline, General Welfare and Protection, Responsivity, Sensitivity, and Negativity. Overall, the present study has a number of implications for the field of school-clinical psychology. For example, this study may aid clinicians in understanding the culture of their client, how parenting perceptions of others may differ from their own, and how Indian Americans may value parenting skills relative to Caucasian Americans. In the end, cultural differences among clients and between clients and clinicians need to be fully appreciated by the professional community in order for services to be effective.
Gong, Fang, Jun Xu, Kaori Fujishiro, David T. Takeuchi. 2011. "A Life Course Perspective on Migration and Mental Health among Asian Immigrants: The Role of Human Agency." Social Science & Medicine 73:11:1618-1626.
Abstract: The relationship between human agency and health is an important yet under-researched topic. This study uses a life course perspective to examine how human agency (measured by voluntariness, migratory reasons, and planning) and timing (measured by age at immigration) affect mental health outcomes among Asian immigrants in the United States. Data from the National Latino and Asian American Study showed that Asian immigrants (n=1491) with multiple strong reasons to migrate were less likely to suffer from mental health problems (i.e., psychological distress and psychiatric disorders in the past 12 months) than those without clear goals. Moreover, Asian immigrants with adequate migratory planning had lower levels of distress and lower rates of 12-month psychiatric disorders than those with poorly planned migration. Compared with migrants of the youngest age category (six or younger), those who migrated during preteen and adolescent years without clear goals had higher levels of psychological distress, and those who migrated during adulthood (25 years or older) were less likely to suffer from recent depressive disorders (with the exception of those migrating for life-improving goals). Furthermore, we found that well-planned migration lowered acculturative stress, and multiple strong reasons for migration buffered the negative effect of acculturative stress upon mental health. Findings from this study advance research on immigrant health from the life course perspective by highlighting the effects of exercising human agency during the pre-migration stage upon post-migration mental health.
Liang, Juily Jung Chuang. The Process of Decentering: A Phenomenological Study of Asian American Buddhists from the Fo Guan Shan Temple Buddhist Order. Dissertation Abstracts International: Sciences and Engineering, vol. 72, no. 07, pp. 4323, 2012.
Abstract: The current study is an empirical exploration of the Buddhist phenomenon of decentering (letting go of the ego as described in the Four Noble Truths). The researcher explored decentering as a personal process of being open to change in one's daily Buddhist practice, whereby a person learns to be less attached to worldly experiences, hence reducing suffering that comes with a conditioned mind. A psychological approach underscored by empirical and transcendental phenomenologies was utilized to describe the essence of decentering: 1) criterion sampling to select 6 members of a Buddhist temple in Southwestern United States, 2) in-depth interviewing, and 3) phenomenologically-grounded data analytic techniques. Results showed the process of decentering is a multifaceted experience. It paralleled millennia-old Buddhist training guidelines for achieving decentering: 3-fold training of morality, meditation and wisdom. Conation was an essential component that pervaded the entire process of decentering. Participants gradually reshaped their habitual schema to spiritual schema. Conation served to drive decentering's mechanism of change, metacognition. Participants focused on changing the way they related to their thoughts over time rather than changing the contents of their thoughts. The pursuit of mental well-being through the use of decentering-related interventions has far-reaching implications for clinical research, training and practice.
Lee, Noelle. The Internalization of the Model Minority Stereotype in Asian American Adolescents and its Psychological Implications. Dissertation Abstracts International: Sciences and Engineering, vol. 72, no. 07, pp. 4351, 2012.
Abstract: The Model Minority image cast upon Asian Americans, specifically Asian American youth today can create psychological implications for them, in that there is a huge discrepancy in what may be their harsh reality and then with what is expected from
them. Some psychological implications can include but may not be limited to: mental health disorders such as depression and anxiety and may affect decisions for choices such as drug use and gang involvement. Within looking at this issue, we may find that for some of the youth, the Model Minority in combination with their cultural values such as bringing honor and pride for family, or the importance of education, may have been
internalized and could potentially manifest itself in a psychological disorder. In order to understand Asian American families, particularly Asian American adolescents, it is important to consider issues related to immigration, generational issues, acculturation, conflict of ideas and values, language, identity development and racism.
Der Bing, Clifton Michael. The Influences of General Perfectionism, Chinese Cultural Values and Acculturation on Depression among Chinese-American College Students. Dissertation Abstracts International: Sciences and Engineering, vol. 72, no. 10, pp. 6380, 2012.
Abstract: The present study investigated the influences of general perfectionism, Chinese cultural values and acculturation on depression among 122 Chinese-American college students at a state university located in the San Francisco Bay Area of California. The results from a linear multiple regression indicated that the three independent variables collectively and significantly explained 22% of depression. A step-wise regression revealed that general perfectionism was the strongest significant predictor for depression, while Chinese cultural values constituted the second highest significant predictor. Acculturation, by contrast, was not found to significantly predict depression. The current study contributed to cultural research by proposing that general perfectionism has a moderately strong significant influence on depression among Chinese-American college students, while Chinese cultural values has a significantly weak influence. The current research supports the importance of clinical psychologists being attentive to factors that may influence depression (e.g., perfectionism, Chinese cultural values) among this ethnic student population, while also respecting these students by providing culturally sensitive methods of counseling. The final section reviews the limitations to the current study as well as the future research possibilities.
Li, Robin. Assessing Racial Identity Attitudes in Asian American Adults: Exploring Factor Structure, Generational Differences, and Ethnic Differences. Dissertation Abstracts International: Sciences and Engineering, vol. 72, no. 10, pp. 6391, 2012.
Abstract: Current racial identity development theories assume similar responses to cultural oppression across all non-dominant racial groups. Considering the unique racialization experiences of Asian Americans in the United States, one would expect that there would be some differences between Asian American racial identity development processes and those of other People of Color. Furthermore, because of the great diversity within the designation "Asian American," one would expect to find important differences in racial identity development processes based on variables such as generational status and ethnic background. In an effort to refine racial identity theory and assessment as it pertains to Asian Americans, an exploratory factor analysis was conducted on the People of Color Racial Identity Attitude Scale (PRIAS) responses of 673 Asian American adults between the ages of 18-61. . . . In the exploratory factor analysis, four factors emerged These factors were roughly equivalent to the racial identity statuses represented on the original PRIAS scoring key, which seems to support the assumption that racial identity development processes are similar for most non-dominant racial groups regardless of racial group membership. There were also some discrepancies between the two factor structures, however, which may illustrate unique aspects of Asian American racial identity development. Results of the MANOVA and its post-hoc tests indicated that Racial Discomfort and Re-Examination attitudes differentiate Asian American adults across generational status, with immigrant Asian Americans experiencing lower levels of Racial Discomfort and Re-Examination than both American-born Asian Americans and 1.5-generation Asian Americans. These results suggest that Asian American racial identity development theories may be enhanced through further research on how immigrants' experience of oppression may differ from those of other Asian Americans. No differences based on ethnic background were found in the present study.
Brozyna, Angelica. The Association of Acculturation with Perceived Patient-Centered Cultural Sensitivity and Patient Satisfaction among a National Sample of Ethnic and Racial Minorities. Dissertation Abstracts International: Sciences and Engineering, vol. 72, no. 10, pp. 6411, 2012.
Abstract: The present study was designed to (a) explore the relationships among patient satisfaction, acculturation (i.e., level of identification with the dominant society and with one's ethnic culture), and the three components of patient-centered culturally sensitive health care (i.e., patients' perceived levels of patient-centered cultural sensitivity displayed by their health care providers, office staff, and the physical environment and policies at their health care site), and (b) examine whether these relationships differ in association with race/ethnicity, income, generation status, number of clinic visits in the past year, type of clinic utilized, and self-reported quality of health. Participants consisted of a low-income skewed sample of 1,036 health care patients who were part of a research project to assess patient-centered culturally sensitive health care at health care sites in different locations across the nation. This study provided evidence of significant positive relationships between patients' level of identification with their ethnic culture and patient-centered culturally sensitive health care for Hispanic/Latino and non-Hispanic White American patient participants. Significant positive relationships were also found between patients' level of identification with the dominant society and patient-centered culturally sensitive health care for Asian American/Pacific Islander and non-Hispanic White American patient participants. Findings also indicated racial/ethnic differences in the components of patient-centered culturally sensitive health care that predicted patient satisfaction. . . . Therefore, findings from this study provide support for the importance of assessing acculturation and considering racial and ethnic differences when conducting culturally sensitive health care research. Conducting such research in private practice and hospitals settings seems particularly needed.
Yee, Curtis Kenmun. How Minorities Perceive and React to Interracial Relationships: Qualitative, Survey and Experimental Evidence from Asian-American Men. Dissertation Abstracts International: Sciences and Engineering, vol. 72, no. 10, pp. 6443, 2012.
Abstract: Asian-American women date and marry Whites about 3 times the rate of Asian-American men. Given this imbalance, I am interested in the perceptions and reactions of Asian-American men, a group that is "left behind." From previous studies, I suggest that Asian-American men experience three kinds of threat: 1) The threat of competition (scarcity in the dating pool), 2) a threat to their culture (that they are subordinate to Whites), and 3) a threat to their masculinity (that they are not as manly or attractive as Whites). In this dissertation, I conducted focus groups to see if Asian-American men perceive this imbalance in terms of the three threats. In the survey portion, I looked at how their attitudes related to measures of group identity, racism, self-esteem etc. Finally, in the experiment portion, I found that Asian-American men experienced stereotype threat to their masculinity, in the form of doing fewer push-ups, after being exposed to interracial couples. Qualitative and quantitative support for the three threats was found. While interracial romance is a positive thing, the gender asymmetry may be an extension of existing racial inequalities, and that may cause resentment from the minority ethnic group, as well as social marginalization.

Tags:

Translate Into Another Language

Rules for Comments

All submitted comments are first reviewed before appearing on the site. Constructive disagreement and intelligent debate are fine and encouraged. Comments that contain personal attacks, excessive profanity, spam or are blatantly offensive, slanderous, threatening, racist, or irrelevant to the topic are not and will be edited out or deleted, along with duplicate comments posted to multiple articles.
Copyright © 2001- by C.N. Le. Some rights reserved.
Suggested reference: Le, C.N. . "Academic Research: Race/Ethnicity, Immigration, & Asian Americans #9" Asian-Nation: The Landscape of Asian America. <http://www.asian-nation.org/headlines/2012/06/academic-research-race-ethnicity-immigration-asian-americans-9/> ().
Short URL: http://www.asian-nation.org/headlines/?p=1847