May 7, 2012
Written by C.N.
Here are some more announcements, links, and job postings about academic-related jobs, fellowships, and other opportunities for those interested in racial/ethnic/diversity issues, with a particular focus on Asian Americans. As always, the announcements and links are provided for informational purposes and do not necessarily imply an endorsement of the organization or college involved.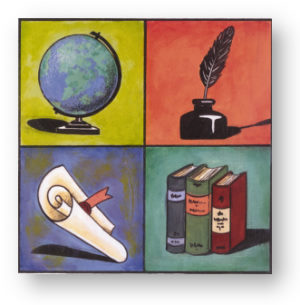 Call for Papers
The 2012 North American Chinese Sociologists Association (NACSA) Annual Conference
Denver, Colorado, August 16, 2012

The 2012 NACSA Annual Conference will be held on August 16th in Denver, Colorado, following the great tradition of our association to hold a one-day mini-conference prior to the annual meetings of the American Sociological Association (August 17-21, 2012). The aim of this year's conference is broadly defined to be two-fold: to promote scholarly research on Chinese society, culture, economy, and immigrant life in the greater Chinese Diaspora, and to continue building bridges and guanxi among scholars of Chinese heritage and non-Chinese ancestry in North America, Asia, and other parts of the world.

Theme(s)
The themes of this year's conference are open. We call for submissions of regular papers/panels and will let themes emerge from the submissions. We encourage scholars and graduate students from mainland China, Hong Kong, Taiwan, and the greater Chinese Diaspora to submit papers/panels in either English or Chinese.

Sessions
The 2012 mini-conference plans to hold 8 concurrent sessions and a plenary session.

Submission Deadline: Early May, 2012 (email hao@jhu.edu if you need more time). Submit your paper or abstract via email to: Lingxin Hao (hao@jhu.edu).

Individual papers: Complete papers or paper abstracts will be considered. Paper abstracts may be 1-2 pages but must contain sufficient detail and evidence of timely completion for the program committee in its decision making. Papers to be presented at the ASA are eligible for this submission. List the authors' and coauthors' names, organizational affiliations, and email addresses.

Panels: Any NACSA member can organize a panel. Each panel should consist of three presenters and a discussant. The panel organizer must submit a proposal specifying the theme of the panel along with the
summaries/abstracts of the papers selected. List all panelists' names, organizational affiliations, and email addresses.

Submissions may be in English or in Chinese. The program committee assumes that the language used in individual papers/abstracts or panel proposals would be the same as the language used in presentation at the
annual conference. Papers should be formatted in Word or pdf and sent as an attached file.

Acceptance Announcement: Mid May, 2012
Email announcements to all organizers/discussants/authors about the tentative panels to which their presentations are assigned. A formal acceptance letter will be provided to all the authors for their
travel funding application and/or visa application purposes.

Visit http://www.nacsa.net/ for a tentative annual conference program after June 15 of 2012.

Full Paper Submission Deadline: August 1, 2012
A full paper is to be submitted to the organizer/presider/discussant of the assigned session.

Contact Persons:
Professor Lingxin Hao
President of NACSA
Department of Sociology
Johns Hopkins University
3400 N. Charles Street
Baltimore, MD 21218, U.S.A.
Tel. 410-516-4022; Email hao@jhu.edu

Registration Fee
The registration fee for each participant is US$15 for regular and associate members, US$10 for students. Fees may be paid in form of a personal check or a bank draft, payable to "NACSA," via regular mail prior to Augest 1, 2010 or on site in Atlanta. Checks should be sent to the treasurer: Professor Yang Cao, Department of Sociology, 9201 University City Blvd., Charlotte, NC, 28223, U.S.A.

Travel Funds
All participants will be responsible for their own traveling to and from the conference. NACSA would be happy to assist you in applying for travel funds.

Membership Renewal
Current members should renew their 2011 membership. The membership fee is $15 for regular member, $10 for associate member, $5 for student member, and $300 life-time member. Both current and new members may fill out their membership forms (see attached) and mail them with their membership dues in checks or bank drafts, payable to "NACSA," to Professor Yang Cao, Department of Sociology, 9201 University City Blvd., Charlotte, NC, 28223, U.S.A.
7th Summer Institute on Global Migration and Health
Los Angeles, California, USA
June 25-29, 2012

The 7th Summer Institute on Migration and Global Health is an international event that offers researchers, faculty, graduate students and professionals working with migrant communities around the world, a unique opportunity to learn about different health issues that affect mobile populations. International experts will present on the relationship between migration and global health from public health, public policy, and social science perspectives.

The five-day course includes a combination of lectures, workshops, and field trips, offering an exceptional opportunity to learn and to create professional networks.

Date: June 25-29, 2012
Place: Monday- Wednesday: The California Endowment, Los Angeles Conference Center
Thursday: University of California Los Angeles
Friday: Consulate of Mexico in Los Angeles

Registration Fee: Early Registration (by May 28th): Students $290, Professionals $450
After May 28th: Students $350, Professionals $540
Poster session: Deadline to submit abstracts to Liliana.Osorio@sdcounty.ca.gov: May 14, 2012

The event will be in English. For more information and to register please visit our website.
Concentric: Literary and Cultural Studies, a refereed scholarly journal based in Taipei, Taiwan, is planning a special issue on Asian American Studies.

Concentric: Literary and Cultural Studies
Vol. 39 No. 2 | September 2013

Special Topic Call for Papers: "Phantom Asian America"
Deadline for Submissions: January 31, 2013

Since its emergence in the late 1960s, Asian American studies has gained ground in the academy, and yet the term "Asian America"itself remains in doubt. Where is Asian America? Who are Asian Americans? What constitutes Asian American experience and who is qualified to speak for and about Asian Americans? Why does "Asian American" remain an appealing identity category despite its inherent vagueness?

The special topic "Phantom Asian America"invites essays that probe into histories, literatures and other modes of cultural expression to reflect on the making and meaning of Asian America. We invoke the image of the "phantom" to highlight not only the instability and permeability of Asian America but also the haunting power and affecting forces of Asian American experiences.

Issues of concern may include: Is Asian America a "phantom" entity? How has the presence of Asian Americans as "spectral" others infiltrated Asia and America and caused changes in social structures and cultural coalitions? Is "Asian American" (as both an identity category and an instituted discipline/discourse) haunted by its own ghostly others? Who are the "phantom figures" occupying the margins of Asian America and what are their stories? With what strategies could we excavate the "phantom histories"-histories repressed and untold-about Asian America?

"Phantom Asian America"also welcomes articles that meditate on the "phantastic" lure of Asian American identity in transnational contexts. How have Asian American cultures been circulated and received around the globe? How could we re-appraise Asian American histories and cultures in a world of shifting borders and
transnational links? What does it mean to teach and undertake Asian American studies outside the United States, especially in Asia? Is "Asian American" a substantive presence in Asia or a phantom of Asia's desire for globality? This special topic encourages contributors to move beyond a narrowly defined Asian America to explore its "phantomistic" circumferencesand permutations, with attention to the networks of power and affect between, as well as beyond, Asia and America.

Concentric: Literary and Cultural Studies is a peer-reviewed journal published two times per year by the Department of English, National Taiwan Normal University, Taipei, Taiwan. Concentric is devoted to offering innovative perspectives on literary and cultural issues and advancing the transcultural exchange of ideas. While committed to bringing Asian-based scholarship to the world academic community, Concentric welcomes original contributions from diverse national and cultural backgrounds.

Each issue of Concentric publishes groups of essays on a special topic as well as papers on more general issues. The focus can be on any historical period and any region. Any critical method may be employed as long as the paper demonstrates a distinctive contribution to scholarship in the field. Please visit our website for more information and submission guidelines.
Dear Supporters,

Please take a few seconds to sign a letter of support to bring attention to faculty, Committee for Educational Policy, and administration the importance of Asian American Studies at Williams College by clicking here and forwarding this to your respective organization.

I am emailing you on behalf of the Campaign for Asian American Studies at Williams. As a member of the AAPI community, I am asking you for your support of our efforts.

We understand the lack of resources available on this campus, but after more than 20 years of fighting to stabilize this intellectual endeavor at Williams only to feel from both administration and faculty that this study is not a priority. We are willing to work with the administration and the CEP to institutionalize AA Studies in the curriculum either by creating a separate program or to combine with an already existing department. We need your support to show the faculty and administration that there is widespread support for AA Studies. If we can prove to them that individuals outside of the Williams community see its significance in the Williams curriculum, they will be more likely to open up to our suggestions as we work together towards our goal.

AA Studies is an ethnic study, not an area studies such as Asian Studies. The understanding of the Asian American experience both in America and across the globe is a legitimate and growing intellectual field since the 60s. We are trying to convince the CEP, administration, and faculty to recognize its significance given our current resource-limited situation. We cannot do this without your and your organization's help. The Asian American experience includes a broad group of individuals including South Asians, South East Asians, East Asians, and those from the Middle East.

We need your and your organization to help stand with us. It only takes one electronic signature from each person in your organization for us all to make a difference in the Williams curriculum. Please forward this email to your organization at large. If you would like more information about what we are all about, please check out aastudieswilliams.wordpress.com. Also, please urge your members to sign our petition here.

Thank you.
Campaign for Asian American Studies at Williams
OYCF Teaching Fellowships 2012-13

The Overseas Young Chinese Forum ("OYCF"), a non-profit organization based in the United States, is pleased to announce that it is now accepting applications for its Teaching Fellowships, which sponsor short term teaching trips by overseas scholars or professionals (Chinese or non-Chinese) to universities or other comparable advanced educational institutions in China. The subjects of teaching include all fields of humanities and social sciences, such as anthropology, art, communication, economics, education, geography, law, literatures, philosophy, political science, sociology, etc.

OYCF will grant thirteen fellowship awards to support short term teaching trips during the Academic Year of 2012-13, including five OYCF-Ford fellowships in the amount of $2,500 each and nine OYCF-Gregory C. and Paula K. Chow fellowships in the amount of $2,000 each. The application deadline is August 15, 2012. Awards will be announced on September 15, 2012.

If you have a Ph.D., J.D., J.S.D. or a comparable graduate degree from, or is currently an advanced doctoral candidate (having passed the Ph.D. qualification examination and finished at least three years of graduate studies) in a university in North America or other areas outside China, and are interested in teaching a covered subject in a college or graduate school in Mainland China, please find online the Information and Application Procedures for the OYCF Teaching Fellowships at http://www.oycf.org/Teach/application.DOC. Ph.D. students are highly encouraged to apply because an independent teaching experience will add significant weight in the resumes and help build strong connection with China's academia. We also give preference to advanced Ph.D. student applicants who would combine this teaching opportunity with their dissertational research in China.

As noted therein, preference will be given to teaching proposals that include comparative or interdisciplinary perspectives; are about subjects that China is in relative shortage of teachers; or will be conducted at universities in inland provinces and regions. This year, we dedicate at least 3-4 fellowships as the Central or Western Region Teaching Fellowships to teaching fellows who plan to teach in an inland province or autonomous region. Accordingly, teaching proposals specifically designed for teaching in these regions are especially welcome.

To submit your application, you will need an application form, a brief letter of interest, curriculum vitae or resume, a detailed course syllabus, an invitation letter from your host institution in China. Detailed instruction and application form can be found at the above web link. For more information about OYCF or its teaching program, please visit http://www.oycf.org. For questions concerning OYCF Teaching Fellowships or their application process, please contact Qiang Fu at qf6@soc.duke.edu.

Author Citation
Copyright © 2001- by C.N. Le. Some rights reserved.
Suggested reference: Le, C.N. . "Links, Jobs, & Announcements #63" Asian-Nation: The Landscape of Asian America. <http://www.asian-nation.org/headlines/2012/05/links-jobs-announcements-63/> ().
Short URL: http://www.asian-nation.org/headlines/?p=1839
Tags:

Translate Into Another Language