March 29, 2012
Written by C.N.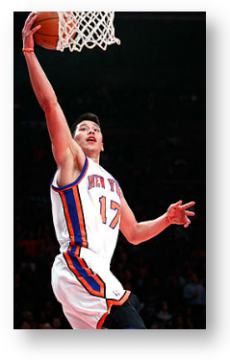 Time magazine is compiling their annual list of the Top 100 Most Influential People of 2012 and is giving people the opportunity to vote on whether each of their nominees should be included in the Top 100 list.
Think Jeremy Lin should be included? I certainly cast my vote for "definitely!" Among their list of nominees, there are several Asians and Asian Americans, so if you're so inclined, cast your vote for those who you think should be included in Time's list. The deadline for voting is Friday, April 6.

Tags:

Translate Into Another Language

Rules for Comments

All submitted comments are first reviewed before appearing on the site. Constructive disagreement and intelligent debate are fine and encouraged. Comments that contain personal attacks, excessive profanity, spam or are blatantly offensive, slanderous, threatening, racist, or irrelevant to the topic are not and will be edited out or deleted, along with duplicate comments posted to multiple articles.
Copyright © 2001- by C.N. Le. Some rights reserved.
Suggested reference: Le, C.N. . "Vote in Time Magazine's List of Top 100 Most Influential" Asian-Nation: The Landscape of Asian America. <http://www.asian-nation.org/headlines/2012/03/vote-time-magazine-top-100-most-influential/> ().
Short URL: http://www.asian-nation.org/headlines/?p=1837