March 22, 2012
Written by C.N.
The following new books examine the intersections of Asian American racial/ethnic identity, power and institutional relationships with mainstream U.S. society, and how community dynamics affect their sense of belonging within this context. As always, a book's inclusion is for informational purposes only and does not necessarily mean a full endorsement of its contents.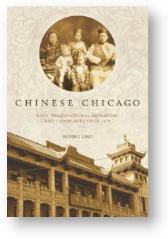 Numerous studies have documented the transnational experiences and local activities of Chinese immigrants in California and New York in the late nineteenth and early twentieth centuries. Less is known about the vibrant Chinese American community that developed at the same time in Chicago. In this sweeping account, Huping Ling offers the first comprehensive history of Chinese in Chicago, beginning with the arrival of the pioneering Moy brothers in the 1870s and continuing to the present.

Ling focuses on how race, transnational migration, and community have defined Chinese in Chicago. Drawing upon archival documents in English and Chinese, she charts how Chinese made a place for themselves among the multiethnic neighborhoods of Chicago, cultivating friendships with local authorities and consciously avoiding racial conflicts.

Ling takes readers through the decades, exploring evolving family structures and relationships, the development of community organizations, and the operation of transnational businesses. She pays particular attention to the influential role of Chinese in Chicago's academic and intellectual communities and to the complex and conflicting relationships among today's more dispersed Chinese Americans in Chicago.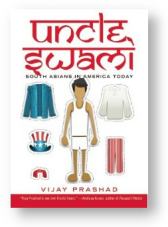 Within hours of the attacks on the World Trade Center, misdirected assaults on Sikhs and other South Asians flared on streets across the nation, serving as harbingers of a more suspicious, less discerning, and increasingly fearful world view that would drastically change ideas of belonging and acceptance in America.

Weaving together distinct strands of recent South Asian immigration to the United States, Uncle Swami creates a richly textured analysis of the systems and sentiments behind shifting notions of cultural identity in a post 9/11 world. Vijay Prashad continues the conversation sparked by his celebrated work The Karma of Brown Folk and confronts the experience of migration across an expanse of generations and class divisions, from the birth of political activism among second generation immigrants to the meteoric rise of South Asian American politicians in Republican circles to the migrant workers who suffer in the name of American capitalism.

A powerful new indictment of American imperialism at the dawn of the twenty-first century, Uncle Swami restores a diasporic community to its full-fledged complexity, beyond model minorities and the specters of terrorism.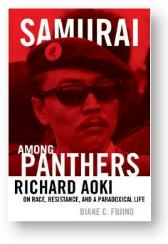 An iconic figure of the Asian American movement, Richard Aoki (1938–2009) was also, as the most prominent non-Black member of the Black Panther Party, a key architect of Afro-Asian solidarity in the 1960s and '70s. His life story exposes the personal side of political activism as it illuminates the history of ethnic nationalism and radical internationalism in America.

A reflection of this interconnection, Samurai among Panthers weaves together two narratives: Aoki's dramatic first-person chronicle and an interpretive history by a leading scholar of the Asian American movement, Diane C. Fujino. Aoki's candid account of himself takes us from his early years in Japanese American internment camps to his political education on the streets of Oakland, to his emergence in the Black Panther Party.

As his story unfolds, we see how his parents' separation inside the camps and his father's illegal activities shaped the development of Aoki's politics. Fujino situates his life within the context of twentieth-century history—World War II, the Cold War, and the protests of the 1960s. She demonstrates how activism is both an accidental and an intentional endeavor and how a militant activist practice can also promote participatory democracy and social service.

The result of these parallel voices and analysis in Samurai among Panthers is a complex—and sometimes contradictory—portrait of a singularly extraordinary activist and an expansion and deepening of our understanding of the history he lived.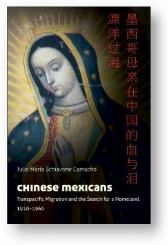 At the turn of the twentieth century, a wave of Chinese men made their way to the northern Mexican border state of Sonora to work and live. The ties–and families–these Mexicans and Chinese created led to the formation of a new cultural identity: Chinese Mexican. During the tumult of the Mexican Revolution of 1910, however, anti-Chinese sentiment ultimately led to mass expulsion of these people.

Julia Maria Schiavone Camacho follows the community through the mid-twentieth century, across borders and oceans, to show how they fought for their place as Mexicans, both in Mexico and abroad. Tracing transnational geography, Schiavone Camacho explores how these men and women developed a strong sense of Mexican national identity while living abroad—in the United States, briefly, and then in southeast Asia where they created a hybrid community and taught their children about the Mexican homeland.

Schiavone Camacho also addresses how Mexican women challenged their legal status after being stripped of Mexican citizenship because they married Chinese men. After repatriation in the 1930s-1960s, Chinese Mexican men and women, who had left Mexico with strong regional identities, now claimed national cultural belonging and Mexican identity in ways they had not before.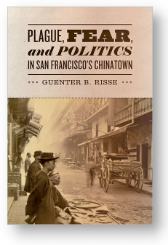 When health officials in San Francisco discovered bubonic plague in their city's Chinatown in 1900, they responded with intrusive, controlling, and arbitrary measures that touched off a sociocultural conflict still relevant today. Guenter B. Risse's history of an epidemic is the first to incorporate the voices of those living in Chinatown at the time, including the desperately ill Wong Chut King, believed to be the first person infected.

Lasting until 1904, the plague in San Francisco's Chinatown reignited racial prejudices, renewed efforts to remove the Chinese from their district, and created new tensions among local, state, and federal public health officials quarreling over the presence of the deadly disease. Risse's rich, nuanced narrative of the event draws from a variety of sources, including Chinese-language reports and accounts. He addresses the ecology of Chinatown, the approaches taken by Chinese and Western medical practitioners, and the effects of quarantine plans on Chinatown and its residents.

Risse explains how plague threatened California's agricultural economy and San Francisco's leading commercial role with Asia, discusses why it brought on a wave of fear mongering that drove perceptions and intervention efforts, and describes how Chinese residents organized and successfully opposed government quarantines and evacuation plans in federal court. By probing public health interventions in the setting of one of the most visible ethnic communities in United States history, Plague, Fear, and Politics in San Francisco's Chinatown offers insight into the clash of Eastern and Western cultures in a time of medical emergency.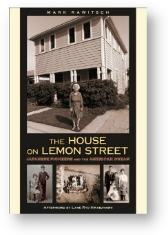 In 1915, Jukichi and Ken Harada purchased a house on Lemon Street in Riverside, California. Close to their restaurant, church, and children's school, the house should have been a safe and healthy family home. Before the purchase, white neighbors objected because of the Haradas' Japanese ancestry, and the California Alien Land Law denied them real-estate ownership because they were not citizens. To bypass the law Mr. Harada bought the house in the names of his three youngest children, who were American-born citizens. Neighbors protested again, and the first Japanese American court test of the California Alien Land Law of 1913—The People of the State of California v. Jukichi Harada—was the result.

Bringing this little-known story to light, The House on Lemon Street details the Haradas' decision to fight for the American dream. Chronicling their experiences from their immigration to the United States through their legal battle over their home, their incarceration during World War II, and their lives after the war, this book tells the story of the family's participation in the struggle for human and civil rights, social justice, property and legal rights, and fair treatment of immigrants in the United States.

The Harada family's quest for acceptance illuminates the deep underpinnings of anti-Asian animus, which set the stage for Executive Order 9066, and recognizes fundamental elements of our nation's anti-immigrant history that continue to shape the American story. It will be worthwhile for anyone interested in the Japanese American experience in the twentieth century, immigration history, public history, and law.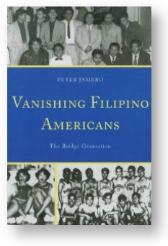 Documentation of Filipino American history is largely limited to the Manong Generation that immigrated to the United States during the early 1900s. Their second-generation children — the Bridge Generation — are now in their sixties, seventies, and eighties; however, the literature is silent regarding their life in America.

Vanishing Filipino Americans explores the Bridge Generation's growing up years; their maturation as participants in Filipino youth clubs; their development of a unique subculture; their civic participation; and their triumphs and struggles in America's workforce. Jamero begins the process of documenting the experiences and contributions of these second-generation Filipino Americans, addressing a significant void in the history of Filipinos in America.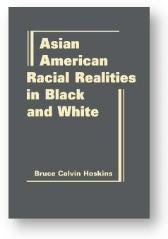 What does it mean for an Asian American to be part white or part black? Bruce Hoskins probes the experience of biracial Asian Americans, revealing the ways that our discourse about multiracial identities too often reinforces racial hierarchies.

Hoskins explores the everyday lives of people of Asian/white and Asian/black heritage to uncover the role of our society s white-black continuum in shaping racial identity. Mixing intimate personal stories with cutting-edge theoretical analysis, he directly confronts the notion that multiracial identity provides an easy solution for our society s racial stratification.

Author Citation
Copyright © 2001- by C.N. Le. Some rights reserved.
Suggested reference: Le, C.N. . "New Books: Asian American Identity, Power, and Community" Asian-Nation: The Landscape of Asian America. <http://www.asian-nation.org/headlines/2012/03/new-books-asian-american-identity-power-community/> ().
Short URL: http://www.asian-nation.org/headlines/?p=1834
Tags:

Translate Into Another Language