February 1, 2012
Written by C.N.
As always, the start of the new semester has been quite busy and a little hectic. As a result and as my regular readers have probably noticed, I have not been able to write new posts as often as I would like. This spring semester, I am teaching my "Sociology of Immigration" course once again, so below are summaries of some newly-released books and recent news articles related to the issue of immigration to the U.S. As always, a book's inclusion is for informational purposes only and does not necessarily mean a full endorsement of its contents.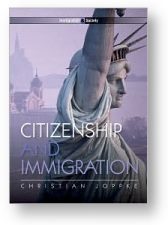 This incisive book provides a succinct overview of the new academic field of citizenship and immigration, as well as presenting a fresh and original argument about changing citizenship in our contemporary human rights era. Instead of being nationally resilient or in "postnational" decline, citizenship in Western states has continued to evolve, converging on a liberal model of inclusive citizenship with diminished rights implications and increasingly universalistic identities.

This convergence is demonstrated through a sustained comparison of developments in North America, Western Europe and Australia. Topics covered in the book include: recent trends in nationality laws; what ethnic diversity does to the welfare state; the decline of multiculturalism accompanied by the continuing rise of antidiscrimination policies; and the new state campaigns to "upgrade" citizenship in the post-2001 period.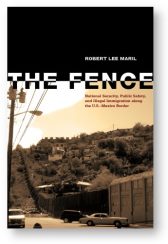 To the American public it's a 2,000-mile-long project to keep illegal immigrants, narcotics, and terrorists on the other side of the U.S.–Mexico border. In the deserts of Arizona, it's a "virtual fence" of high-tech electronic sensors, cameras, and radar. In some border stretches it's a huge concrete-and-steel wall; in others it's a series of solitary posts designed to stop drug runners; in still others it's rusted barbed-wire cattle fences. For two-thirds of the international boundary it's nonexistent. Just what is this entity known as "the fence"? And more important, is it working?

Through first-person interviews with defense contractors, border residents, American military, Minutemen, county officials, Customs and Border Protection agents, environmental activists, and others whose voices have never been heard, Robert Lee Maril examines the project's human and financial costs. Along with Maril's site visits, his rigorous analysis of government documents from 1999 to the present uncovers fiscal mismanagement by Congress, wasteful defense contracts, and unkept political promises. As drug violence mounts in border cities and increasing numbers of illegal migrants die from heat exhaustion in the Arizona desert, Maril argues how the fence may even be making an incendiary situation worse.

Avoiding preconceived conclusions, he proposes new public policies that take into consideration human issues, political negotiation, and the need for compromise. Maril's lucid study shows the fence to be a symbol in concrete, steel, microchips, and fiber optics for the crucible of contemporary immigration policy, national security, and public safety.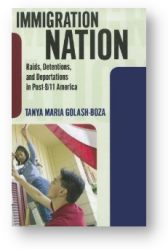 Immigration Nation is a critical analysis of the human rights impact of US immigration policy. In the wake of September 11, 2001, the Department of Homeland Security (DHS) was created to prevent terrorist attacks. The creation of DHS led to dramatic increases in immigration law enforcement raids, detentions and deportations have increased six-fold in the past decade. Immigration Nation considers the widespread impact of this new enforcement regime.

Immigration Nation explains how immigration policies in the U.S. have had negative consequences for citizens, families and communities. Even though family reunification is officially a core component of U.S. immigration policy, our policies often tear families apart. Despite the perception that immigration policy primarily affects immigrants, it frequently has devastating effects on citizens. The immigration policy debate is nearly always framed in terms of security and economic needs. In contrast, this book addresses the debate with the human rights of migrants and their families at the center of the analyses.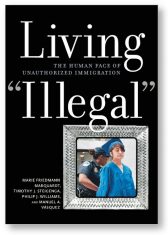 Today's polarized debates over immigration revolve around a set of one-dimensional characters and unchallenged stereotypes. Yet the resulting policy prescriptions, not least of them Arizona's draconian new law SB 1070, are dangerously real and profoundly counterproductive. A major new antidote to this trend, Living "Illegal" is an ambitious new account of the least understood and most relevant aspects of the American immigrant experience today. Based on years of research into the lives of ordinary migrants, Living "Illegal" offers richly textured stories of real people—working, building families, and enriching their communities even as the political climate grows more hostile.

Moving far beyond stock images and conventional explanations, Living "Illegal" challenges our assumptions about why immigrants come to the United States, where they settle, and how they have adapted to the often confusing patchwork of local immigration ordinances. This revealing narrative takes us into Southern churches (which have quietly emerged as the only organizations open to migrants), into the fields of Florida, onto the streets of major American cities during the historic immigrant rights marches of 2006, and back and forth across different national boundaries—from Brazil to Mexico and Guatemala.

A deeply humane book, Living "Illegal" will stand as an authoritative new guide to one of the most pressing issues of our time.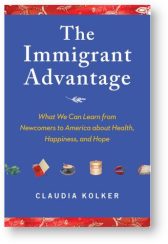 Do you have a relative or friend who would gladly wait on you, hand and foot, for a full month after you had a baby? How about someone to deliver a delicious, piping hot home-cooked meal, just like your mother's, right to your front door after work? Do you know people you'd trust enough to give several hundred dollars a month to, with no receipt, on the simple promise that the accumulated wealth will come back to you a year later?

Not many of us can answer "yes" to these questions. But as award-winning journalist Claudia Kolker has discovered, each of these is one of a wide variety of cherished customs brought to the United States by immigrant groups, often adapted to American life by the second generation in a distinctive blending of old and new. Taken together, these extraordinary traditions may well contribute to what's known as "the immigrant paradox," the growing evidence that immigrants, even those from poor or violence-wracked countries, tend to be both physically and mentally healthier than most native-born Americans.

These customs are unfamiliar to most Americans, but they shouldn't be. Honed over centuries, they provide ingenious solutions to daily challenges most of us face and provide both social support and comfort. They range from Vietnamese money clubs that help people save and Mexican cuarentenas—a forty-day period of rest for new mothers—to Korean afterschools that offer highly effective tutoring at low cost and Jamaican multigenerational households that help younger family members pay for college and, eventually, their own homes.

Fascinated by the success of immigrant friends, Claudia Kolker embarked on a journey to uncover how these customs are being carried on and adapted by the second and third generations, and how they can enrich all of our lives. In a beautifully written narrative, she takes readers into the living rooms, kitchens, and restaurants of immigrant families and neighborhoods all across the country, exploring the sociable street life of Chicago's "Little Village," a Mexican enclave with extraordinarily low rates of asthma and heart disease; the focused quiet of Korean afterschool tutoring centers; and the loving, controlled chaos of a Jamaican extended-family home.

She chronicles the quests of young Indian Americans to find spouses with the close guidance of their parents, revealing the benefits of "assisted marriage," an American adaptation of arranged marriage. And she dives with gusto into some of the customs herself, experimenting to see how we might all fit them into our lives. She shows us the joy, and excitement, of savoring Vietnamese "monthly rice" meals delivered to her front door, hiring a tutor for her two young girls, and finding a powerful sense of community in a money-lending club she started with friends.

The Immigrant Advantage is an adventurous exploration of little-known traditional wisdom, and how in this nation of immigrants our lives can be enriched by the gifts of our newest arrivals.
Massachusetts Gov. Deval Patrick joins his counterparts in New York and Illinois in declining to participate in the controversial federal "Secure Communities" program that critics charge encourage police to round up anyone suspected of being undocumented.
"America's red and blue states are increasingly going in exactly opposite directions on the issue of illegal immigration – a testament to how difficult finding middle ground has become on the federal level."
"The extraordinary Mexican migration that delivered millions of illegal immigrants to the United States over the past 30 years has sputtered to a trickle, and research points to a surprising cause: unheralded changes in Mexico that have made staying home more attractive. A growing body of evidence suggests that a mix of developments — expanding economic and educational opportunities, rising border crime and shrinking families — are suppressing illegal traffic as much as economic slowdowns or immigrant crackdowns in the United States."
"Huge increases in deportations of people after they were arrested for breaking traffic or immigration laws or driving drunk helped the Obama administration set a record last year for the number of criminal immigrants forced to leave the country, documents show. . . . The spike in the numbers of people deported for traffic offenses as well as a 78 percent increase in people deported for immigration-related offenses renewed skepticism about the administration's claims that it is focusing on the most dangerous criminals."
As the U.S. and other western countries ramp up their arrest and deportation of suspected undocumented immigration, private security companies are seeing skyrocketing business and profits.
"In a spate of recent cases across the country, American citizens have been confined in local jails after federal immigration agents, acting on flawed information from Department of Homeland Security databases, instructed the police to hold them for investigation and possible deportation. Americans said their vehement protests that they were citizens went unheard by local police officers and jailers for days, with no communication with federal immigration agents to clarify the situation. Any case where an American is held, even briefly, for immigration investigation is a potential wrongful arrest because immigration agents lack legal authority to detain citizens."
"The U.S. government said Thursday that [Maricopa County Sheriff Joe Arpaio] who called himself the toughest sheriff in America ran an office that has committed wide-ranging civil rights violations against Latinos, including a pattern of racial profiling and heavy-handed immigration patrols based on racially charged complaints. The U.S. Justice Department's expert on measuring racial profiling called it the most egregious case he has seen, the department's civil rights division chief told reporters."
"What began as an effort by political opponents to block Alejandrina Cabrera from the ballot for a seat on the City Council has mushroomed into an uncomfortable discussion of just how fluent Arizona officeholders need to be. Like many other states, Arizona has long required politicians at all levels to speak, read and write English, but the law fails to spell out just what that means. Is grade-school knowledge enough? Must one speak flawlessly? Who is to decide?"
Federal prosecutors charge four East Haven CT police officers with systematically harassing, beating, and retaliating against Latinos in their town and people who spoke up for them. East Haven's Police Chief is eventually forced to resign. When asked how he would support Latinos in his community in lights of these indictments, East Haven Mayor Joseph Maturo Jr. answered, "I might have tacos when I go home."

Author Citation
Copyright © 2001- by C.N. Le. Some rights reserved.
Suggested reference: Le, C.N. . "New Books & Recent News Articles on Immigration" Asian-Nation: The Landscape of Asian America. <http://www.asian-nation.org/headlines/2012/02/new-books-recent-news-articles-immigration/> ().
Short URL: http://www.asian-nation.org/headlines/?p=1823
Tags:

Translate Into Another Language