October 3, 2011
Written by C.N.
The following is a list of recent academic journal articles and doctoral dissertations from scholars in the social sciences and humanities that focus on race/ethnicity and/or immigration, with a particular emphasis on Asian Americans. As you can see, the diversity of research topics is a direct reflection of the dynamic and multidimensional nature of people's lives, experiences, and issues related to race/ethnicity and immigration.
The academic journal articles are generally available in the libraries of most colleges and universities and/or through online research databases. As always, works included in this list are for informational purposes only and do not imply an endorsement of their contents.
Eckstein, Susan, and Thanh-Nghi Nguyen. 2011. "The Making and Transnationalization of an Ethnic Niche: Vietnamese Manicurists." International Migration Review 45(3):639-674.

Abstract: The article addresses how Vietnamese immigrant women developed an urban employment niche in the beauty industry, in manicuring. They are shown to have done so by creating a market for professional nail care, through the transformation of nailwork into what might be called McNails, entailing inexpensive, walk-in, impersonal service, in stand-alone salons, nationwide, and by making manicures and pedicures de riguer across class and racial strata.

Vietnamese are shown to have simultaneously gained access to institutional means to surmount professional manicure credentializing barriers, and to have developed formal and informal ethnic networks that fueled their growing monopolization of jobs in the sector, to the exclusion of non-Vietnamese. The article also elucidates conditions contributing to the Vietnamese build-up and transformation of the niche, to the nation-wide formation of the niche and, most recently, to the transnationalization of the niche. It also extrapolates from the Vietnamese manicure experience propositions concerning the development, expansion, maintenance, and transnationalization of immigrant-formed labor market niches.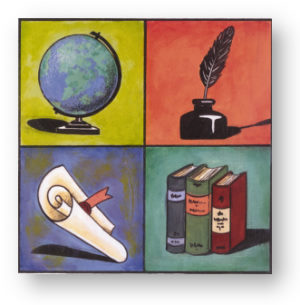 Cort, David. 2011. "Reexamining the Ethnic Hierarchy of Locational Attainment: Evidence from Los Angeles." Social Science Research 40(6):1521-1533.
Abstract: Because of a lack of data, the locational attainment literature has not incorporated documentation status into models examining group differences in neighborhood quality. I fill this void by using the Los Angeles Family and Neighborhood Survey, which permits the identification of undocumented respondents, allowing a reexamination of the ethnic structure of locational attainment in this important immigrant-receiving city.

Results first suggest that while undocumented Latinos live in the poorest quality communities, blacks live in neighborhoods that are similar to native-born Latinos and better than foreign-born Asians and Latinos. Second, the effects of education are strongest for blacks, allowing the highly educated an opportunity to reside in communities that are of better quality than educated Latinos and Asians.

Thus, undocumented Latinos replace blacks at the bottom of the locational attainment hierarchy, allowing educated blacks in Los Angeles to reside in better neighborhoods than blacks in the nation at large.
Emeka, Amon. 2011. "Non-Hispanics with Latin American Ancestry: Assimilation, Race, and Identity among Latin American Descendants in the U.S." Social Science Research 40(6):1547-1563.
Abstract: In the 2006 American Community Survey (ACS), 6% of respondents with Latin American ancestry answered 'no' when asked whether they were Hispanic themselves. Conventional definitions of the Hispanic population exclude such respondents as 'not Spanish/Hispanic/Latino' even though they are self-identified Latin American descendants. Since their exclusion may bias our assessments of Hispanic social mobility, it is important to know more about them.

Non-Hispanic identification is most common among Latin American descendants who (1) list both Latin American and non-Latin American ancestries, (2) speak only English, and (3) identify as White, Black, or Asian when asked about their 'race.' Ancestry and racial identity are considerably more influential than respondents' education, income, place of birth, or place of residence. These findings support both traditional straight-line assimilation and a more recent "racialized assimilation" theory in explaining discrepant responses to the ethnicity and ancestry questions among Latin American descendants.
Conger, Dylan, Amy E. Schwar, and Leanna Stiefel. 2011. "The Effect of Immigrant Communities on Foreign-Born Student Achievement." International Migration Review 45(3):675-701.
Abstract: This paper explores the effect of the human capital characteristics of co-ethnic immigrant communities on foreign-born students' math achievement. We use data on New York City public school foreign-born students from 39 countries merged with census data on the characteristics of the immigrant household heads in the city from each nation of origin and estimate regressions of student achievement on co-ethnic immigrant community characteristics, controlling for student and school attributes.

We find that the income and size of the co-ethnic immigrant community has no effect on immigrant student achievement, while the percent of college graduates may have a small positive effect. In addition, children in highly English proficient immigrant communities test slightly lower than children from less proficient communities. The results suggest that there may be some protective factors associated with immigrant community members' education levels and use of native languages.
Lee, Sharon M., and Barry Edmonston. 2011. "Age-at-Arrival's Effects on Asian Immigrants' Socioeconomic Outcomes in Canada and the U.S." International Migration Review 45(3):527–561.
Abstract: Age-at-arrival is a key predictor of many immigrant outcomes, but discussion continues over how to best measure and study its effects. This research replicates and extends a pioneering study by Myers, Gao, and Emeka [International Migration Review (2009) 43:205–229] on age-at-arrival effects among Mexican immigrants in the U.S. to see if similar results hold for other immigrant groups and in other countries. We examine data from the 2000 U.S. census and 2006 American Community Survey, and 1991, 2001, and 2006 Canadian censuses to assess several measures of age-at-arrival effects on Asian immigrants' socioeconomic outcomes.

We confirm several of Myers et al.'s key findings, including the absence of clear breakpoints in age-at-arrival effects for all outcomes and the superiority of continuous measures of age-at-arrival. Additional analysis reveals different age-at-arrival effects by gender and Asian ethnicity. We suggest guidelines, supplementing those offered by Myers et al., for measuring and studying age-at-arrival's effects on immigrant outcomes.

Author Citation
Copyright © 2001- by C.N. Le. Some rights reserved.
Suggested reference: Le, C.N. . "Academic Research: Articles on Race/Ethnicity & Immigration #5" Asian-Nation: The Landscape of Asian America. <http://www.asian-nation.org/headlines/2011/10/academic-research-articles-race-ethnicity-immigration-5/> ().
Short URL: http://www.asian-nation.org/headlines/?p=1792
Tags:

Translate Into Another Language