August 3, 2011
Written by C.N.
The following is a list of recent academic journal articles and doctoral dissertations from scholars in the social sciences and humanities that focus on race/ethnicity and/or immigration, with a particular emphasis on Asian Americans. As you can see, the diversity of research topics is a direct reflection of the dynamic and multidimensional nature of people's lives, experiences, and issues related to race/ethnicity and immigration.
The academic journal articles are generally available in the libraries of most colleges and universities and/or through online research databases. The dissertation records are compiled by Dissertation Abstracts International. Copies of the dissertations can be obtained through your college's library or by addressing your request to ProQuest, 789 E. Eisenhower Parkway, P.O. Box 1346, Ann Arbor, MI 48106-1346. Telephone 800-521-3042, email: disspub@umi.com. As always, works included in this list are for informational purposes only and do not imply an endorsement of their contents.
Yasuike, Akiko. 2011. "Economic Opportunities and the Division of Labor among Japanese Immigrant Couples in Southern California." Sociological Inquiry 81:353-376.
Abstract: Based on 36 in-depth interviews conducted with 18 Japanese couples who live in Southern California, this study examines the impact of differential economic opportunities on the division of labor among Japanese immigrant couples. Three main factors facilitate Japanese professional and businessmen's mobility to and settlement in Southern California: (1) the gender-based stratification of the workplace in Japan; (2) U.S. immigration policies that favor foreign nationals with strong corporate ties and business experience; and (3) the strong presence of Japanese corporations in Southern California.

Whereas these conditions enable men to maintain their earning power, they do not benefit women in employment opportunities. The difference in economic opportunities encourages Japanese couples to preserve a breadwinner and homemaker division of labor, and women continue to do a bulk of housework and childcare even when women reenter the labor force later in their lives.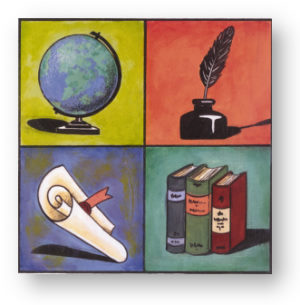 Xiea, Yu, and Emily Greenman. 2011. "The Social Context of Assimilation: Testing Implications of Segmented Assimilation Theory." Social Science Research 40:965-984.
Abstract: Segmented assimilation theory has been a popular explanation for the diverse experiences of assimilation among new waves of immigrants and their children. While the theory has been interpreted in many different ways, we emphasize its implications for the important role of social context: both processes and consequences of assimilation should depend on the local social context in which immigrants are embedded. We derive empirically falsifiable hypotheses about the interaction effects between social context and assimilation on immigrant children's well-being.

We then test the hypotheses using data from the National Longitudinal Study of Adolescent Health. Our empirical analyses yield two main findings. First, for immigrant adolescents living in non-poverty neighborhoods, we find assimilation to be positively associated with educational achievement and psychological well-being but also positively associated with at-risk behavior. Second, there is little empirical evidence supporting our hypotheses derived from segmented assimilation theory. We interpret these results to mean that future research would be more fruitful focusing on differential processes of assimilation rather than differential consequences of assimilation.
Thomas, Kevin J. A. 2011. "What Explains the Increasing Trend in African Emigration to the U.S.?" International Migration Review 45:3-28.
Abstract: In this study, data from the U.S. State Department on visas issued abroad and information from other sources are used to examine trends in African emigration to the U.S. The results suggest that, on average, moderate increases in African Gross Domestic Product between 1992 and 2007 had a buffering effect on emigration trends. Yet, emigration to the U.S. increased much faster from the poorest than wealthiest countries in Africa. Contrary to expectations, larger emigration increases were found in Africa's non-English than English-speaking countries.

Despite the increasing overall trend, however, critical differences were observed in the impacts of specific types of flows. For example, overall trends were driven by increases in Diversity Visa migration, refugee movements, and the migration of immediate relatives. However, significant declines were observed in employment-related emigration from Africa to the U.S. The results further suggest that impact of trends in African fertility, urbanization, and phone use are circumscribed to specific contexts and types of migration flows. The findings, therefore, provide an empirical basis for concluding that the dynamics of African migration to the U.S. are becoming increasingly more complex.
Taylor, Marylee C., and Peter J. Mateyka. 2011. "Commuity Influences on White Racial Attitudes: What Matters and Why?" Sociological Quarterly 52:220-243.
Abstract: Tracing the roots of racial attitudes in historical events and individual biographies has been a long-standing goal of race relations scholars. Recent years have seen a new development in racial attitude research: Local community context has entered the spotlight as a potential influence on racial views. The race composition of the locality has been the most common focus; evidence from earlier decades suggests that white Americans are more likely to hold anti-black attitudes if they live in areas where the African-American population is relatively large.

However, an influential 2000 article argued that the socioeconomic composition of the white community is a more powerful influence on white attitudes: In low-socioeconomic status (SES) locales, "stress-inducing" deprivations and hardships in whites' own lives purportedly lead them to disparage blacks. The study reported here reassesses this "scapegoating" claim, using data from the 1998 to 2002 General Social Surveys linked to 2000 census information about communities. Across many dimensions of racial attitudes, there is pronounced influence of both local racial proportions and college completion rates among white residents. However, the economic dimension of SES exerts negligible influence on white racial attitudes, suggesting that local processes other than scapegoating must be at work.
Son, Deborah, and J. Nicole Shelton. 2011. "Stigma Consciousness Among Asian Americans: Impact of Positive Stereotypes in Interracial Roommate Relationships." Asian American Journal of Psychology 2:51-60.
Abstract: The present research examined the intrapersonal consequences that Asian Americans experience as a result of their concerns about appearing highly intelligent, a positive stereotype associated with their racial group. A daily diary study of Asian-American college students (N = 47) revealed that higher levels of stigma consciousness were associated with greater anxiety, contact avoidance, perceived need to change to fit in with a roommate, and concerns about being viewed as intelligent for Asian Americans living with a European-American (vs. racial minority) roommate.

Further, among Asian Americans with a European-American roommate, concerns about appearing intelligent partially mediated the relationships between stigma consciousness and the outcomes of anxiety and perceived need to change to fit in. In sum, these findings demonstrate that positive stereotypes about the group—not just negative stereotypes—may lead to undesirable intrapersonal outcomes.
Ruzek, Nicole A., Dao Q. Nguyen, and David C. Herzog. 2011. "Acculturation, Enculturation, Psychological Distress and Help-Seeking Preferences among Asian American College Students." Asian American Journal of Psychology July 4, 2001.
Abstract: We examined the relationship between Asian American college students' levels of acculturation, enculturation, and psychological distress. We also explored the methods Asian American college students prefer when seeking help for psychological concerns. The sample included 601 Asian American students from a large public university in Southern California. Respondents completed an online questionnaire, which included instruments assessing acculturation and enculturation levels as well as psychological distress and help-seeking preferences.

Regression analyses indicated that when Asian American students hold a greater degree of European values they are less likely to experience psychological distress. A repeated-measures ANOVA found that Asian American students prefer more covert approaches to mental health treatment. These findings both compliment and contradict previous studies of acculturation, enculturation, psychological distress and help-seeking among the Asian American college student population.
Hunt, Geoffrey, Molly Moloney, and Kristin Evans. 2011. "'How Asian Am I?' Asian American Youth Cultures, Drug Use, and Ethnic Identity Construction." Youth & Society 43:274-304.
Abstract: This article analyzes the construction of ethnic identity in the narratives of 100 young Asian Americans in a dance club/rave scene. Authors examine how illicit drug use and other consuming practices shape their understanding of Asian American identities, finding three distinct patterns. The first presents a disjuncture between Asian American ethnicity and drug use, seeing their own consumption as exceptional. The second argues their drug consumption is a natural outgrowth of their Asian American identity, allowing them to navigate the liminal space they occupy in American society.

The final group presents Asian American drug use as normalized and constructs identity through taste and lifestyle boundary markers within social contexts of the dance scenes. These three narratives share a sense of ethnicity as dynamic, provisional, and constructed, allowing one to go beyond the static, essentialist models of ethnic identity that underlie much previous research on ethnicity, immigration, and substance use.
Howard, Tiffiany O. 2011. "The Perceptions of Self and Others: Examining the Effect Identity Adoption has on Immigrant Attitudes toward Affirmative Action Policies in the United States." Immigrants & Minorities 29:86-109.
Abstract: While there exist several studies devoted to evaluating the political attitudes of US citizens, very little has been done to distinguish between the political attitudes of immigrants and citizens of the same racial or ethnic group. Using data from the Multi-City Study of Urban Inequality, 1992-94, this study evaluates the role identity adoption plays in highlighting the distinctions which exist between the political attitudes of immigrants and those of US citizens from the same racial/ethnic group.

The results reveal that despite pronounced cultural distinctions between immigrants and US citizens, in many cases race and ethnicity are important unifiers on opinions regarding public policy issues, specifically that of affirmative action. This is an important finding because it suggests that there is some homogeneity of attitudes and public

Author Citation
Copyright © 2001- by C.N. Le. Some rights reserved.
Suggested reference: Le, C.N. . "Academic Research: Articles on Race/Ethnicity & Immigration #3" Asian-Nation: The Landscape of Asian America. <http://www.asian-nation.org/headlines/2011/08/academic-research-articles-race-ethnicity-immigratio-3/> ().
Short URL: http://www.asian-nation.org/headlines/?p=1768
Tags:

Translate Into Another Language