April 12, 2011
Written by C.N.
Below are a few more recently-released books that highlight Asian Americans, immigration, and/or other racial/ethnic groups along a variety of historical and contemporary sociological issues. A book's inclusion is for informational purposes only and does not necessarily mean a full endorsement of its contents.
These new titles explore various dimensions of cultural assimilation among Asian Americans and illustrate different ways in which Asian Americans are integrated into the rest of U.S. society and its institutions.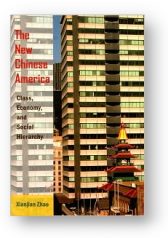 The 1965 Immigration Act altered the lives and outlook of Chinese Americans in fundamental ways. The New Chinese America explores the historical, economic, and social foundations of the Chinese American community, in order to reveal the emergence of a new social hierarchy after 1965. In this detailed and comprehensive study of contemporary Chinese America, Xiaojian Zhao uses class analysis to illuminate the difficulties of everyday survival for poor and undocumented immigrants and analyzes the process through which social mobility occurs.

Through ethnic ties, Chinese Americans have built an economy of their own in which entrepreneurs can maintain a competitive edge given their access to low-cost labor; workers who are shut out of the mainstream job market can find work and make a living; and consumers can enjoy high quality services at a great bargain. While the growth of the ethnic economy enhances ethnic bonds by increasing mutual dependencies among different groups of Chinese Americans, it also determines the limits of possibility for various individuals depending on their socioeconomic and immigration status.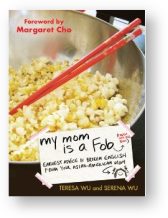 Fob (noun)-derived from the acronym F.O.B. ("Fresh off the Boat"). Does your mom still make Peking duck instead of turkey on Thanksgiving, own a giant cleaver, or take twenty-four more napkins than she needs at Chipotle? Your mom may be a fob.

Through their hit blog "My Mom Is a Fob," Teresa and Serena Wu have seized ownership of this formerly derogatory term, applying it instead to the heartfelt, hilarious, and thoroughly unique ways that Asian mothers adapt to American culture, from the perspective of those who love them most: their children. Through texts, emails, phone calls, and more, My Mom Is a Fob showcases the stories of a community of Asian-American kids who know exactly what it's like to be on the receiving end of that amazing, unconditional, and sometimes misspelled love.

It's about those Asian mothers who refuse to get in the car without their sun-protective arm sheaths, the ones who send us passive-aggressive text messages "from the dog" in hopes that we'll call home, and email us unsolicited advice about everything from homosexuality to constipation. In these pages you'll find solace in the fact that thousands of moms out there are as painfully nosy, unintentionally hilarious, and endearingly fobby as yours is.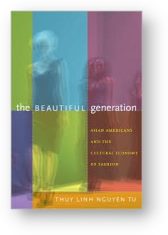 Since the 1990s, young Asian Americans including Doo-Ri Chung, Derek Lam, Thakoon Panichgul, Alexander Wang, and Jason Wu have emerged as leading fashion designers. They have won prestigious awards, been chosen to head major clothing labels, and had their designs featured in Vogue, Harper's Bazaar, and other fashion magazines. At the same time that these designers were rising to prominence, the fashion world was embracing Asian chic. During the 1990s, "Asian" shapes, fabrics, iconography, and colors filled couture runways and mass-market clothing racks.

In The Beautiful Generation, Thuy Linh Nguyen Tu explores the role of Asian American designers in New York's fashion industry, paying particular attention to how they relate to the garment workers who produce their goods and to Asianness as a fashionable commodity. She draws on conversations with design students, fashion curators, and fashion publicists; interviews with nearly thirty Asian American designers who have their own labels; and time spent with those designers in their shops and studios, on their factory visits, and at their fashion shows. The Beautiful Generation links the rise of Asian American designers to historical patterns of immigration, racial formation, and globalized labor, and to familial and family-like connections between designers and garment workers.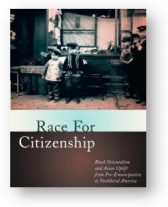 Helen Heran Jun explores how the history of U.S. citizenship has positioned Asian Americans and African Americans in interlocking socio-political relationships since the mid nineteenth century. Rejecting the conventional emphasis on 'inter-racial prejudice,' Jun demonstrates how a politics of inclusion has constituted a racial Other within Asian American and African American discourses of national identity.

Race for Citizenship examines three salient moments when African American and Asian American citizenship become acutely visible as related crises: the 'Negro Problem' and the 'Yellow Question' in the mid- to late 19th century; World War II-era questions around race, loyalty, and national identity in the context of internment and Jim Crow segregation; and post-Civil Rights discourses of disenfranchisement and national belonging under globalization.

Taking up a range of cultural texts—the 19th century black press, the writings of black feminist Anna Julia Cooper, Asian American novels, African American and Asian American commercial film and documentary—Jun does not seek to document signs of cross-racial identification, but instead demonstrates how the logic of citizenship compels racialized subjects to produce developmental narratives of inclusion in the effort to achieve political, economic, and social incorporation. Race for Citizenship provides a new model of comparative race studies by situating contemporary questions of differential racial formations within a long genealogy of anti-racist discourse constrained by liberal notions of inclusion.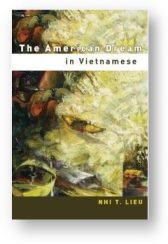 In her research on popular culture of the Vietnamese diaspora, Nhi T. Lieu explores how people displaced by war reconstruct cultural identity in the aftermath of migration. Embracing American democratic ideals and consumer capitalism prior to arriving in the United States, postwar Vietnamese refugees endeavored to assimilate and live the American Dream. In The American Dream in Vietnamese, she claims that nowhere are these fantasies played out more vividly than in the Vietnamese American entertainment industry.

Lieu examines how live music variety shows and videos, beauty pageants, and Web sites created by and for Vietnamese Americans contributed to the shaping of their cultural identity. She shows how popular culture forms repositories for conflicting expectations of assimilation, cultural preservation, and invention, alongside gendered and classed dimensions of ethnic and diasporic identity.

The American Dream in Vietnamese demonstrates how the circulation of images manufactured by both Americans and Vietnamese immigrants serves to produce these immigrants' paradoxical desires. Within these desires and their representations, Lieu finds the dramatization of the community's struggle to define itself against the legacy of the refugee label, a classification that continues to pathologize their experiences in American society.

Author Citation
Copyright © 2001- by C.N. Le. Some rights reserved.
Suggested reference: Le, C.N. . "New Books: Assimilation and Contemporary Culture" Asian-Nation: The Landscape of Asian America. <http://www.asian-nation.org/headlines/2011/04/new-books-assimilation-contemporary-culture/> ().
Short URL: http://www.asian-nation.org/headlines/?p=1741
Tags:

Translate Into Another Language