October 27, 2010
Written by C.N.
As part of this blog's mission of making academic research and data more easily accessible, understandable, and applicable to a wider audience and to practical, everyday social issues, I highlight new sociological books about Asian Americans and other racial/ethnic groups as I hear about them. A book's inclusion is for informational purposes only and does not necessarily mean a full endorsement of its contents.
Across our different ethnicities, occupations, generations, and experiences, one topic that continues to be a popular subject of discussion among Asian Americans is the process of assimilation. As these recently-released books help to illustrate how, to fully understand this concepts, we have to connect the past with the present, historical with contemporary examples.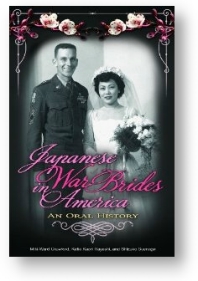 Following the end of World War II, Congress passed the War Brides Act of 1945, which allowed foreign wives of U.S. military personnel to immigrate to the United States. However, with the ban of Asian immigration after World War II, the sudden influx of thousands of women created social tension while opening up one of the country's largest cross-cultural integrations.

This book reveals the stories of nineteen Japanese war brides whose assimilation into American culture forever influenced future generations, depicting love, strength, and perseverance in the face of incredible odds. With an estimated 50,000 women who migrated from Japan to the U.S. during 1946-1965, they all hold a unique place in American history and have been called ambassadors to the U.S. For the first time in English these women share their triumphs, sorrows, successes, and identity in a time when their own future was tainted by social segregation.

This oral history focuses mainly on women's lives during World War II and the occupation of Japan. It illuminates the cultural expectations, the situations brought about by the war, and effects of the occupation, and also includes quotes from various war brides regarding this time. Chapter interviews are set up in chronological fashion and laid out in the following format: introduction of the war bride, how she met her husband, her initial travels to America, and life thereafter. Where needed, explanations, translations, and background history with references are provided.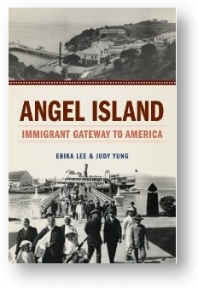 From 1910 to 1940, the Angel Island immigration station in San Francisco served as the processing and detention center for over one million people from around the world. The majority of newcomers came from China and Japan, but there were also immigrants from India, the Philippines, Korea, Russia, Mexico, and over seventy other countries. The full history of these immigrants and their experiences on Angel Island is told for the first time in this landmark book, published to commemorate the immigration station's 100th anniversary.

Based on extensive new research and oral histories, Angel Island: Immigrant Gateway to America examines the great diversity of immigration through Angel Island: Chinese "paper sons," Japanese picture brides, Korean refugee students, South Asian political activists, Russian and Jewish refugees, Mexican families, Filipino workers, and many others. Together, their stories offer a more complete and complicated history of immigration to America than we have ever known.

Like its counterpart on Ellis Island, the immigration station on Angel Island was one of the country's main ports of entry for immigrants in the early twentieth century. But while Ellis Island was mainly a processing center for European immigrants, Angel Island was designed to detain and exclude immigrants from Asia. The immigrant experience on Angel Island-more than any other site-reveals how U.S. immigration policies and their hierarchical treatment of immigrants according to race, ethnicity, class, nationality, and gender played out in daily practices and decisions at the nation's borders with real consequences on immigrant lives and on the country itself.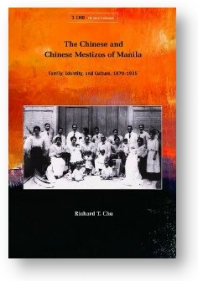 Building on works in Chinese transnationalism and cultural anthropology, this book examines the everyday practices of Chinese merchant families in Manila from the 1860s to the 1930s. The result is a fascinating study of how families and individuals creatively negotiated their identities in ways that challenge our understanding of the genesis of ethnic identities in the Philippines.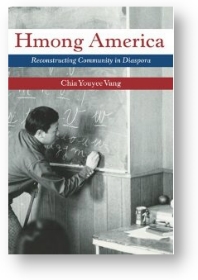 The first scholarly work to come from inside the Hmong community, Hmong America documents Chia Youyee Vang's own migration from Laos to Minnesota at age nine and the transformations she has witnessed in Hmong communities throughout the migration and settlement processes. Vang depicts Hmong experiences in Asia and examines aspects of community building in America to reveal how new Hmong identities have been formed and how they have challenged popular assumptions about race and ethnicity in multicultural America.

With an approach that intermingles the archival research of a historian, the personal experiences of a refugee, and the participant-observer perspectives of a community insider, Vang constructs a nuanced and complex portrait of the more than 130,000 Hmong people who came to the United States as political refugees beginning in the mid-1970s. She offers critiques of previous representations of the Hmong community and provides the sociological underpinnings for a bold reassessment of Hmong history in the greater context of globalization.

This new understanding redefines concepts of Hmong homogeneity and characterizes ordinary Hmong migrants not as passive victims but as dynamic actors who have exercised much power over their political and social destinies. While Vang focuses on the Hmong community in the Twin Cities, she also has conducted research in numerous Hmong enclaves in the United States and abroad.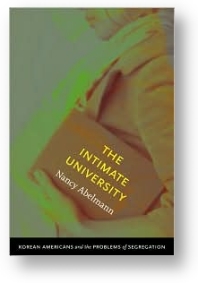 The majority of the nearly 28,000 undergraduates at the University of Illinois at Urbana-Champaign–including a large population of Korean American students–come from nearby metropolitan Chicago. Among the campus's largest non-white ethnicities, Korean American students come to college hoping to realize the liberal ideals of the modern American university, in which individuals can exit their comfort zones to realize their full potential regardless of race, nation, or religion. However, these ideals are compromised by their experiences of racial segregation and stereotypes, including images of instrumental striving that set Asian Americans apart.

In The Intimate University, Nancy Abelmann explores the tensions between liberal ideals and the particularities of race, family, and community in the contemporary university. Drawing on ten years of ethnographic research with Korean American students at the University of Illinois and closely following multiple generations of a single extended Korean American family in the Chicago metropolitan area, Abelmann investigates the complexity of racial politics at the American university today.

Racially hyper-visible and invisible, Korean American students face particular challenges as they try to realize their college dreams against the subtle, day-to-day workings of race. They frequently encounter the accusation of racial self-segregation–a charge accentuated by the fact that many attend the same Evangelical Protestant church–even as they express the desire to distinguish themselves from their families and other Korean Americans. Abelmann concludes by examining the current state of the university, reflecting on how better to achieve the university's liberal ideals despite its paradoxical celebration of diversity and relative silence on race.

Author Citation
Copyright © 2001- by C.N. Le. Some rights reserved.
Suggested reference: Le, C.N. . "New Books: Asian American Assimilation, Then and Now" Asian-Nation: The Landscape of Asian America. <http://www.asian-nation.org/headlines/2010/10/new-books-asian-american-assimilation-then-now/> ().
Short URL: http://www.asian-nation.org/headlines/?p=1667
Tags:

Translate Into Another Language