October 30, 2009
Written by C.N.
As part of this blog's mission of making academic research and data more easily accessible, understandable, and applicable to a wider audience and to practical, everyday social issues, I highlight new sociological books about Asian Americans and other racial/ethnic groups as I hear about them.
Recently, a reader emailed me to ask why Arab, Muslim, and other ethnic and cultural groups from western Asia are not included within the "Asian American" category. I replied that from a sociological point of view, collective group identities such as "Asian American" are based on more than just geography — there are also political, economic, cultural, and religious similarities and differences.
That is why the consensus of scholars generally separate out "Asian Americans" and "Arab and Muslim Americans" as distinct group identities. Nonetheless, I also noted that both Asian Americans and Arab & Muslim Americans share many things in common and in fact, I have written several articles and blog posts on this site on the connections between the two groups.
Below are some recent and notable books that highlight the recent histories and contemporary experiences of Arab and Muslim Americans even more:
A Country Called Amreeka: Arab Roots, American Stories, by Alia Malek (Free Press)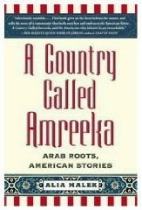 This book is the most powerful approach imaginable: it is the story of the last forty-plus years of American history, told through the eyes of Arab Americans. Each chapter describes an event in U.S. history — which may already be familiar to us — and invites us to live that moment in time in the skin of one Arab American. The chapters follow a timeline from 1963 to the present, and the characters live in every corner of this country.

We meet fellow Americans of all creeds and colors, among them the Alabama football player who navigates the stringent racial mores of segregated Birmingham, where a church bombing wakes a nation to the need to make America a truly more equal place; the young wife from Ramallah — now living in Baltimore — who had to abandon her beautiful homeand is now asked by a well-meaning American, "How do you like living in an apartment after living in a tent?"; the Detroit toughs and the potsmoking suburban teenagers, who in different decades become politicized and serious about their heritage despite their own wills; the homosexual man afraid to be gay in the Arab world and afraid to be Arab in America; the two formidable women who wind up working for opposing campaigns in the 2000 presidential election; the Marine fighting in Iraq who meets villagers who ask him, "What are you, an Arab, doing here?"

We glimpse how America sees Arabs as much as how Arabs see America. We revisit the 1973 oil embargo that initiated the American perception of all Arabs as oil-rich sheikhs; the 1979 Iranian hostage crisis that heralded the arrival of Middle Eastern Islam in the American consciousness; bombings across three decades in Los Angeles, Oklahoma City, and New York City that bring terrorism to American soil; and both wars in Iraq that have posed Arabs as the enemies of America.
How Does It Feel to Be a Problem?: Being Young and Arab in America, by Moustafa Bayoumi (Penguin Books)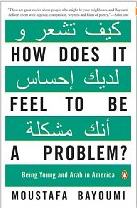 Just over a century ago , W.E.B. Du Bois posed a probing question in his classic The Souls of Black Folk: How does it feel to be a problem? Now, Moustafa Bayoumi asks the same about America's new "problem"-Arab- and Muslim-Americans. Bayoumi takes readers into the lives of seven twenty-somethings living in Brooklyn, home to the largest Arab-American population in the United States.

He moves beyond stereotypes and clichés to reveal their often unseen struggles, from being subjected to government surveillance to the indignities of workplace discrimination. Through it all, these young men and women persevere through triumphs and setbacks as they help weave the tapestry of a new society that is, at its heart, purely American.
Al' America: Travels Through America's Arab and Islamic Roots, by Jonathan Curiel (New Press)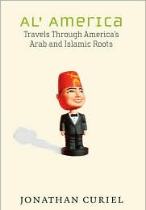 Four out of ten Americans say they dislike Muslims, according to a Gallup poll. "Muslims," a blogger wrote on the Web site Free Republic, "don't belong in America." In a lively, funny, and revealing riposte to these sentiments, journalist Jonathan Curiel offers a fascinating tour through the little-known Islamic past, and present, of American culture.

From highbrow to pop, from lighthearted to profound, Al' America reveals the Islamic and Arab influences before our eyes, under our noses, and ringing in our ears. Curiel demonstrates that many of America's most celebrated places—including the Alamo in San Antonio, the French Quarter of New Orleans, and the Citadel in Charleston, South Carolina—retain vestiges of Arab and Islamic culture.

Likewise, some of America's most recognizable music—the Delta Blues, the surf sounds of Dick Dale, the rock and psychedelia of Jim Morrison and the Doors—is indebted to Arab music. And some of America's leading historical figures, from Ralph Waldo Emerson to Elvis Presley, relied on Arab or Muslim culture for intellectual sustenance.

Part travelogue, part cultural history, Al' America confirms a continuous pattern of give-and-take between America and the Arab-Muslim world. The rich and surprising tapestry of Arab and Islamic influence on America includes:

Architecture: from the World Trade Center to the Citadel in Charleston, South Carolina
Music: from the blues to surf music and the Doors
Philosophy and poetry: from the Transcendentalists and Henry James to Khalil Gibran and Rumi
The food we eat: from ice cream cone to coffee
Pop culture: from P.T. Barnum to the Shriners and Star Wars
Race and Arab Americans Before and After 9/11: From Invisible Citizens to Visible Subjects, edited by Amaney Jamal and Nadine Naber (Syracuse University Press)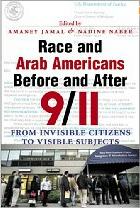 Bringing the rich terrain of Arab American histories to bear on conceptualizations of race in the U.S., this groundbreaking volume fills a critical gap in the field of ethnic studies. Unlike most immigrant communities who either have been consistently marked as "non-white," or have made a transition from "non-white" to "white," Arab Americans historically have been rendered "white" and have increasingly come to be seen as "non-white."

This book highlights emergent discourses on the distinct ways that race matters to the study of Arab American histories and asks essential questions. What is the relationship between U.S. imperialism in Arab homelands and anti-Arab racism in the lives of Arab Americans? What are the relationships between religion, class, gender, and anti-Arab racism? What is the significance of whiteness studies to Arab American studies?

Transcending multiculturalist discourses after September 11 that have simply "added on" the category "Arab American" to the landscape of U.S. ethnic and racial studies, this volume locates September 11 as a turning point, rather than a beginning, in the history of Arab American engagements with race, multiculturalism, and Americanization.