September 4, 2009
Written by C.N.
As part of this blog's mission of making academic research and data more easily accessible, understandable, and applicable to a wider audience and to practical, everyday social issues, I highlight new sociological books about Asian Americans and other racial/ethnic groups as I hear about them.
The following two books connect history with the emerging 21st century from the point of view of African American and indigenous groups, respectively.
The End of White World Supremacy: Black Internationalism and the Problem of the Color Line, by Rod Bush (Temple University Press)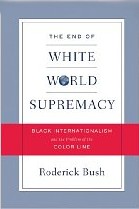 The End of White World Supremacy explores a complex issue— integration of Blacks into White America—from multiple perspectives: within the United States, globally, and in the context of movements for social justice. Roderick Bush locates himself within a tradition of African American activism that goes back at least to W.E.B. Du Bois. In so doing, he communicates between two literatures—worldsystems analysis and radical Black social movement history—and sustains the dialogue throughout the book.

Bush explains how racial troubles in the U.S. are symptomatic of the troubled relationship between the white and dark worlds globally. Beginning with an account of white European dominance leading to capitalist dominance by White America, The End of White World Supremacy ultimately wonders whether, as Myrdal argued in the 1940s, the American creed can provide a pathway to break this historical conundrum and give birth to international social justice.
Indigenous Peoples and Globalization: Resistance and Revitalization, by Thomas Hall and James Fenelon (Paradigm Publishers)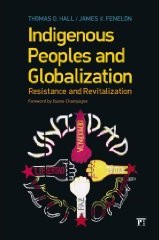 The issues native peoples face intensify with globalization. Through case studies from around the world, Hall and Fenelon demonstrate how indigenous peoples? movements can only be understood by linking highly localized processes with larger global and historical forces.

The authors show that indigenous peoples have been resisting and adapting to encounters with states for millennia. Unlike other anti-globalization activists, indigenous peoples primarily seek autonomy and the right to determine their own processes of adaptation and change, especially in relationship to their origin lands and community. The authors link their analyses to current understandings of the evolution of globalization.

Author Citation
Copyright © 2001- by C.N. Le. Some rights reserved.
Suggested reference: Le, C.N. . "New Books: Emerging Perspectives of Color" Asian-Nation: The Landscape of Asian America. <http://www.asian-nation.org/headlines/2009/09/new-books-emerging-perspectives-of-color/> ().
Short URL: http://www.asian-nation.org/headlines/?p=1485
Tags:

Translate Into Another Language