September 19, 2007
Written by C.N.
In the Islamic world, September represents the start of the Ramadan observance, considered by Muslims to be the most blessed and venerated of all Islamic holidays. As such, Time Magazine has an interesting photo essay on how Ramadan is observed in various predominantly Muslim countries around the world.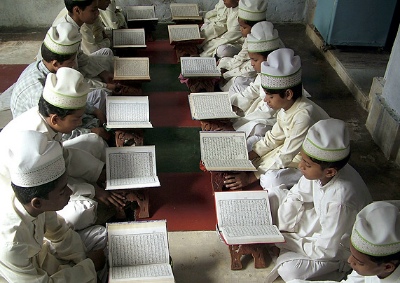 Translate Into Another Language

Rules for Comments

All submitted comments are first reviewed before appearing on the site. Constructive disagreement and intelligent debate are fine and encouraged. Comments that just spew personal hatred, contain personal attacks, excessive profanity, spam or are blatantly offensive, slanderous, threatening, racist, or irrelevant to the topic are not and will be edited out or deleted, along with duplicate comments submitted on multiple posts.
Copyright © 2001- by C.N. Le. Some rights reserved.
Suggested reference: Le, C.N. . "Ramadan Photo Essay" Asian-Nation: The Landscape of Asian America. <http://www.asian-nation.org/headlines/2007/09/ramadan-photo-essay/> ().
Short URL: http://www.asian-nation.org/headlines/?p=483