April 15, 2007
Written by C.N.
You've probably heard of a spork (spoon + fork), right? Well, meet the newest culinary Frankenstein utensil: the Chork, a combination of chopsticks and fork: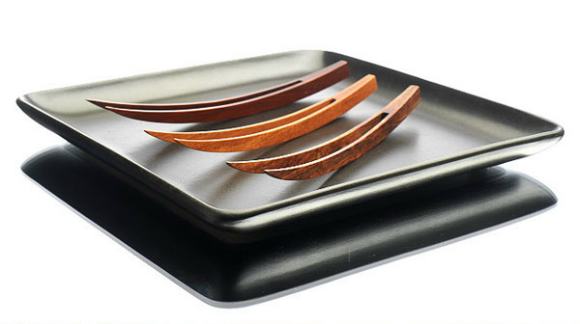 Chork?!? Isn't that what you call a Chinese dork? Sorry, I couldn't resist. Hey, I thought chopsticks could already be used as forks, right? At any rate, like the author of the Slashfood article says, it's perfect for your Asian Fusion dishes!

Author Citation
Copyright © 2001- by C.N. Le. Some rights reserved.
Suggested reference: Le, C.N. . "Chopsticks + Fork = Chork" Asian-Nation: The Landscape of Asian America. <http://www.asian-nation.org/headlines/2007/04/chopsticks-fork-chork/> ().
Short URL: http://www.asian-nation.org/headlines/?p=413
Translate Into Another Language