December 4, 2004
Written by C.N.
Originally posted Jan 2003
AsianWeek Magazine recently released a commentary on Shaquille O'Neal's comments about Yao Ming (the Houston Rockets' rookie center from China), which many have called hostile and racist.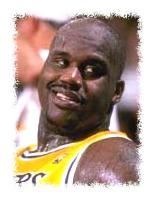 In these comments, Shaq frequently said things like, "Tell Yao Ming, 'ching-chong-yang-wah-ah-soh"' and also included several mock "kung fu" moves. CNNSI has Shaq's response to these criticisms in which, not surprisingly, Shaq claims that he was just trying to be funny, didn't intend to offend anyone, and that Asian Americans are overreacting because we don't have a sense of humor. CBS News has an article on how many Asian Americans feel about his 'apology.'
He may not have been trying to offend us but it doesn't excuse the fact that many Asian Americans found his comments to be very insensitive and hurtful. I think that it's very sad that such a public figure who is adored by so many Asian American fans can be so ignorant about how his taunts and slurs were going to be interpreted. Asian Americans are trying to work more closely with Blacks and Hispanics/Latinos and to repair the misunderstandings and hostilities that afflicted our communities in past years. At a time when we as communities of color can achieve common goals, especially as the Bush administration is so set to work against us, something like this unfortunately shows just how far we still have to go to respect and understand each other.

Author Citation
Copyright © 2001- by C.N. Le. Some rights reserved.
Suggested reference: Le, C.N. . "Shaq is Struggling in More Ways Than One" Asian-Nation: The Landscape of Asian America. <http://www.asian-nation.org/headlines/2004/12/shaq-is-struggling-in-more-ways-than-one/> ().
Short URL: http://www.asian-nation.org/headlines/?p=10
Translate Into Another Language