December 6, 2004
Written by C.N.
I recently found two articles that are a good example of the frequently contradictory nature of relationships between different Asian ethnic groups, in this case between Japanese and Koreans. The first article, from Salon.com, explains,
Koreans have a harsh history in Japan. Their homeland was under Tokyo's colonist yoke for 35 years, and in Japan they still face discrimination and cruel stereotypes. But thanks to the mega-hit South Korean soap opera "Winter Sonata," Koreans these days also face something quite different in Japan: adulation. On visits to Tokyo, the show's two main actors — Bae Yong-joon, 32, and Choi Ji-woo, 29 — are mobbed by swooning fans, and sales of chewing gum and chocolates they advertise have surged.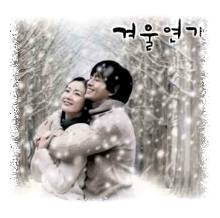 So on the one hand, there are examples of how Japanese and Korean culture mesh well with each other. On the other hand, we are reminded again that there are specific reasons why relations between different Asian ethnic groups are somewhat strained at times. Look no further than this recent headlines, following on the heels of the preceding article: Japan's Supreme Court Refuses Compensation to South Korean War Slaves.
Even after historical evidence has overwhelming documented how the Japanese army kidnapped hundreds of thousands of young women from Korea, China, the Philippines, and other countries that they colonized during World Warr and brutally and visciously used them for sex slaves (euphemistically called "comfort women"), the Japanese government still refuses to acknowledge these atrocities, let alone offer an official apology for their actions. Even worse, many Japanese are openly defiant against acknowledging Japan's barbaric actions during the war. The article describes one good example:
Japan's Education Minister Nariaki Nakayama said this weekend he was relieved current Japanese textbooks have cut back on a "self-tormenting" view of World War II. "There was a time when Japanese textbooks were full of nothing but extremely self-tormenting things saying that Japan was bad," Nakayama told a town hall meeting in southern Oita prefecture on Saturday, according to newspapers. "We have tried to correct that," he was quoted as saying. "I'm really glad that recently there are fewer words such as 'comfort women' and 'forced relocation' used in textbooks," he said.
I guess it just goes to show that pan-Asian unity is still easier said than done.

Author Citation
Copyright © 2001- by C.N. Le. Some rights reserved.
Suggested reference: Le, C.N. . "Inter-Asian Sentiments" Asian-Nation: The Landscape of Asian America. <http://www.asian-nation.org/headlines/2004/12/inter-asian-sentiments/> ().
Short URL: http://www.asian-nation.org/headlines/?p=35
Translate Into Another Language