December 4, 2004
Written by C.N.
Originally posted Oct. 2004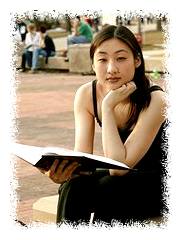 It's been a long, long time coming, but I'm glad to see that UCLA has just become the first major research university to establish an independent Asian American Studies Department. Previously, the Asian American Studies curriculum at UCLA was only a an interdisciplinary program.
But now that it's achieved departmental status, it can offer a doctoral program and hire faculty that would be fully affiliated with the department. Just as important, being a department will allow its faculty and students to feel that they finally have a home base, so to speak, along with a sense of official legitimacy and institutional support.
Bravo to all involved and keep up the great work!

Tags:

Translate Into Another Language

Rules for Comments

All submitted comments are first reviewed before appearing on the site. Constructive disagreement and intelligent debate are fine and encouraged. Comments that just spew personal hatred, contain personal attacks, excessive profanity, spam or are blatantly offensive, slanderous, threatening, racist, or irrelevant to the topic are not and will be edited out or deleted, along with duplicate comments submitted on multiple posts.
Copyright © 2001- by C.N. Le. Some rights reserved.
Suggested reference: Le, C.N. . "Asian American Studies Progress" Asian-Nation: The Landscape of Asian America. <http://www.asian-nation.org/headlines/2004/12/asian-american-studies-progress/> ().
Short URL: http://www.asian-nation.org/headlines/?p=33