December 4, 2004
Written by C.N.
Originally posted June 2003
Salon.com reports that a group of Hispanic and Asian plaintiffs have filed a lawsuit against Abercrombie & Fitch, alleging that the company, in its efforts to "cultivate an overwhelmingly white sales force,"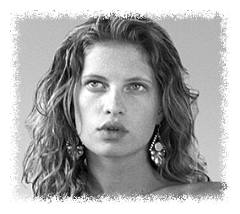 systematically discriminates against Hispanic and Asian employees and applicants. You might remember that last year A&F got into trouble with the Asian American community after marketing t-shirts that many Asians found offensive. This also follows a recent suit where A&F was found to have forced its employees to buy and wear its clothes while on the job.
A&F insensitive to racial/ethnic minorities? No!!! Ignorant of diversity issues? Unheard of!!! Discriminating against Hispanics and Asians? That's so unlike them!!! Yeah right. More like, "I told you so!" Regardless of the final outcome of the lawsuit, the fact that these allegations have been made and now formally publicized for official legal action only confirms what many Asian Americans have suspected all along — that A&F has no clue about what it means to live in a modern multicultural society. I hope the plaintiffs take A&F for all they're worth.

Author Citation
Copyright © 2001- by C.N. Le. Some rights reserved.
Suggested reference: Le, C.N. . "Abercombie & Fitch in Trouble Again" Asian-Nation: The Landscape of Asian America. <http://www.asian-nation.org/headlines/2004/12/abercombie-fitch-in-trouble-again/> ().
Short URL: http://www.asian-nation.org/headlines/?p=16
Tags:

Translate Into Another Language